Game of Thrones' Raleigh Ritchie Proves He Has Far More up His Sleeves
The face of Reebok's latest campaign opens up about his writing process and collaborating with Stormzy.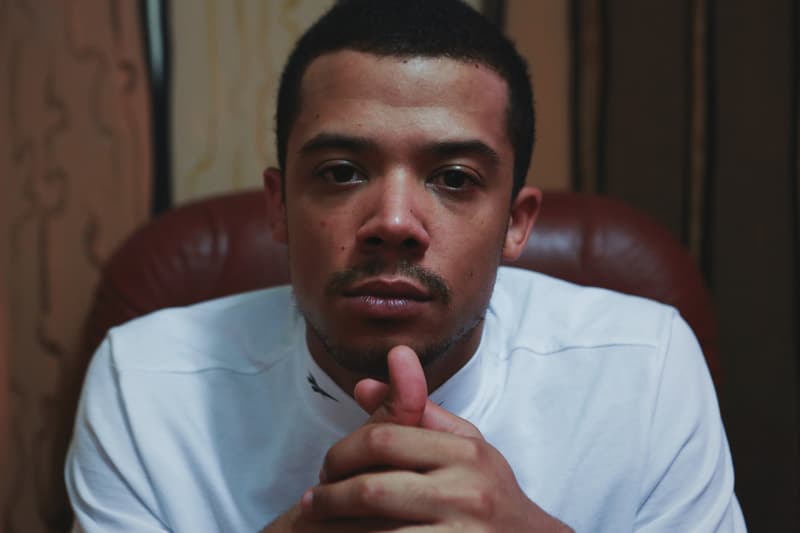 1 of 3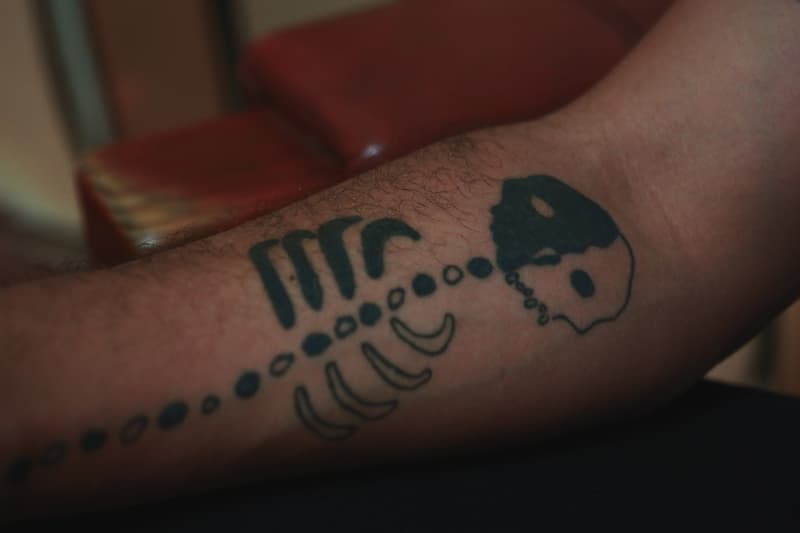 2 of 3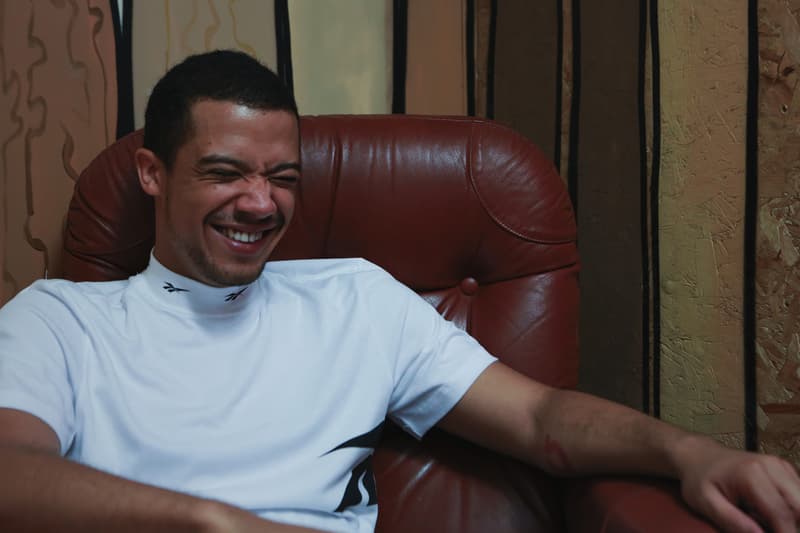 3 of 3
From playing Omen in Noel Clark's Adulthood to vocalizing his growing pains on wax, Jacob Anderson has straddled careers as a musician and an actor for longer than the public seem to realize. Earning mass exposure as Grey Worm from Game of Thrones and simultaneously releasing his debut album as Raleigh Ritchie, 2016 has proven beyond fruitful for the British creative. "You're a Man Now, Boy" fittingly features Stormzy and Little Simz, both of who have risen well out of regional stardom and earned strong followings across the pond. While Anderson's ballooning recognition cannot be questioned, it is evident that he has far more to offer.
Chastised for wearing Reebok Classics to school as a child, Anderson's brand of nonconformist is a quiet but effective one. Although a self-professed "meme lord" like the vast majority of his millennial following, Anderson is tremendously studious, digesting lectures, Q&A videos, and an expansive DVD collection in his downtime. He tells us, "I like watching things that aren't necessarily considered very good because then I get to do a fantasy re-imagining of it… You can reverse-engineer it." With a slew of striking music videos under his belt, Anderson the writer, the director, and the producer made for a telling conversation. In our exclusive interview below, we also touch on style matters as Anderson has been selected as the face of Reebok's latest '90s-inspired Vector collection.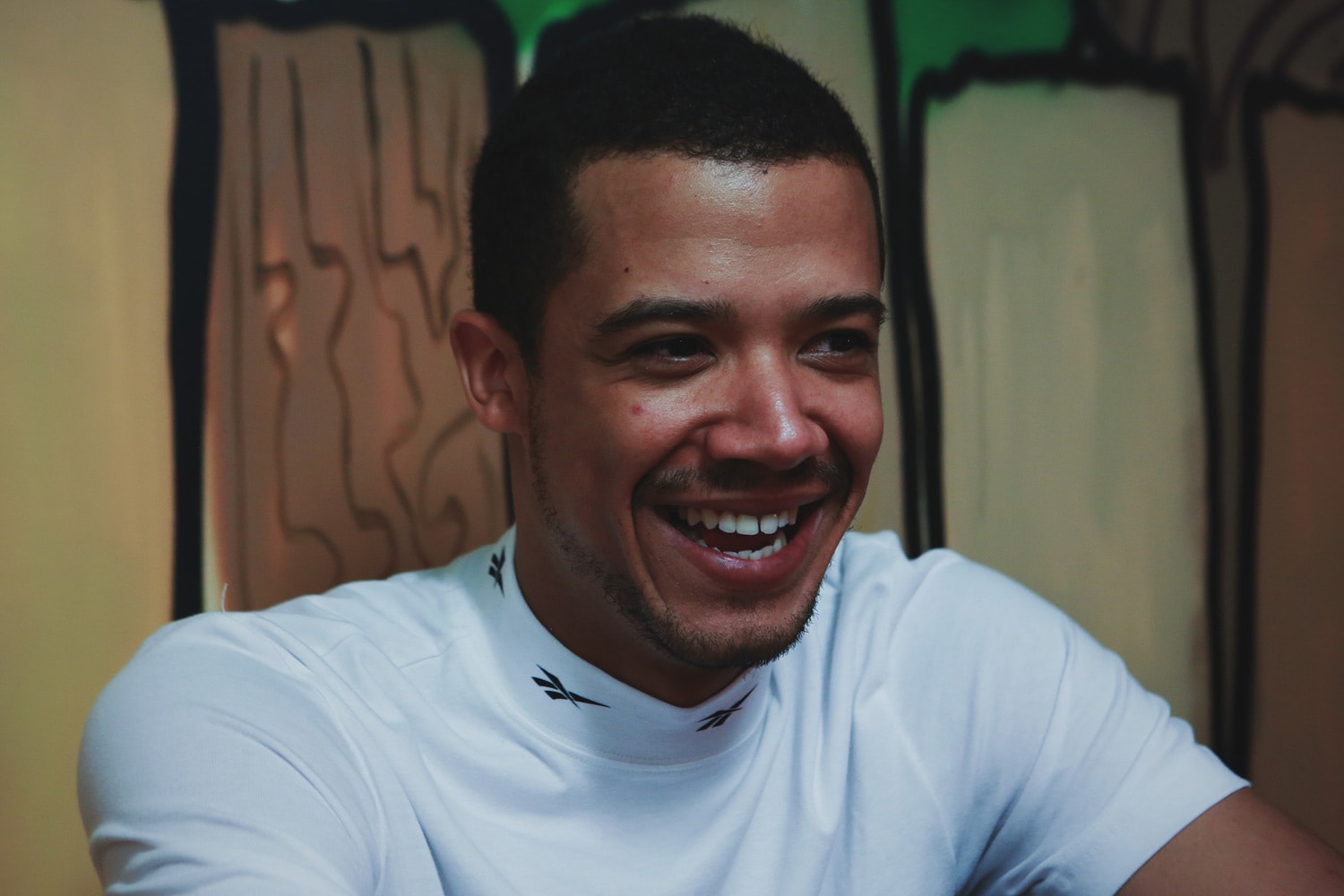 You've partnered with Reebok for their latest lookbook and campaign. Can you outline how this has come about?

They just asked me. I had a look at the clothes and thought it was a very exciting campaign and collection to be a part of.
What is your opinion of '90s style?
There's a lot of comfort in '90s style. At a certain point it became all about skinny jeans for a little bit. I remember wearing Reebok tracksuits as a kid, they were really comfortable but looked so good. It was all about trainers and tracksuits in primary school. Color-wise it was louder, vibrant. Bigger logos. Then everything got a bit minimal and slim-lined. I didn't mess with that too much.
For most of the acting I've done in the past few years I've worn sandals or old leather boots. It's all designed in-house by the costume designer. But for shows, footwear is really important. You want something that looks nice but because I jump around a lot on stage, I need support. I can't have blisters after a show.
Were you a fan of Reebok in the '90s? What was your most memorable piece?
Absolutely. I used to wear black Reebok Classics to school and get told off for having them. They were all-black except for the sole, and that's why I would get in trouble. My teacher once gave me a marker to cover up the Reebok logo and the soles and I refused. My black Reebok Classics were my secondary school defiance. Everyday. Those trainers were everything to me. If you've got a uniform, that's your one opportunity to be individual.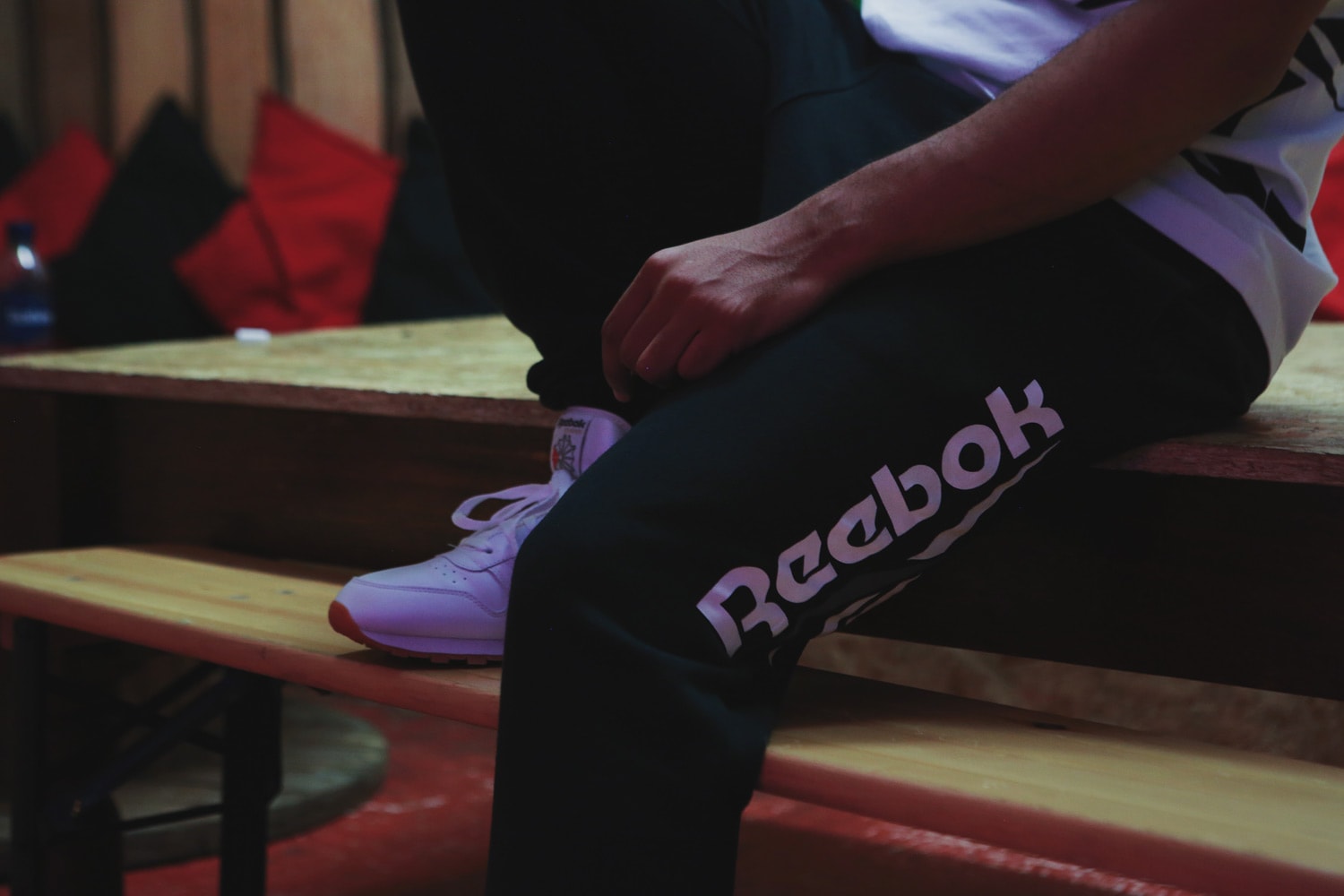 As a creative in 2016, do you have to be versatile and manage your creative energy and output through different channels?

There's a couple of people a generation above me for whom YouTube was just taken for granted. As a library and archive, YouTube was the biggest platform in terms of allowing access to anything. That generation just know what they're doing with it, it's just second nature. You can just pick up your phone and make a film or a music video and put it straight up. You're direct with people who like what you do. I feel like everyone else is just trying to work out how to get stuff to people in a more direct way. I'm still working it out now, where the best places are to put my energy. At the moment I'm trying to work out how to get closer to people and how to get them closer to me.
What other platforms do you frequent?

I love Netflix, Amazon Prime full-screen. Sky Go. I love streaming; I've got all of them on my iPad and I just flick between them. I love that I can just watch a whole season of something in a day, and I do. If I've got time off or if I can't sleep I'll watch two seasons of something. I did Stranger Things with my girlfriend in two days. There are a lot of things that take advantage of nostalgia, and that show manages to find a way of doing it but in its own way. It's like childhood to me. You need to get into Mr. Robot, it's one of the most rewarding shows, ever. If you're patient with it, then it rewards you later. My friends just made a series I really love called Jack & Dean of All Trades.
Your stage name comes from Wes Anderson's The Royal Tenenbaums — what draws you to Wes Anderson's films?

I feel like Wes Anderson has a perfect balance of really dry humor that cuts into my emotions. He's really good at telling stories about families in a way that speaks to me. It's emotional storytelling mixed with a unique aesthetic and visual style that isn't like anybody else. People try to do Wes Anderson style shots - I try to do it sometimes, but he's just one of our standout filmmakers. He's not easy to characterize.
You've recently shot your first short film. Can you tell us the creative and practical process you went through for this?

I've been writing shorts and features for quite a long time. It's just the practicalities of working with a crew and steering a ship. It's about being prepared to be asked questions that you're not going to know the answers to sometimes. It's a massive learning curve for me. That short film was all about the experience. I want to shoot some of my own videos in the future, that's what I've wanted to do since I started. My method of writing is to work out how I feel, what I want to talk about, turn that into a picture, and then try to describe that picture. Quite often that picture will evolve into a video idea of some sort. I've pretty much always got a video idea for every song I write. It starts in the writing.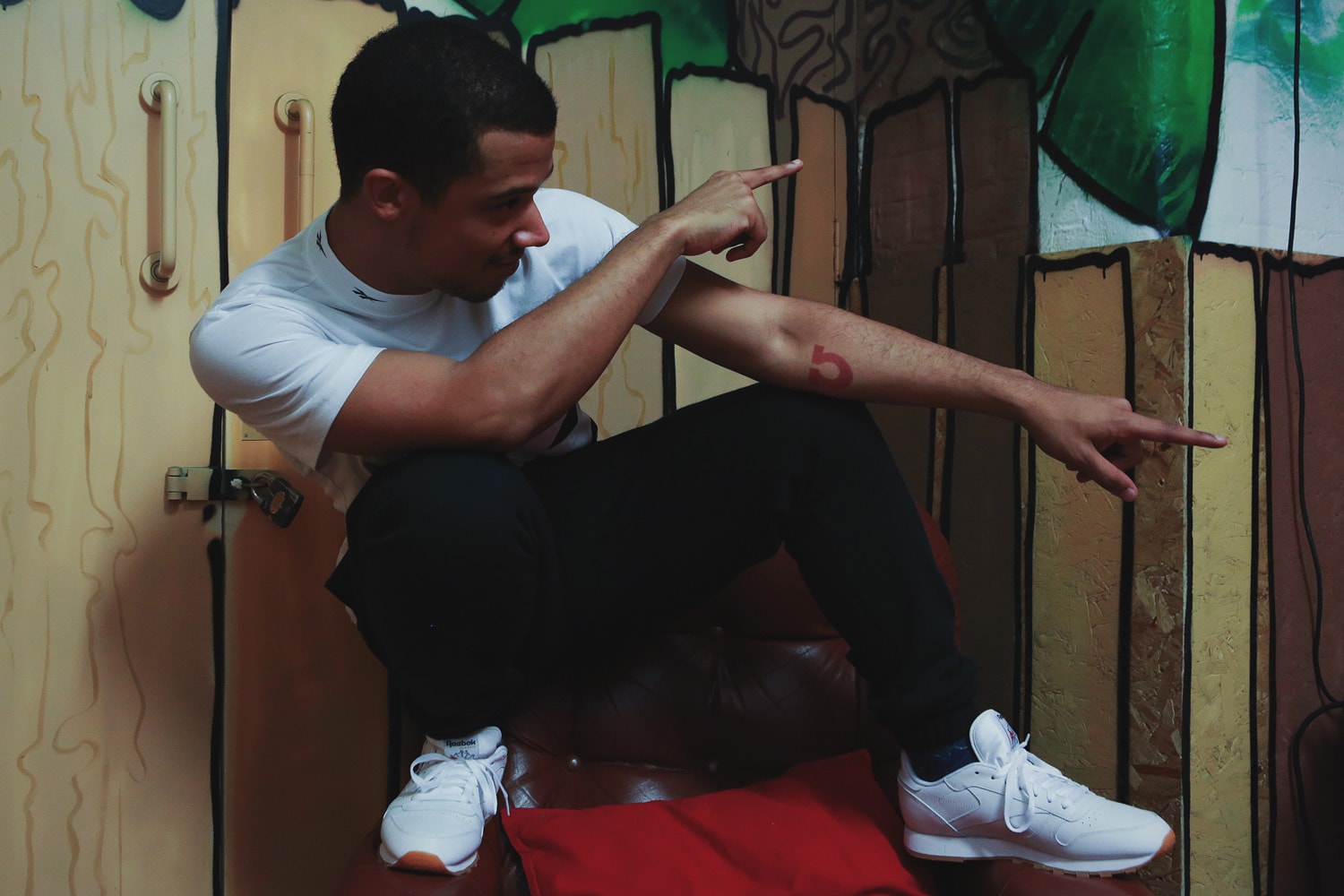 As someone that is an actor and musician, do you ever find the two creative streams ever collide or overlap?

Rarely. Only in interviews do they collide, either when people ask which I would rather do, or if there's a problem in doing both. Apart from that, they don't overlap. Even in terms of confidence. I'm nervous when I go up on stage, all the time. And that's good. It's not like because I've done plays and films that I feel cocky. In terms of overlapping, when I'm on a video shoot, I know how long to wait. A lot of artists quickly get bored.
You've worked with Stormzy in the past, who are some artists you would love to collaborate with in the future?

Stormzy on "Keep It Simple" and Little Simz on "Cuckoo" were the right people for those songs. I met Alessia Cara earlier on in the year and I'd like to do some work with her. Shura is awesome. I want to start a super group, I've got three people in my mind but I won't say who they are.
Is Game of Thrones a curse or a blessing for your career?

Both. It's a blessing for my life. It's like my little holiday and I love everybody that I work with. It's a great show so I'm really proud of it but sometimes people think that my music is just a thing I'm doing on the side, but I've learned to shut that out. I've been writing songs since I was 13, so it's more a blessing than it is a career.