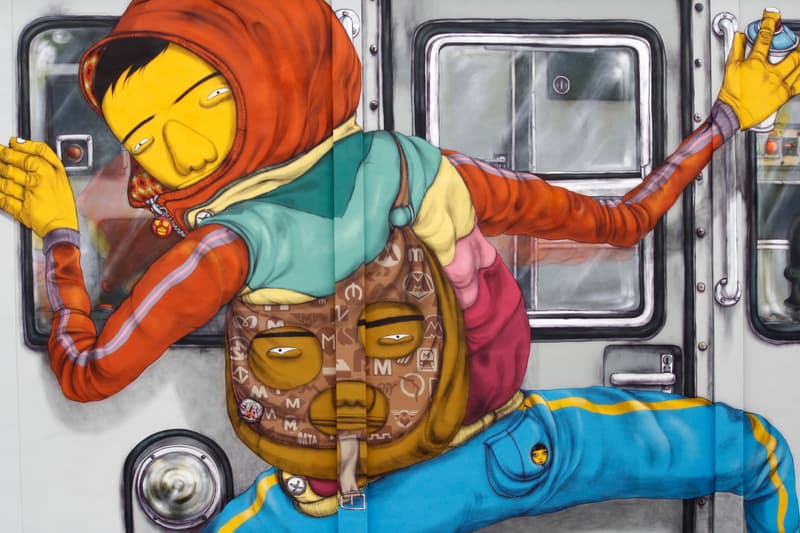 Os Gemeos' Massive 'Efêmero' Mural in Milan Is Spotlighted in This New Hardcover Book
Courtesy of art space provider, Pirelli HangarBicocca.
---
This past April, Pirelli HangarBicocca ushered its Outside the Cube project to help promote contemporary art in Milan, Italy. The exhibition space provider enlisted Os Gemeos to conjure new artwork for its creative undertaking. The Brazilian street artist duo answered with a massive mural called Efêmero that was painted just outside of the Pirelli HangarBicocca building. The mural portrays a graffiti artist hanging onto to a subway train—culling inspiration from Pirelli's past (20th century) when the structure was used to construct locomotives as per arrestedmotion. This time, Pirelli HangarBicocca is purveying a hardcover book that spans a total of 135 pages filled with never-before-seen photos of Os Gemeos' process behind the mural.
All books are packaged in a plastic sleeve embellished with chicken wire pattern that is reminiscent of the surrounding railway yards that were used as canvasses for local artists. Interested folks can purchase the limited edition book at the HangarBiocca store.