Take a Look at the Complete Price List for YEEZY Season 3
With an expected release date this November 4.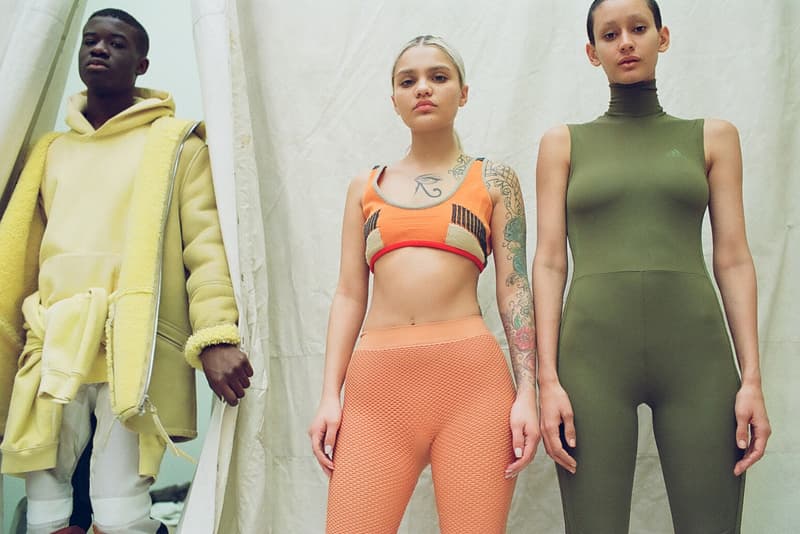 It was only this early October when YEEZY Season 3 dropped the Military Boot Rock in an earthy "tan" colorway. This time, the complete price list for Kanye West's third installment for the highly sought-after label has recently surfaced online. As expected, the range is an expensive one with pieces ranging from the Thick Knit High Boot for $1,250 USD, the Shearling Flight Coat for $1,500 USD, and the Military Ribbed Sweater for a whopping $1,800 USD each to name a few. However, a slew of fairly-priced items are sprinkled here and there such as the College Slub Knit for $175 USD and the Heavy Knit Tee that will run you about $195 USD.
Take a look at the complete price list for YEEZY Season 3 below and expect the collection to drop this November 4.
YEEZY Season 3
Item – Approximate Retail Price

MEN'S/WOMEN'S TOPS
Nylon And Polar Fleece Pullover – $475 USD
Relaxed Fit Hoodie – $375 USD
Fleece Hoodie – $325 USD
Camo Hoodie – $395 USD
Zip-Up Hoodie – $375 USD
Crewneck Sweatshirt – $275 USD
Hoodie – $375 USD
Crewneck With Rib – $325 USD
Plated Jersey Crewneck – $325 USD
Heavy Knit Tee – $195 USD
Raglan Knit – $250 USD
College Slub Knit – $175 USD
Rugby Knit Tee – $325 USD
Thermal Long Sleeve – $275 USD
Crop Sleeve Raglan – $250 USD
Moto Long Sleeve – $295 USD
Two-Tone Hoodie Off White – $375 USD
Destroyed Crop Military Rib Sweater With Patches – $750 USD
Destroyed Military Rib Sweater – $1,800 USD
Oversized Teddy Boucle Sweater – $1,100 USD
Destroyed Crop Boucle Sweater – $750 USD

MEN'S/WOMEN'S BOTTOMS
Velcro Cargo Pant – $325 USD
Workwear Pant – $350 USD
Cotton Moto Jogger Pant – $350 USD
Nylon Jogger – $295 USD
Fleece Jogger – $375 USD
Tyvek Jogger – $325 USD
Two-Tone Sport Mesh Leggings – $250 USD
Men's Sweatpant – $250 USD
Women's Tyvek Jogger – $275 USD

MEN'S/WOMEN'S OUTERWEAR
Shearling Flight Coat – $1,500 USD
Cropped Shearling Flight Coat – $1,150 USD
Hooded Shearling – $1,800 USD
Cropped Hooded Shearling – $1,150 USD
Two-Tone Shearling Coat – $1,150 USD
Suede Leather Trench – $1,200 USD
Waxed Cotton Anorak – $1,200 USD
Waxed Cotton Down Parka – $1,250 USD
Puffer Bomber – $650 USD
Waxed Anorak – $695 USD
Printed Anorak – $695 USD
Nylon Packable Windbreaker – $410 USD

WOMEN'S DRESSES
Destroyed Highneck Boucle Mini Dress – $1,150 USD
Destroyed Boucle Mini Skirt – $560 USD

WOMEN'S INTIMATES
Athletic Long Bodysuit – $325 USD
Graphic Bra Top Earth Light – $395 USD
Graphic Crop Top – $475 USD
Crew Neck – $550 USD
Crop Mock Neck – $550 USD
High Neck Mini Dress – $895 USD
Sleeveless Bodysuit – $495 USD
Seamless Athletic Knit Legging – $550 USD
Athletic Rib Knit Bodysuit – $895 USD

MEN'S/WOMEN'S FOOTWEAR
Iconic Tall Suede Boot – $895 USD
Thick Knit High Boot – $1,250 USD
Mesh Ankle Boot – $995 USD
PVC Ankle Boot – $995 USD
Sock Knit Boot Tall – $1,250 USD
Graphic Sock Knit Boot Tall – $1,095 USD
Women's Military Sock Boot – $725 USD
Women's Military Boot – $645 USD
Men's Military Boot – $645 USD