The AP Preseason Poll Released, See Who's at the Top of Men's College Basketball
Take your guess before clicking in.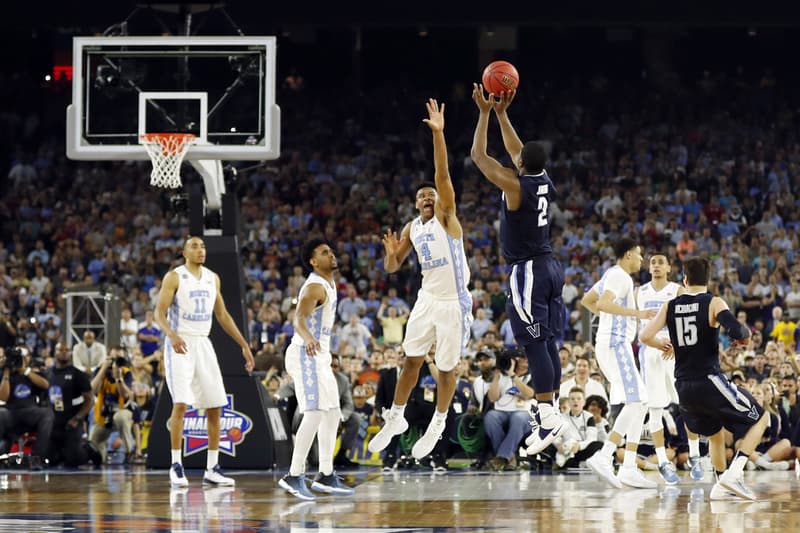 Although they lost Brandon Ingram to the NBA draft, the Duke Blue Devils still sit atop the Associated Press' preseason ranking of the best 25 college basketball programs ahead of the 2016-2017 season. Receiving 58 of a possible 65 first-place votes, the Dukies owe the nod to their incoming freshmen class, which includes five players that were ranked in the top 10 for their respective high school positions. We also can't forget about the return of star guard Grayson Allen, who will enter the season as a clear favorite for National Player of the Year.
Last year's national champions, the Villanova Wildcats, are currently listed at number four, despite losing point guard Ryan Arcidiacono and power forward Daniel Ochefu.
Take a look at the top 25 teams below, and tell us your predictions for the forthcoming season in the comments section.
Ranking — School (1st-Place Votes) — Points
1 Duke (58) 1,612
2 Kentucky (2) 1,479
3 Kansas 1,476
4 Villanova (4) 1,465
5 Oregon (1) 1,343
6 North Carolina 1,314
7 Xavier 1,167
8 Virginia 1,149
9 Wisconsin 1,135
10 Arizona 1,004
11 Indiana 917
12 Michigan State 903
13 Louisville 755
14 Gonzaga 699
15 Purdue 672
16 UCLA 540
17 Saint Mary's 512
18 Connecticut 504
19 Syracuse 464
20 West Virginia 360
21 Texas 250
22 Creighton 231
23 Rhode Island 199
24 Iowa State 168
25 Maryland 144