Chelsea & Nike Agree to a 15-Year Kit Deal Worth Over $1 Billion USD
Chelsea's Swoosh partnership is even more lucrative than Manchester United's initial adidas deal.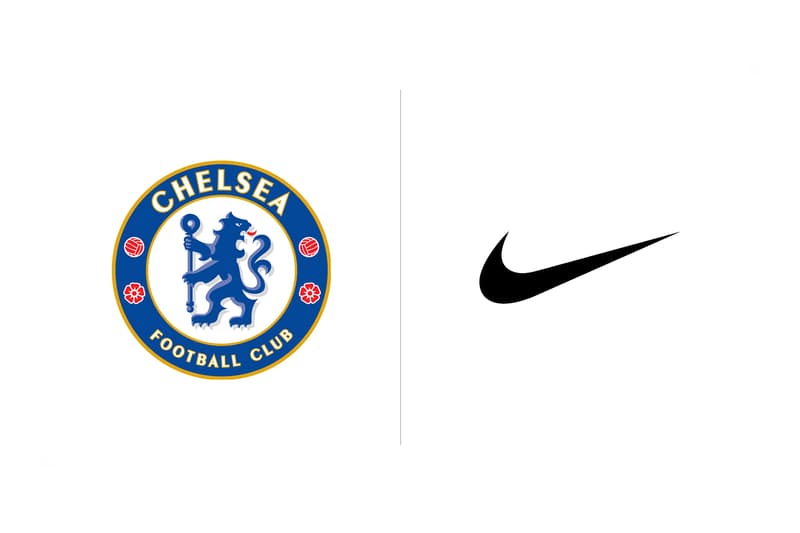 Chelsea will be leaving the Three Stripes behind next season in favor of a Swoosh as the London club and Nike have announced a partnership that will kick off with the 2017/18 campaign. Said Chelsea director Marina Granovskaia of the move:
This is an incredibly exciting and important deal for the club. Like Chelsea, Nike is known around the world for its excellence and innovation and we look forward to working together in what is sure to be a successful partnership. We believe Nike will be able to support our growth into new markets as well as helping us maintain our place among the world's elite football clubs.
Nike President Trevor Edwards added:
Chelsea is a world-class club with a rich tradition and passionate fans across the globe. The partnership with Chelsea reinforces our leadership position in football. We are excited to help grow the club's global reach, serving players and supporters with Nike innovation and design.
The deal — which will see Nike not only producing kits for the squad, but a full range of clothing for Chelsea supporters — will prove even more lucrative in the long run than the £750 million GBP deal Manchester United signed with adidas back in 2014. According to The Guardian, the deal will pay Chelsea £60 million GBP per season — double what adidas was currently paying. And while that number is £10 million GBP less than what adidas currently pays Manchester United each season, Chelsea's deal runs until 2032 (Man U's adi deal is a ten-year agreement) and will ultimately be worth £900 million GBP — or over $1 billion USD — over the next 15 years.
However, while the deal is the most lucrative in the Premier League, it still pales in comparison (on a season-by-season basis) to what adidas is shelling out to Real Madrid: earlier this year, adi and the Spanish side agreed to a 10-year deal that pays the reigning European champions nearly $130 million USD per season.