These Are the Cars Rappers Love to Name-Drop in Their Songs
The truth behind the genre's love of luxury motors.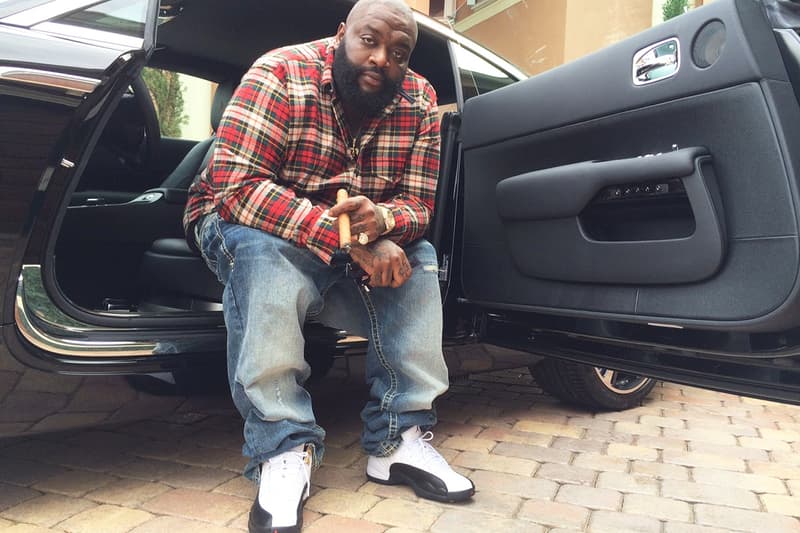 It's not surprising that amongst the things rappers love to name-drop are the car brands they're privy to. Whether it's Rick Ross rhyming about owning the latest Mercedes-Benz model or Jay Z aspiring to put the newest Porsche in his lineup, it's quite evident to see that the genre has a love affair with car culture. Drawing together an interactive list of most referred-to brands in songs, as well as those rappers that rep their cars the most, GoCompare's "How Rappers Roll" graphic is a must-visit to see which names earn the top spots. Find the results below and for the full breakdown – including soundbites – click here.
Most name-dropped models
1. Mercedes-Benz (3,238 mentions, including Mase, Dr Dre, A Tribe Called Quest)
2. Bentley (1,498; Wyclef Jean, Common, Drake)
3. Ferrari (1,250; Drake, T-Pain, Tyga)
4. Porsche (1,014; Talib Kweli, Big Punisher, Cypress Hill)
5. Chevrolet (999; A$AP Rocky, Killer Mike, Juicy J)
Rap's biggest petrolheads
1. The Game (473 car mentions)
2. Gucci Mane (431)
3. Rick Ross (349)
4. Migos (266)
5. Soulja Boy (251)