Netflix Signs Deal to Showcase Its Original Movies in Theaters
Bringing 10 of its own films to luxury cinemas in New York and Los Angeles.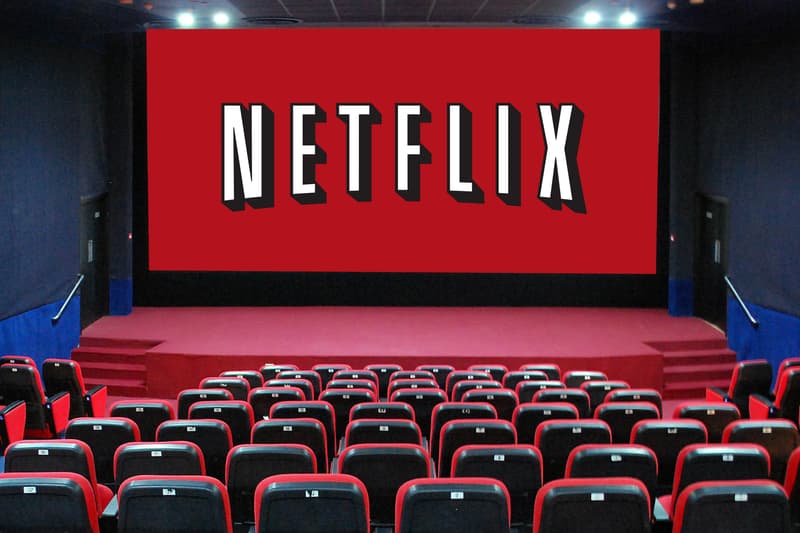 Netflix has allegedly inked a deal with high-end theater company iPic Entertainment to showcase 10 of its original movies across iPic cinemas in both New York and Los Angeles. The films selected will be ones that the online-streaming service hasn't aired yet — they are to release the exact same day on Netflix's website and the luxury theaters mentioned previously.
According to the Wall Street Journal, the first two movies to be released are The Siege of Jadotville and Mascots (October 7 and October 13 respectively). In addition, "with the iPic deal, Netflix and iPic are betting that upscale audiences will pay a premium – one beyond the price of their Netflix subscription or even a normal movie ticket – to see certain films on a big screen," reports Screen Rant. With this partnership, Netflix may also have its sights on attaining an Academy Awards statuette. According to official guidelines, the company will need to screen one of its movies in "commercial motion picture theater in Los Angeles County" for "at least seven consecutive days, during which period screenings must occur at least three times daily, with at least one screening beginning between 6 p.m. and 10 p.m. daily."
For both parties, this collaboration may seem bountiful in a positive light, but as professed by The National Association of Theater Owners via The Verge, it may ruin company-to-consumer exclusivity:
The National Association of Theater Owners (NATO) has responded to the iPic deal, warning against digital and theatrical joint releases. "Simultaneous release, in practice, has reduced both theatrical and home revenues when it has been tried," NATO president John Fithian said in a statement. "Just as Netflix and its customers put a value on exclusivity, theater owners and their customers do too."
Still, no other streaming service can browbeat Netflix and its immense selection of movies, documentaries, TV shows and comedy specials. The Reed Hastings and Marc Randolph-helmed corporation has undeniably flipped viewers' perspectives when it comes to the production as well as the platform they offer to its over 30 million subscribers.
Let us know what you think of this partnership.