Virgil Abloh Offers Advice to Aspiring Designers
The enigma opens up about creativity, luxury and his Instagram addiction.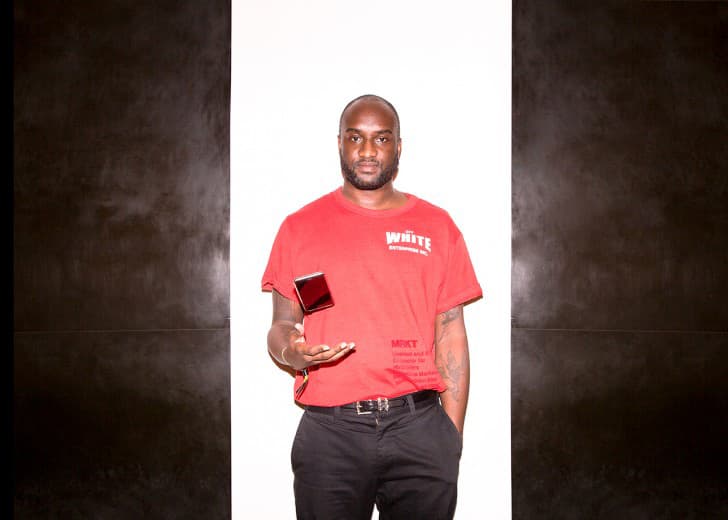 You may have noticed that between his work with DONDA and OFF-WHITE, Virgil Abloh stays pretty busy. But The Coveteur magazine somehow convinced the Wisconsin-educated creative director-turned-designer-turned-DJ to sit down long enough to discuss his views on creativity, luxury and spontaneity in the fashion world. The piece sheds some light on Abloh's DIY roots, his Instagram addiction and his simple, direct advice for aspiring designers: "Do it."
Check out some quotes below and head over to The Coveteur for the full piece.
On How He Broke Into Design:

"My path is a little bit untraditional. I started just by believing in my own ideas and making things, you know? Design is a funny career because anyone can do it, but I think the measure of how it becomes something that resonates started with me believing in my ideas and just making them. I started on this path by essentially printing t-shirts and giving them to friends; and then believing in them so hard and trying to make them relevant enough so that people liked them."

On the Advice He Swears By:
"I think it kind of sounds dumb, but it's literally 100% failsafe… If you do what I'm about to say right now, it'll work. I've figured it out! I've done all this running around the world to give this one piece of advice. If you want to do this, if you want to be a designer, be Karl Lagerfeld or be Steve Jobs, you just have to do this one thing: do it. I found this myself: this is all literally based on one idea to make one t-shirt. I never would have thought it would amount to this, but if I hadn't done that one, it wouldn't have led into the third or the fifth or whatever.

On OFF-WHITE's Breakthrough and Evolution:
"I think really the seminal moment was making a season called Pyrex Vision, and it was using whatever means that I had. I didn't know how to make clothes; I didn't know anyone who could cut and sew; I didn't know about buying fabric; I didn't know about delivering it to a pattern maker—none of that.

On Instagram:
"I follow a ridiculous amount of people. But it's all part of the same reality of embracing technology. I used to hate Instagram! I'd just tweet. But then that's just not a very modern way of thinking. I like the ability to see what's going on around the world, see what's trending, if people are posting the same thing—what does that say?"