Make Skateboards x Eddie Martinez Limited Edition Decks
Featuring dynamic works from the artist's forthcoming solo exhibit.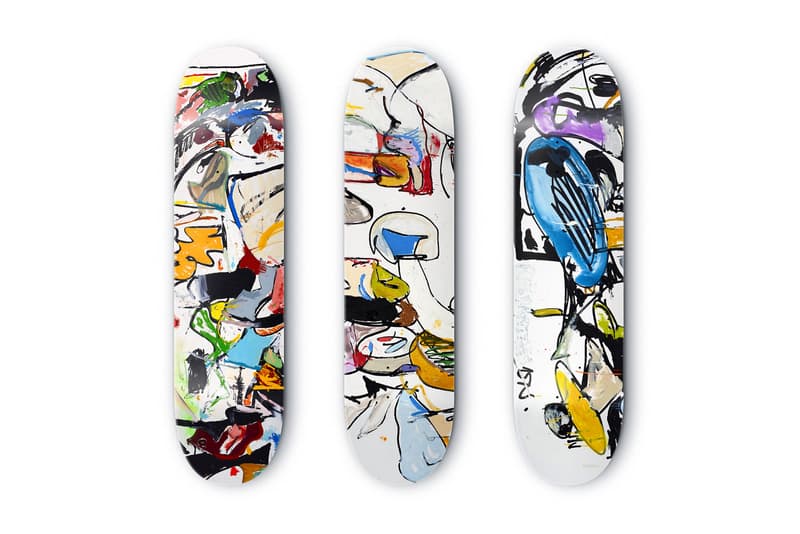 Eddie Martinez teams up with Brooklyn-based Make Skateboards for a trio of limited edition skate decks featuring some of his dynamic works. The graphics, which are direct references to the artist's latest silkscreens, will be release exclusively through online platform Exhibition A tin conjunction with his inaugral solo show at Mitchell-Innes & Nash in New York. All box sets are hand signed and will be available for purchase for $750 USD at exhibitiona.com starting January 27.