Ian Connor Talks Linking up With Kanye West, Social Media Persona, Favorite Labels and More
The self-proclaimed King of the Youth opens up.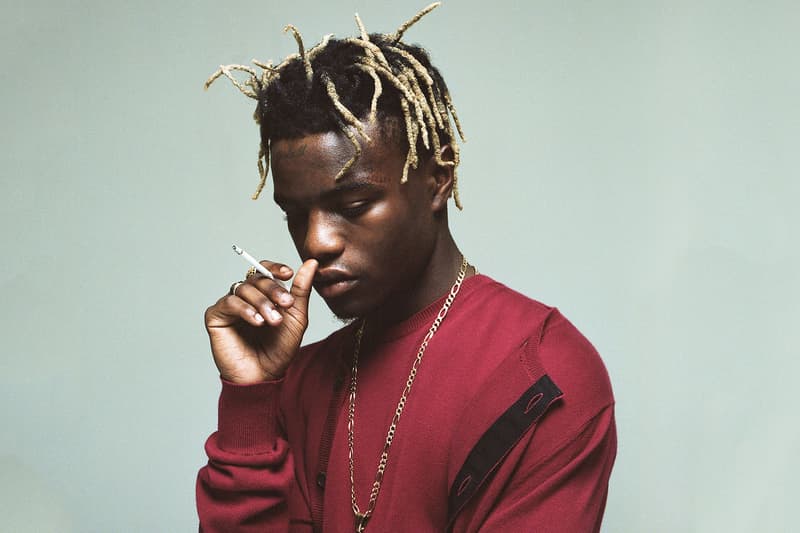 Ian Connor recently stopped by Montreal retailer SSENSE to shed more light on his veiled persona, how he ended up linking with Kanye West, and the creative legacy that he hopes to leave behind. Despite only being 22 years old, the self-proclaimed "King of the Youth" boasts an impressive resumé that includes being creative director to A$AP Rocky, a member of Kanye's creative team, close associate of Virgil Abloh, and stylist for Kylie Jenner and Wiz Khalifa, while also amassing a legion of social media followers. What's even more impressive is that he has been able to put himself into this influential position by dropping out in the 9th grade to "learn from people." Check out an excerpt of the interview below and head over to SSENSE for the full article.
Do you think there's a disconnect between you on social media and you in real life?

I'd probably have more of a conversation with someone in real life depending on my mood at the moment. I don't really acknowledge people like that on the internet. I hardly ever retweet people, I hardly ever mention people. You meet in person, there's times where, like, I was talking to [my friend] outside the other day and some kids ran up and said "Are you Ian Connor?" and I was like "No!" And they walked off. But if I wasn't in a conversation with her, if I was just bored smoking, I probably would have told them to sit down and talked to them about their day or their life.

Once you have a vision of what you see at clubs or on the internet, expressing that to a team and making sure they get it – that must be the hardest part.

No, not necessarily. Based off how I work for top creatives, like… Rocky already gets it, you get what I'm saying? It's not like I'm force-feeding it upon them in their head, or they're just getting it because it's me. They get it cause they naturally get it. It's mutual. For a fucking Rocky or a Kanye, they actually naturally get it. And that's what's so fire about it. Like, I'm actually happy with my work now.

That's a great position to be in. And creative consulting for Kanye West, that's like the all-star team. How did that come about?

It was over years, since I was under Virgil at like 19. When Virgil reached out to me I didn't know who he was – I didn't know what a creative director was, what the job titled consisted of to Kanye. But the n*gga I actually did look up to was this guy A$AP Bari, who is Rocky's best friend. I saw that he looked up to Virgil, so it's like a chain. Just like the kids who look up to me who don't know who Bari is, but they know I look up to Bari, they're gonna look up to him just because that's your idol's idols, you know what I'm saying? Like it's your father's father, so you automatically gotta fuck with your grandfather. And that's what it was with Virgil. And it wasn't until around YEEZY Season, once I started doing work with Kanye and shit, that's when Ye started to really fuck with me, see what's inside my head.

Aside from YEEZY, what are the labels you're most excited about right now?

I love Palace. I love Bronze. Dime, from Montreal, I love them. So sus and weird. It makes me appreciate the clothes so much more, cause I know how sus [Phil Lavoie] is. And he is like,gone. Supreme still of course. I'm just really a streetwear kid. The high-end shit doesn't excite me anymore. It's still my everyday, but… I love J.W. J.W.'s really cool. Vetements. Alyx studios. Alyx is gonna be like… 2016 will be a good year for Matthew. For a fact. Matthew's been the future. He's the one that's like, yo, this thing is the vision! I remember when he used to have like, tattoos, Latin Kings baseball jerseys with loafers, it was just so cool. He's creative as shit.