Is Rick Ross the "Biggest L" 50 Cent has Ever Suffered?
Just like 50 Cent's problems with The Game, his war with Rick Ross might be the beef that keeps on going.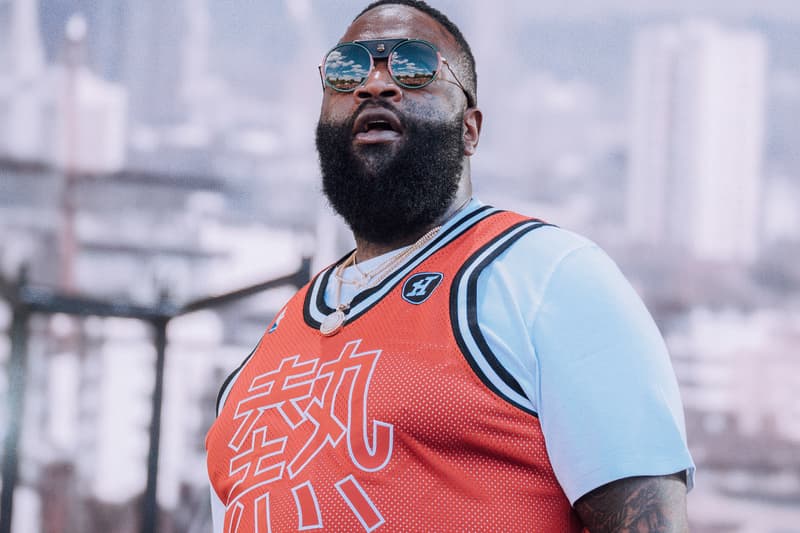 Can't all rappers just get along? Better yet, can 50 Cent at least kick back when it comes to getting involved in new beefs? Speaking to Rolling Stone for a new Q&A feature, Rick Ross said the following when the topic of 50 Cent came up:
"At this point, my relationship with Curtis is really amusing, due to the fact that I'm the biggest L he ever took. I'm still enjoying life. My kids love me. I'm blessed. And when it comes to Curtis, it's just unfortunate. I'm not happy that his boxing company went under. I'm not happy that his clothing company went under. I'm not happy his record label went under. I'm not happy that he went bankrupt. I'm not happy that he doesn't have a relationship with his son. That's not something to be happy about. But to see him parading around, still able to hold his head up every day, with all of that weighing on him — that makes me happy. I admire him for being able to hold his head up in a city that has revoked all of his passes. We've had a quite enjoyable past, and I still smile when I see him."
Well, at least Rick Ross still puts on a smile when he sees 50. Along with the aforementioned remarks, Rick Ross also spoke on possibly kissing Adele the next time he sees her, DJ Khaled and his status as a social media legend, Star Wars and more. Run through the entire conversation here.