Alpha Industries Credits Surge in Popularity of MA-1 Bomber to Kanye West
Along with a 30% increase in sales.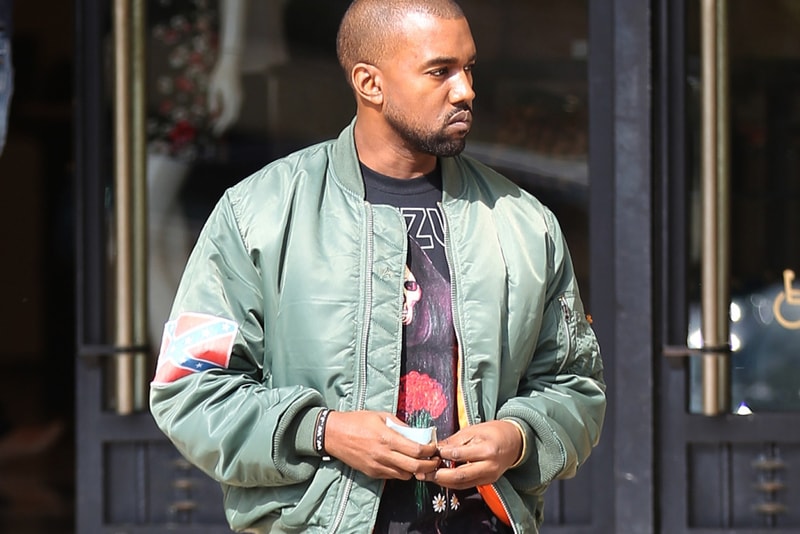 The MA-1 bomber, and all its many variants, was undoubtedly the menswear garment of 2015, with everyone from Givenchy, COS, visvim and Maison Margiela putting out their own interpretations over the course of the year. While many factors may have transpired to put the bomber back in the limelight, Kanye West's endorsement of the Alpha Industries MA-1 flight jacket undoubtedly gave it a massive push when he made his own custom variation of the piece the must-have item from his Yeezus tour. In speaking to WWD, CEO Mike Cirker attributed a subsequent, whopping 30-percent increase in annual sales to the 'Kanye effect,' far surpassing the MA-1's peaks in popularity every 10-12 years.
"Kanye West's team called us up two or three years ago before his Yeezus tour and said he wanted tour jackets for everyone," said Circker. "This was a year ahead of when the trend hit the runways so he was very forward-thinking. He brought 100 jackets or so from us and applied his own logo and patches."
Cirker expects the MA-1 trend to continue for the next year or two, which he hopes to bolster with the launch of a custom patch program this year where artists will design limited-edition Velcro patches which consumers can buy and attach to their own jacket. One thing's for sure: Kanye or no Kanye, the MA-1 bomber has abundant staying power that has seen it retain its place in fashion over the past four decades. To find out more about the history of the MA-1, read our feature in HYPEBEAST Magazine Issue 11.