Hikmet Sugoer's Top 21 Sneaker Collabs by Solebox
The renowned sneaker aficionado lists the best projects he's worked on during his illustrious career.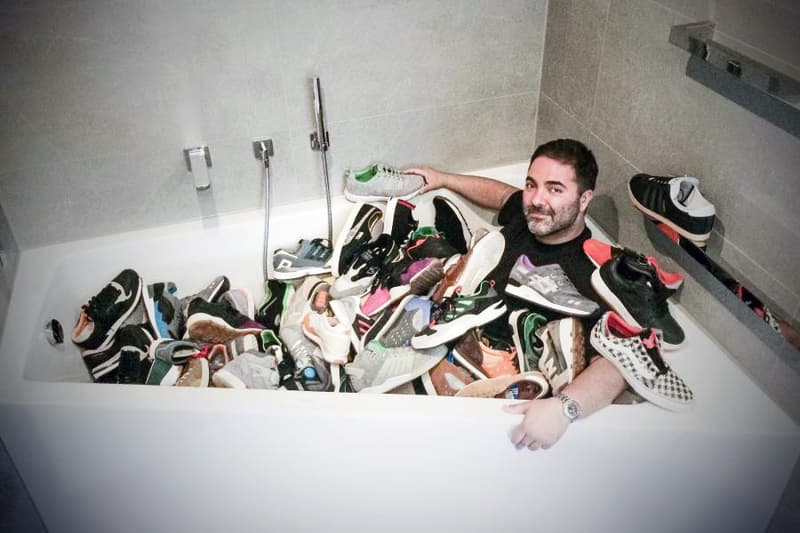 Berlin has developed a solid reputation for its ever-growing sneaker fanbase; with retailers like Voo Store and Overkill Shop, the German capital has a natural penchant rooted in vintage, contemporary and urban menswear, and footwear comes as no exception. Hikmet Sugoer was born and raised in Berlin, and with his involvement in over 60 shoe collaborations and projects to founding standout sneaker shop Solebox in 2003, the notable sneaker enthusiast has helped propel the city's footwear scene tremendously. For those unfamiliar with Solebox, the retailer is Germany's answer to the likes of UK's size?, Paris's Starcrow, or Amsterdam's Patta. Sugoer recently parted ways with Solebox to move onto other passion projects. As another chapter begins for the veteran, we take the time to chat with the seasoned footwear aficionado to discuss his most favorite projects he's worked on, which vary from ASCIS to Lacoste, and of course, a handful of choice picks from German mainstay adidas. Without further ado, here are Sugoer's top sneaker collabs of all time.
---
1. adidas "Then & Now" Pack
adidas Adizero Aegis 2 "Now"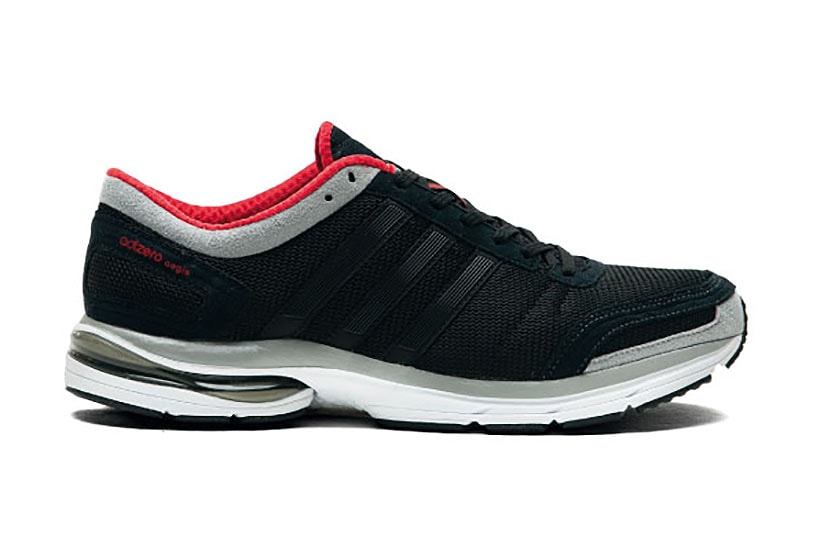 Released: October 2010
Availability: 100 pairs
adidas Equipment Support "Then"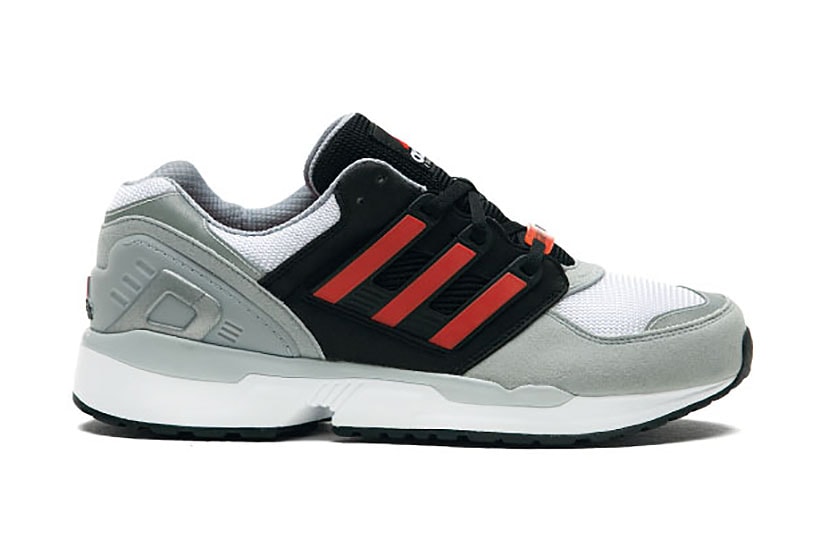 Released: January 2011
Availability: 300 pairs
"A thank you to the adidas Performance Team for giving me the chance to bring this project to life — without this project there would be no EQT models in the lifestyle market today, so thank you to Timo, Gregor and Matthias! The EQT line is originally a performance product; but today we're seeing more performance technology like the Boost becoming more prevalent, so we thought it was time to bring that to the lifestyle market. We eventually used the DNA of back "Then" and combined it with today ("Now"). The "Then & Now" pack was a huge success."
2. adidas Consortium "Berlin"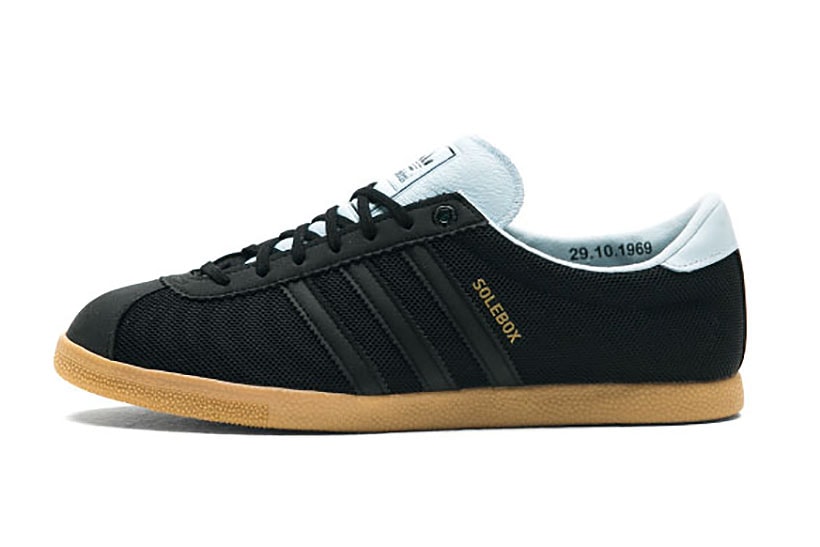 Released: October 2009
Availability: 500 pairs
"This release celebrated the original City series from adidas. It was a big honour for me to work on the "Berlin" edition — the city I was born in. Thank you to Wes Tyerman, who was in charge of adidas Consortium back then. The idea behind this was that the inner lining was to be the same original colorway of the adidas "Berlin" from the '70s, so I flipped the outside into the inside, including the Three Stripes branding. The upper is made of black ballistic mesh with TPU branding that reminded us of Berlin's night life. The inner collar also reads my birthdate on one side and my brother Suekret's on the other. The adidas City series was and is very popular in the UK especially."
3. adidas Zeitfrei "The Complete Ride"
Adidas Zeitfrei "The Complete Ride"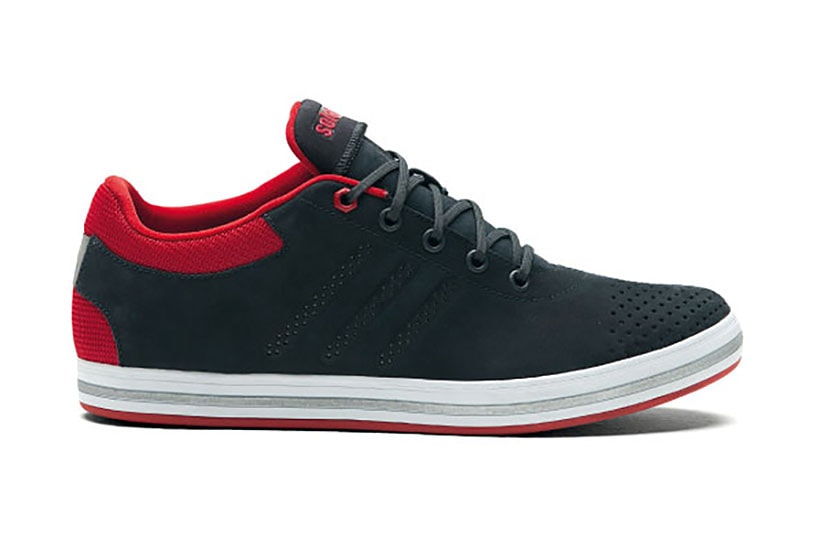 Released: May 2009
Availability: 50 pairs
adidas Bianchi Pista "The Complete Ride"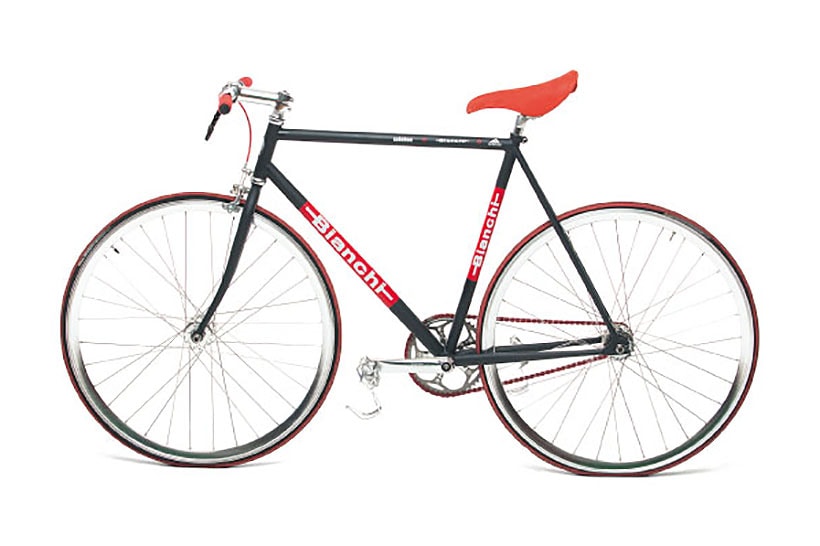 Released: May 2009
Availability: 1 piece
"Again, this was an amazing project from adidas Performance — this time it was in collaboration with the HYPEBEAST team! Andy Chiu was the man behind this project by combining network with product — good man! There were 50 pairs of the HYPEBEAST version and 50 pairs of the Solebox version, each. The shoe was a completely new silhouette meant for the urban cyclist, and both versions came with special add-ons. I included a portable minipump with a CO2 cartridge to inflate your bike easily. To round up the whole project, Bianchi gave their own support too, so we had the chance of providing a matching bicycle. As an older guy I choose the Bianchi Pista, myself. It's got a classic frame. The bicycle was then auctioned off for a good cause — which I won."
4. ASICS Gel-Lyte III "The Sun"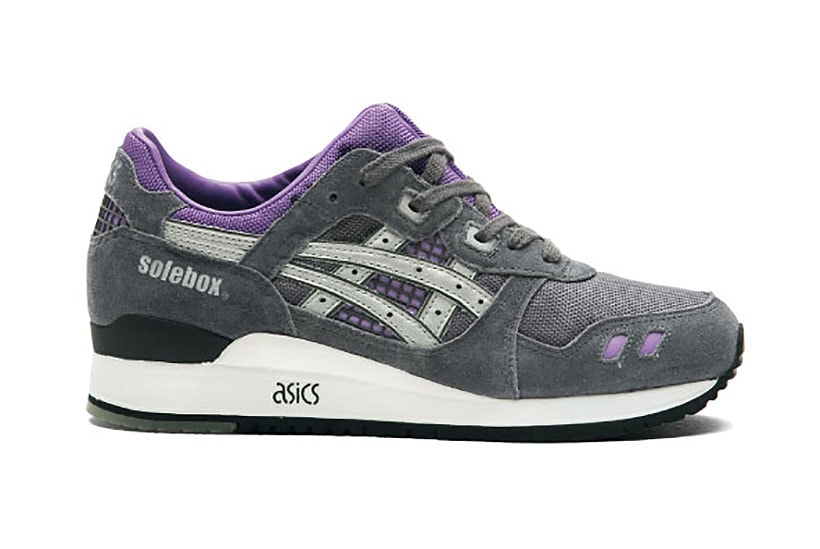 Released: August 2008
Availability: 250 branded pairs, 350 unbranded pairs
"Remco Korf was the man behind bringing lifestyle ASICS to Europe. We talked a lot about how ASICS Runners were far more interesting for sneakerheads than Onitsuka Tiger Classics, but for me, the ASICS brand became visible with the GTII of the store Proper. At the time I wanted to push more lesser known brands to gain diversity in my products. The Gel-Lyte III was my favourite and had the potential to compete with the Nike Air Max 1. Mind you, the 2008 Asics Gel-Lyte III was not a heavy-hitter like it is today. At the same time the Patta team was also working on a Gel-Lyte III (they were the first Gel-Lyte III project in Europe, followed by mine). I used my knowledge of physics and chemistry from school for the shoe's design, which resembles color under sunlight. The stripes and midsole change to purple when you put the shoes under sun. Big thank you to Yutaka Nagai for sourcing out all my ideas! There are two versions. The Solebox branded one was only sold at Solebox, while the unbranded version was sold to other partner stores within Europe. People camped out three days for these."
5. Lacoste Tennis 91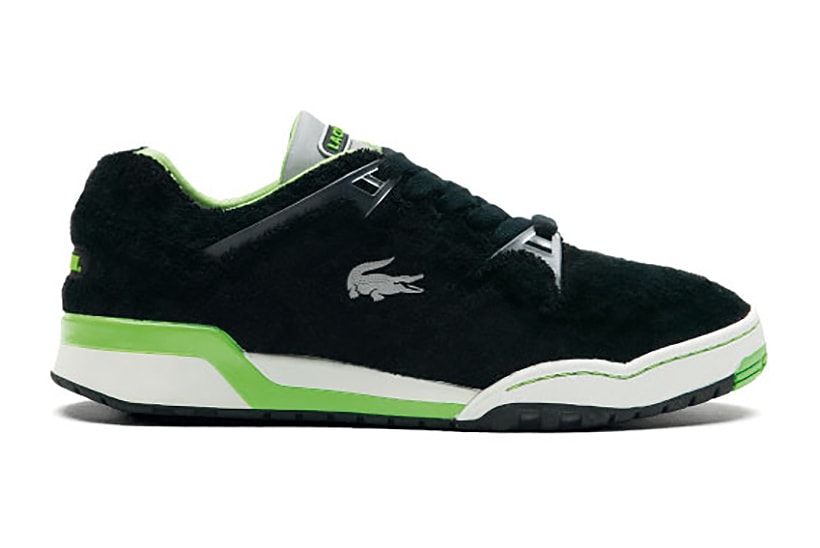 Release: August 2008
Availability: 30 pairs
"Lacoste was pretty uncommon on the market back then. Sneaker Freaker was the first to work on a Lacoste project: they did a Missourie 85, which resembled a Nike Air Trainer, but my favourite would have to be the Tennis 91. I liked the look of the shoe and how its design was rooted in Lacoste's Tennis DNA. If you've ever watched a tennis match, you'll often see players sitting during breaks with a towel on their hand or over the head, so I used this whole shoe terry towel material for the shoe with a matching Solebox towel made in Germany.
6. Lacoste 10789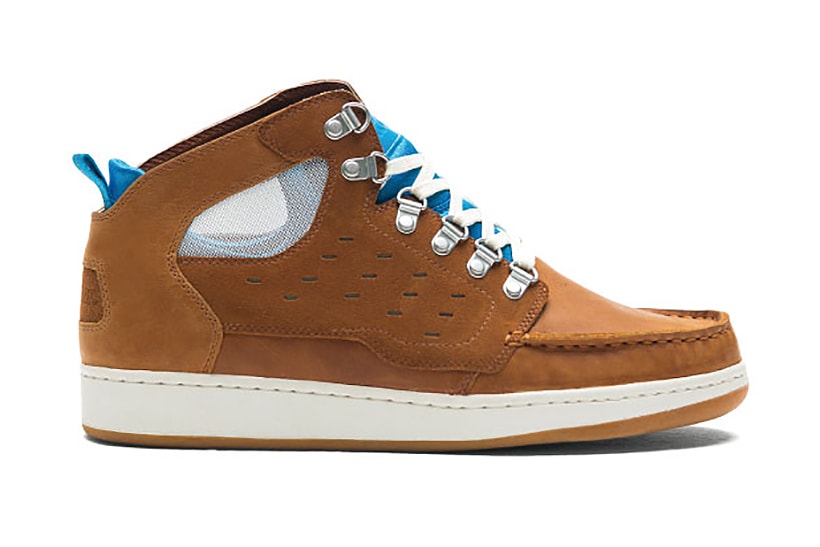 Released: January 2010
Availability: 30 pairs

"The 10789 was the very first shoe I was involved in designing the silhouette. The shoe is named after the zipcode of my store — what an honour it was! So this is one of my favourite projects, and came with a neoprene in-shoe with a premium suede and oiled leather upper. There is an unreleased version with a Vibram sole."
7. Diadora N9000 "Ferro"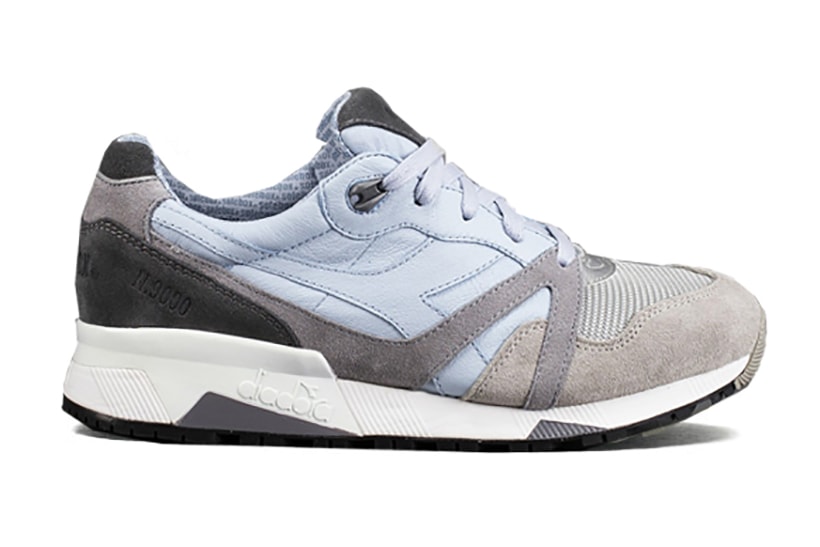 Released: January 2015
Availability: 500 pairs 

"Diadora had one of the biggest returns in the footwear industry. What many don't know is that they've got a really small team that cares about the heat! Props to Rudy Comazzetto, Luca Marchet, and Marco Colombo for doing a great job of introducing and consulting the brand. The "Ferro" is my favorite colorway on a shoe. I just love the materials and the colorway. The metal front was inspired by a Venetian gondola called Ferro. These beauties are handmade in Italy with premium materials and instantly sold out worldwide. You need to buy an Italian-made Diadora to understand my passion for these."

8. New Balance 1500 GGB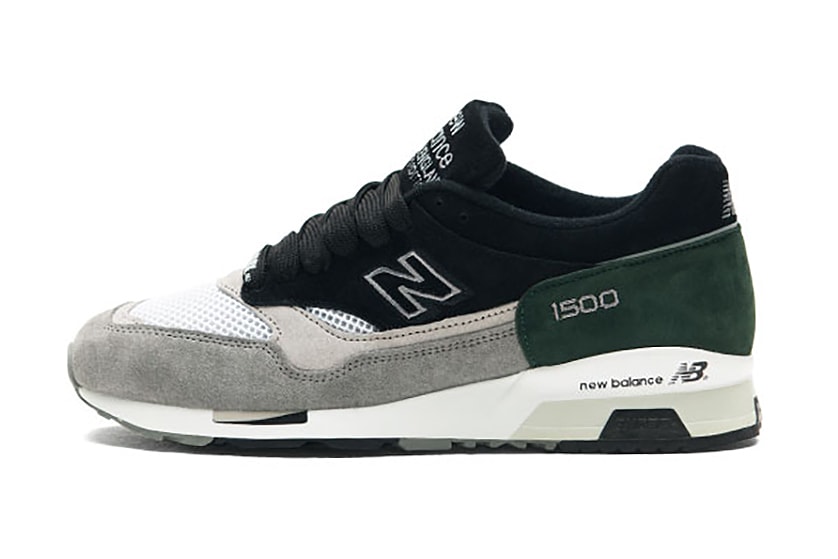 Released: July 2005
Availability: 150 pairs
This shoe was the first official collab between me and a brand. Big thank you to Michael Schmitz who was in charge of New Balance Germany at the time for making this happen. This was an easy one for me: mesh and suede like a runner should be. The biggest task for me was figuring out how to co-brand the shoes. New Balance has one rule: no co-branding on the shoe, so I went for printed laces. They were a tad too thick, so we had to widen eyelets by hand to get the laces through. In 2005 the shoes were bought by actual wearers, not resellers, so it took a while for them to sell out. Today it's extremely difficult to get deadstock pairs.
9. New Balance 1500 "BPW (Purple Devil)"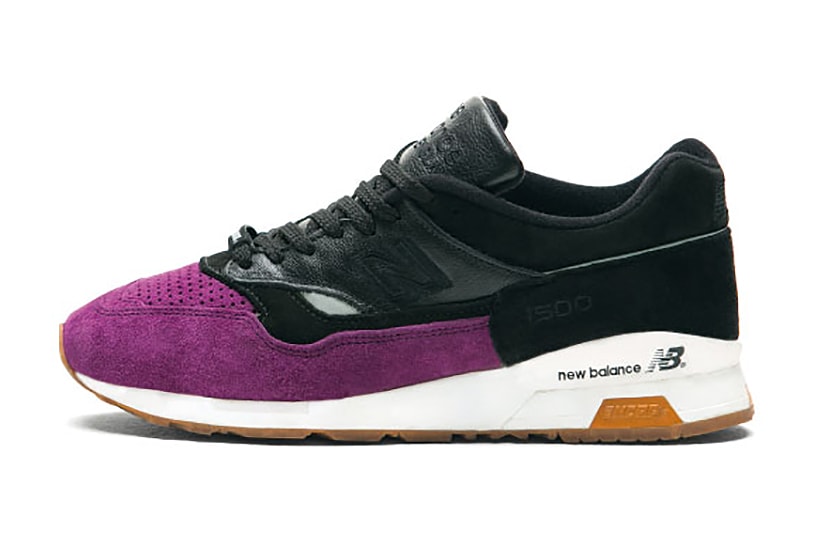 Released: September 2006
Availability: 300 pairs

"I guess this is a familiar color-blocking design that's been used by different brands and collaborations and in so many different colorways. But I did this back in 2006, way before some others. I had three colorways in mind: Grey/Red, Brown/Orange and Black/Purple. The Purple Devils were a set of three silhouettes: The 575, the 576 and the 1500 – my favorite silhouette from Nb. If you look close you will see similar panelling as Nike's Air Max 1. The name "Purple Devil" was given by Berlins DJ Adam Port and it became my first dubbed project. Nowadays you'll have to pay over $1,000 USD for a pair of these."
10. New Balance 1500 "Toothpaste" Pack
New Balance 1500 WTU "Mint" & New Balance 1500 BOR "Orange"

1 of 2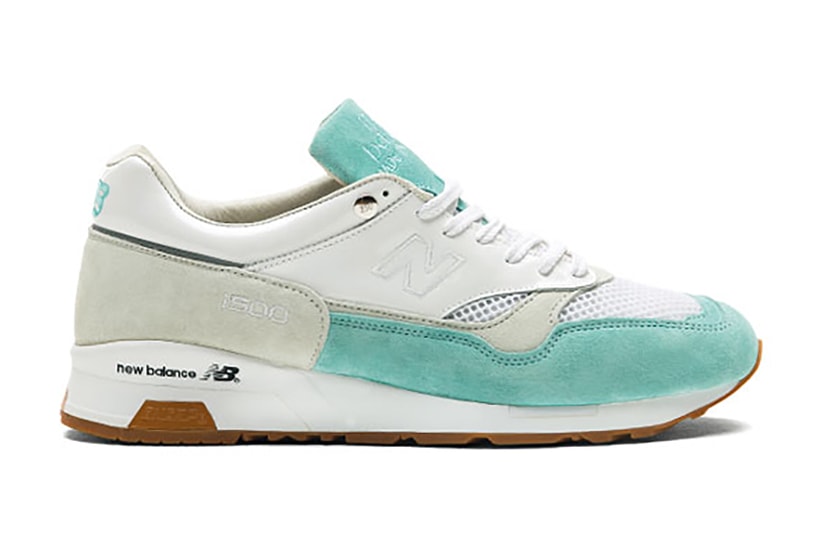 2 of 2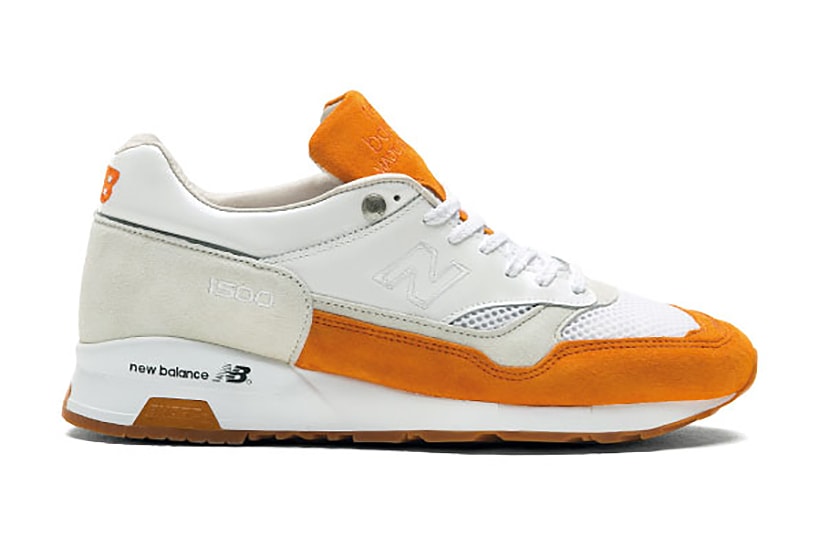 Released: Both November 2007


Availability: 216 pairs each

"I take inspiration from daily life for many of my projects – this set is a good example of that. This was dubbed the "Toothpaste" pack and was inspired by toothpaste for both day and evening. I used a patent on the 1500s. Once again the co-branding was not an easy one. I produced metal buttons to put them in the eyelets, and added Solebox branding on one side while the other side got an individual number for customers. Every single shoe was hand-treated by me — I put 864 buttons on each shoe by hand. To make the story complete, we produced toothbrushes in the same colorways; I have now lifetime supply of these."
11. New Balance 1500 BGT "Nazar Eye"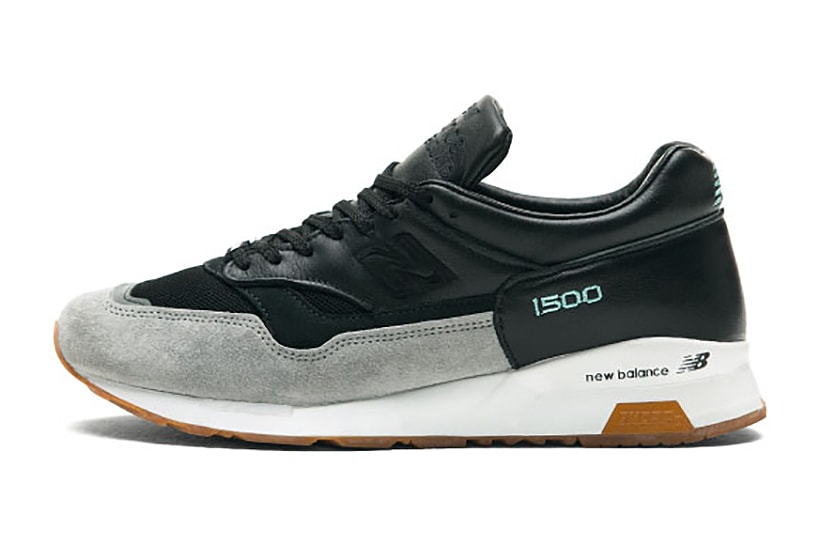 Released: November 2008
Availability: 150 pairs

"The "Nazar Eye" was the first 1500 with a new shape and fit, which I did not recognize until after it released. After the shoes were sold, collectors started to measure it against old 1500s, so there are many stories around about the shape. One thing I do know is that NB's original cutting die got broken and the molds for the soles were lost, so new ones are not 100% in spec of the old ones. The shoes were and are a big success even with the new shape. This shoe took inspiration from Turkish culture, and incorporated famous Evil eye beads (the beads are used to protect the wearer from evil, hence the name). It's actually against our religion to use these, but it was a funny, cultural approach to a shoe. To protect your shoes of evil eye and envy, I put these beads on the laces. There you have it, protected shoes."
12. Nike Air Force 1 ID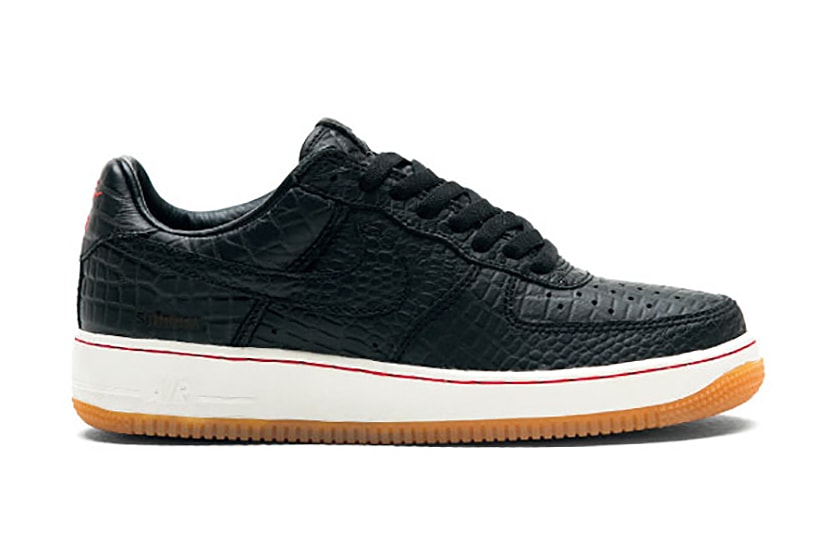 Released: June 2006
Availability: 16 pairs
"In June 2006, we moved the store from our former East Berlin area to former West Berlin, where it's still located today. Nike supported the opening with a nice Nike ID Event, and I had the chance to work on the AF1 as a giveaway for friends and family. 12 pairs were given away that evening. We wanted these to be special from normal IDs so I bought a branding iron (like ones used on cows). Every single shoe was hand-branded and came with lace jewels with "S" and "B" on them, and extra laces. These were nicely housed in a Habitat wooden stackable box."
13. Puma Clyde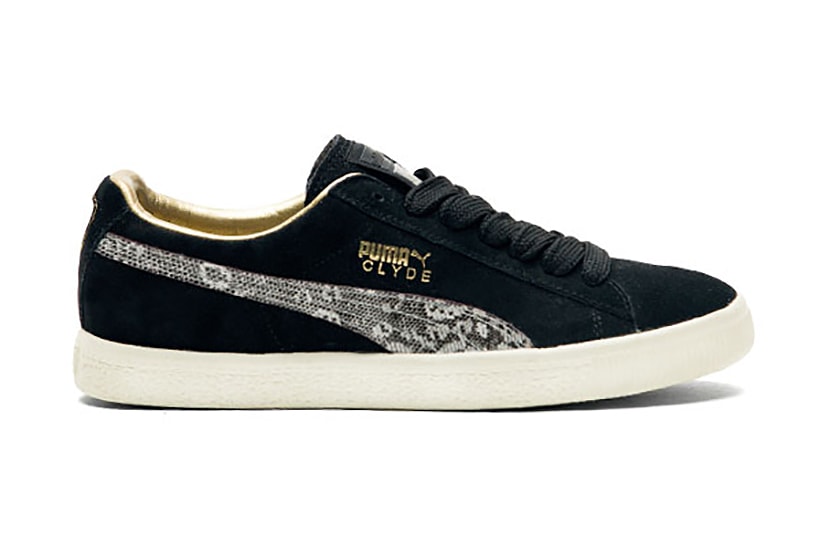 Released: June 2007
Availability 558 pairs.

"The original Puma Clyde came out in 1973, the year I was born, so it was a great touch to work on a model of the same age  Helen Sweeney-Dougan was introducing the Puma List program back then and she was one of the first people to trust my work. I kept this one pretty simple, as a Clyde should be, and matched it with the attitude of Mr Walt Clyde Frazier. The shoes came with black suede, gold lining and a faux snakeskin Formstripe. I'm never for using exotic materials on products so a portion of sales were used to fund a Madagascar Boa at the Berlin Zoo."
14. Reebok ERS2000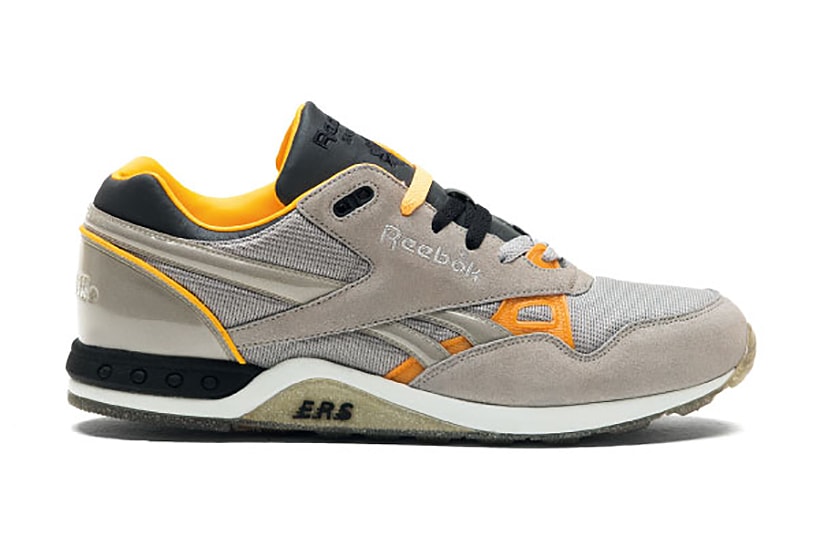 Released: February 2009
Availability: 200 pairs

"The ERS2000 model isn't so well known. This shoe had scented insoles to combat stinky feet — if you rub the insoles it smells like oranges. We put an extra set of insoles in the package and an orange scented car freshener in the shape of the Solebox logo. It was not an easy project for the Reebok team, but they got it done. Thanks to Matt Ting, Paul Bowyer and Andreas Keppler!"
15. Reebok The Pump "20th Anniversary"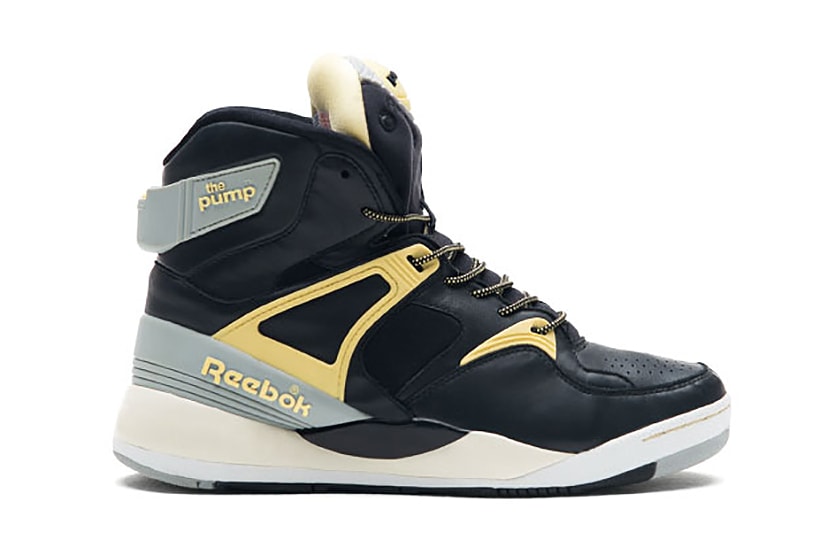 Released: November 2009
Availability: 31 pairs

"This was one of the best overall collab projects ever! Reebok invited my brother and I to Reebok's headquarters in Boston along with other notable sneakerheads from around the world. We had the possibility to check out material libraries, talk to product teams and all that. To celebrate Reebok's 20th anniversary I brightened up the Pump with an On/Off button so it glowed! The inside was done with memory foam for an extra good fit while the outside was made of goatskin with bungee laces that reminded me of the Bungee commercials of the 80s. Big thank you to Matt Ting, Stephan Drescher, Team Reebok Germany and Julia Winkels for the project and the hospitality!"
16. Saucony Jazz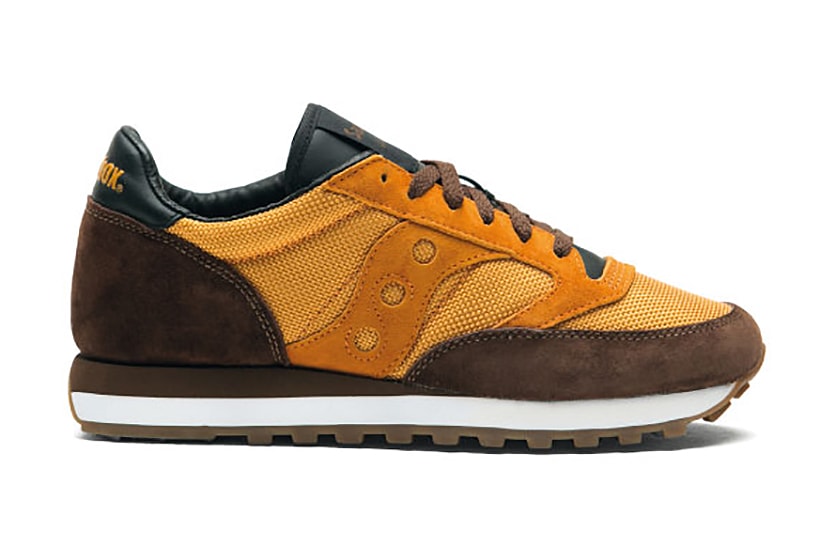 Released: October 2008
Availability: 180 pairs

"In 2008 not many had Saucony on their radar, so this one one wasn't so hyped like my other projects like the Shadow 90 and the Shadow 5000. However, this was one of the first Saucony collabs on the market. My friend Michael Schmitz from New Balance had moved to Saucony so we wanted to work on a project together again. I used one of the colorways that never made it to a New Balance 1500: the Brown/Orange colorway, without the color-blocking. The Jazz was once again a project that was only bought by wearers and not re-sellers. Thanks to Michael Hughes from Saucony US!"
17. Supra Skytop III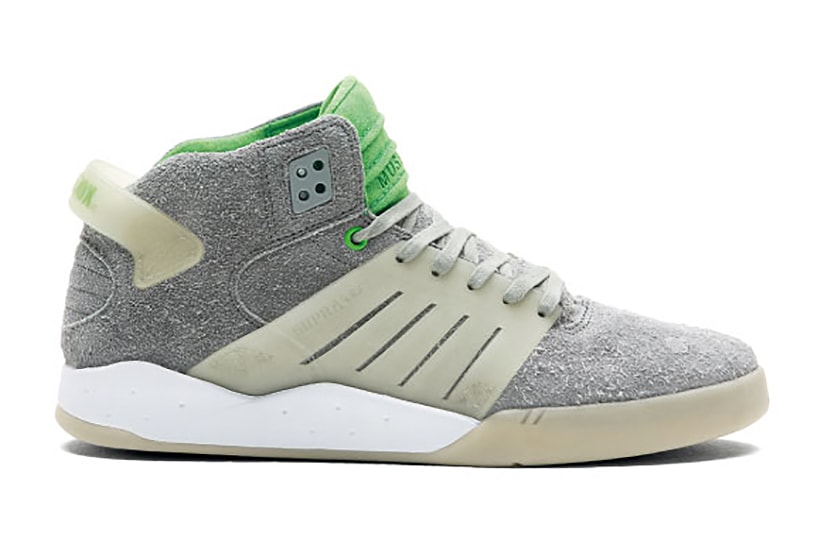 Released: January 2013
Availability: 300 pairs

"Ben Fredoine, Axel Pauporte, Felix Schaper and Matt Fontana have done an amazing job for Supra by making the brand interesting and relevant for our market. I loved working on this project since the Skytop III "Chad Muska" was my favorite.  For this shoe I was inspired by the idea of stash pockets — they came with a glow-in-the-dark sole unit and side TPU. I was amazed by the demand for these. Sold out instantly."
18. Solebox x Vans Old Skool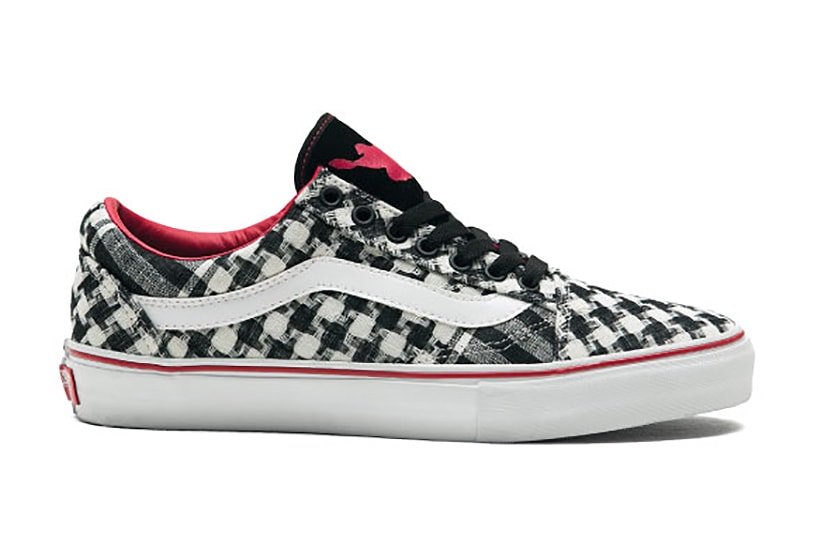 Released: May 2009
Availability: 60 pairs

"In 2009 the Vans brand was known for its Slip-Ons. For me it was much more than that — these were a part of my childhood as well as my first contact with skateboarding. I wanted to have the most politically-correct shoe, so no leather was used and I sourced real Palestinian scarves to be used on the shoes. Back in 2009 many kids were wearing Palestinian-inspired scarfs without knowing the meaning behind them. I used it on the shoes and put a dove on the tongue as a sign of peace. If you look close on the outsole of these Old Skools you will also see a familiar star pattern. Thank you to Jeremy Demaillard and Arnaud Jeangirard for this project."
19. Hikmet Sugoer x Bugaboo "Donkey" Stroller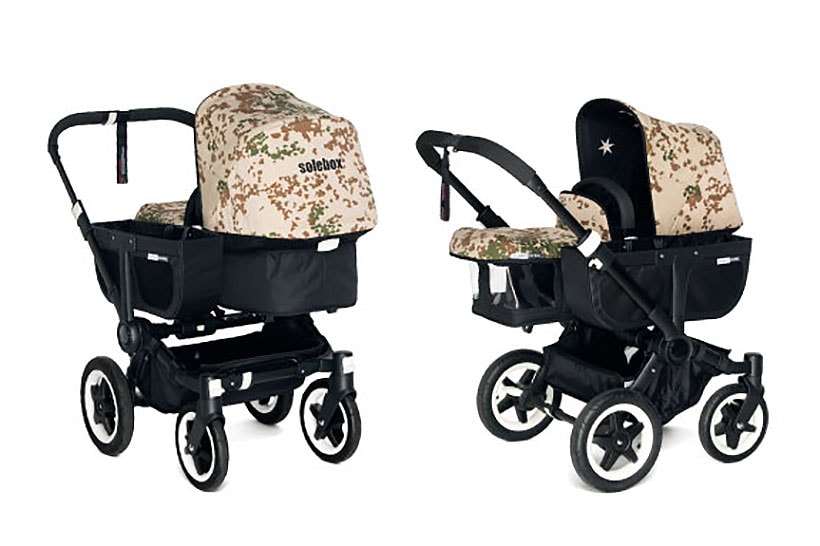 Released: May 2014
Availability: 1 piece

"Besides footwear I worked on several different projects and products. One of them is the Bugaboo Donkey. I wanted to have a cool stroller, so the outer is an original German camo material that matched a black frame. In the foot area there is a lookthrough window for the sneaker daddys to show off their babies' footwear while the inside of the stroller had a nice glow-in-the-dark starry sky print to give some sweet dreams. This one was made for a good cause. Thank you to Kira, Christian and Christoph from Bugaboo Germany!"
20. Hikmet Sugoer x Rimowa Cabin Trolley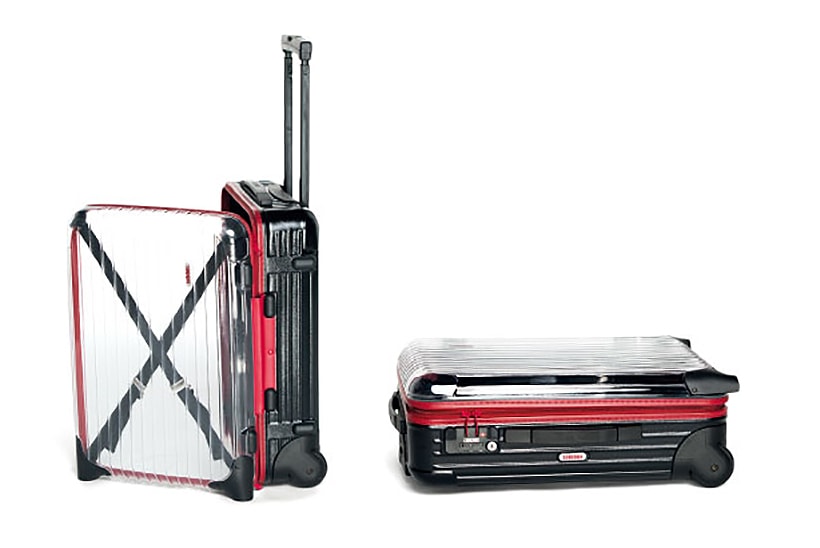 Released: September 2009
Availability: 25 pieces

"What a fun job. For this trolley I made a see-through lid so that you don't have to open it while traveling. This way, you can show off the trainers you have in your luggage. Sadly only 25 pieces were made worldwide, so good luck trying to get one of those."
21. Hikmet Sugoer x Smart Brabus Tailor Made Car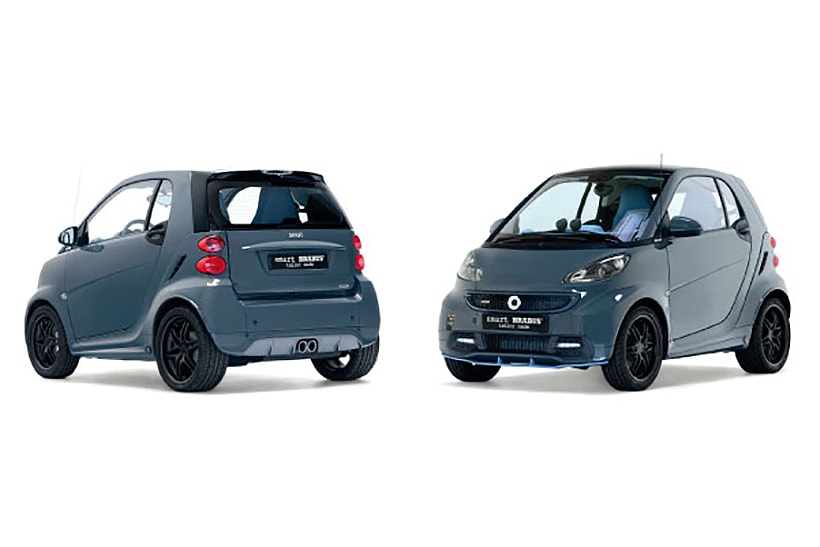 Released: April 2013
Availability: 1 Piece

"It was always a dream of me to work on a car. Smart Berlin gave me the possibility to work on a Smart car to support the Solemart event that was held in the Smart Center in Berlin. This had a Cool Gray paint job with light blue leather interior, a handmade aluminium shifting knob and brakehandle, a light-up logo on the front and a unique color job on the mirrors. The mirrors changed color under different temperatures. Only one was made and sold at Smart Berlin."