Casio's New Smartwatch Is the Perfect Companion for Outdoor Action
Let the adventures begin.
1 of 2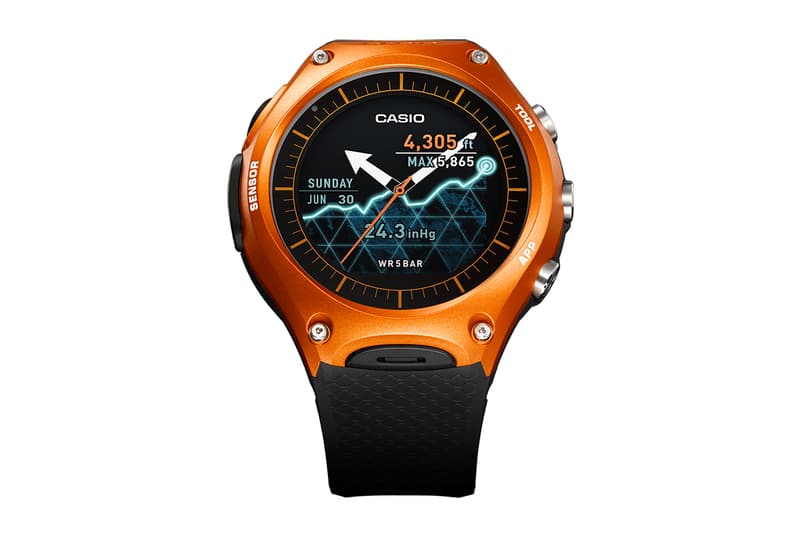 2 of 2
The new androidwear Casio WSD-F10 smartwatch is designed for outdoor enthusiasts to withstand all of the rugged elements of nature. Protected by its 50-meter water-resistant structure and shockproof to military MIL-STD-810 standards, it is the first smart watch to truly achieve such resistance. Additionally, the dual-layer display structure featuring color and monochrome LCD helps to maintains visibility for any condition. Real-time notifications of changes in altitude, atmospheric pressure or tide can be accessed for trekking, cycling and fishing — rounding out this watch's functionality. Offered in green, orange (above), black and red, the Casio WSD-F10 will available in April 2016.