A Front Row Look at the Boris Bidjan Saberi 2016 Fall/Winter Collection
Structured apocalyptic wears.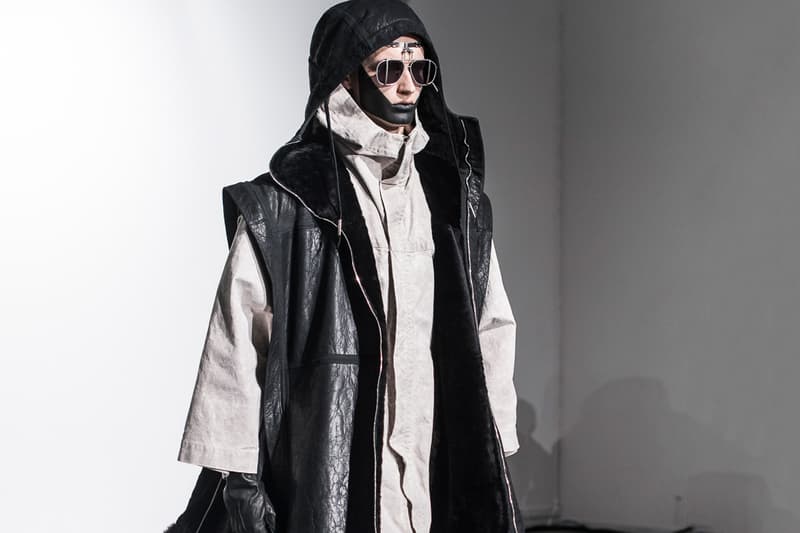 1 of 12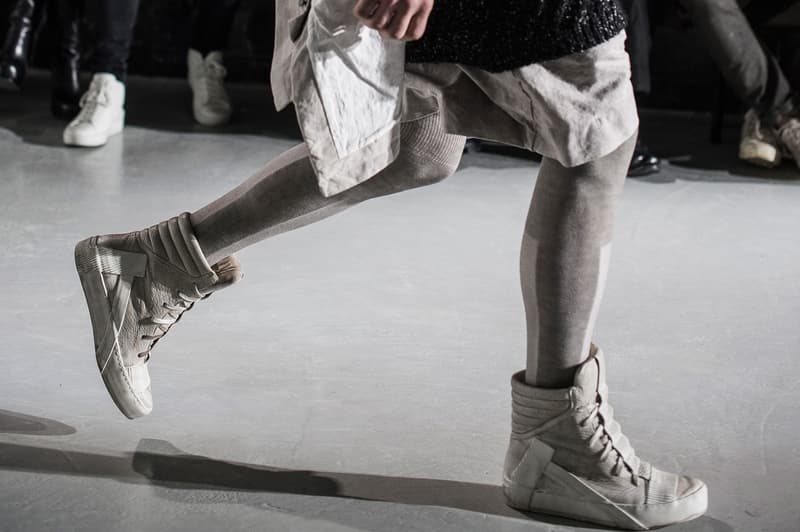 2 of 12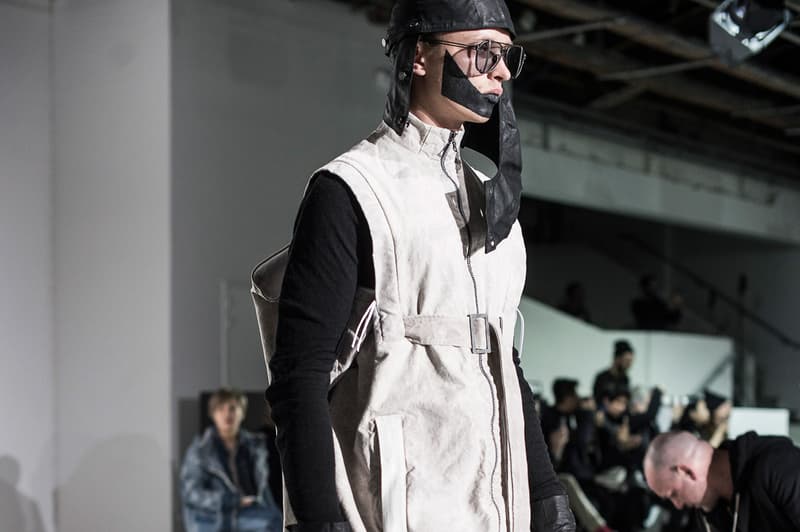 3 of 12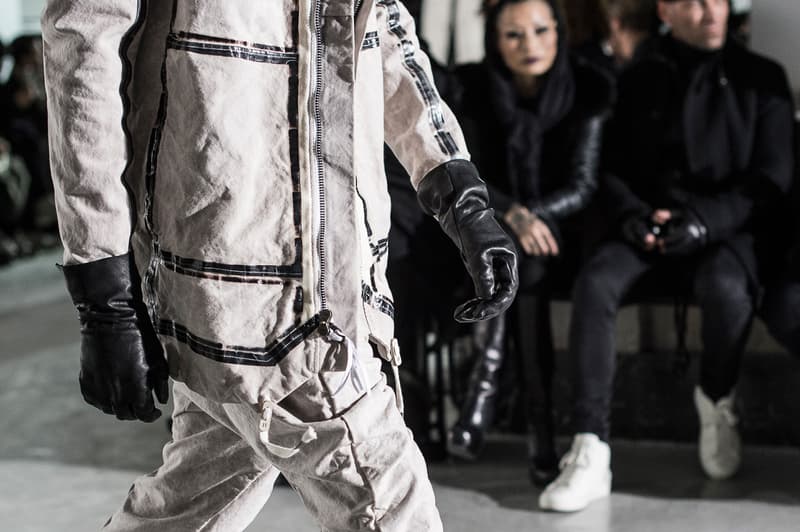 4 of 12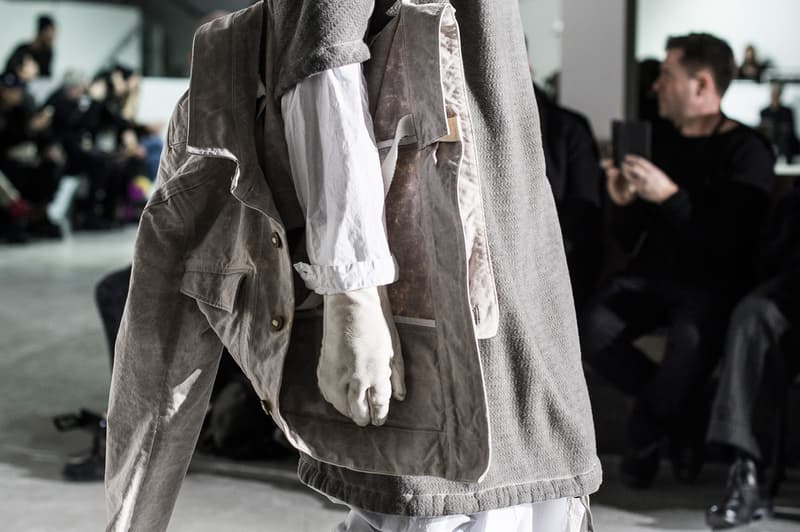 5 of 12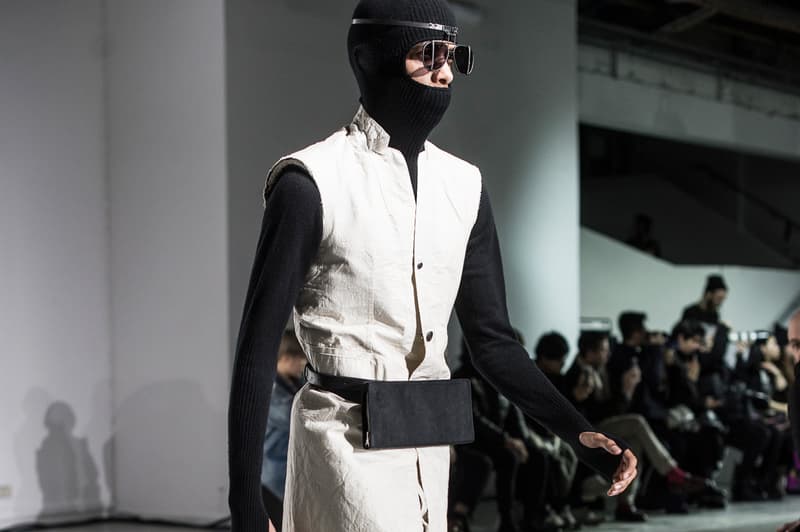 6 of 12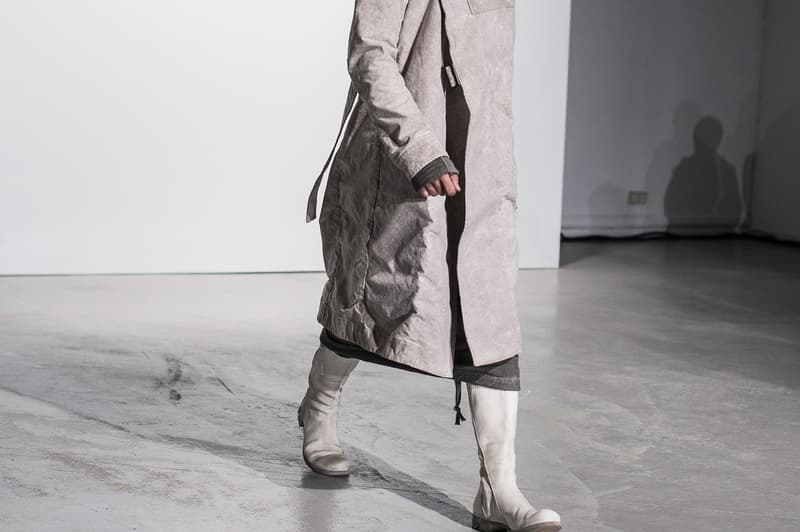 7 of 12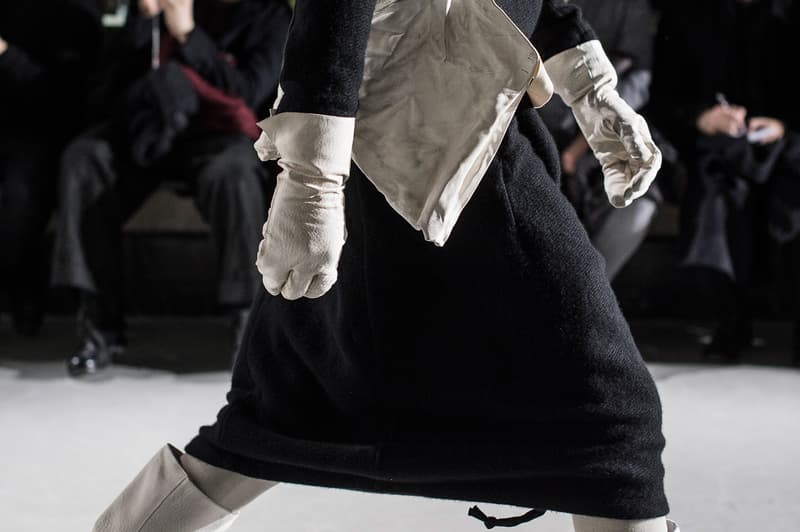 8 of 12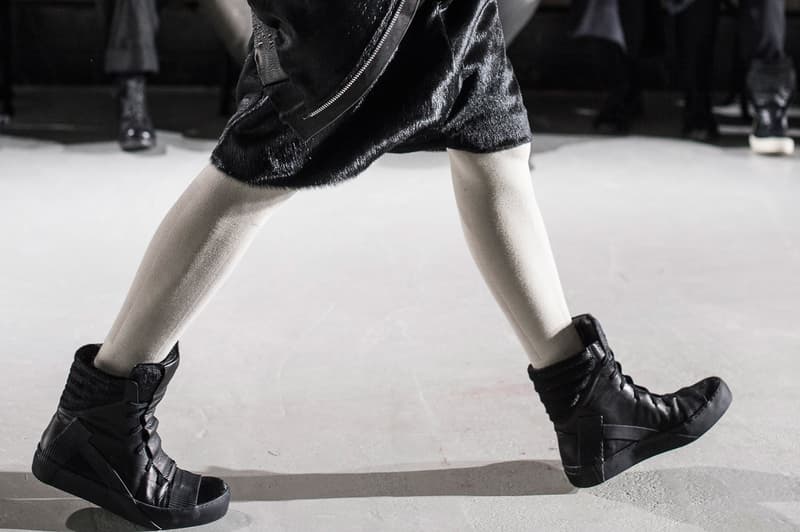 9 of 12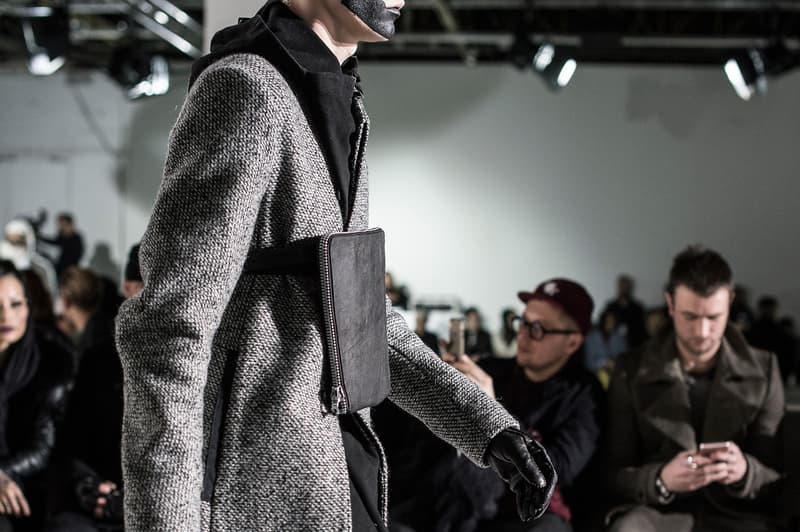 10 of 12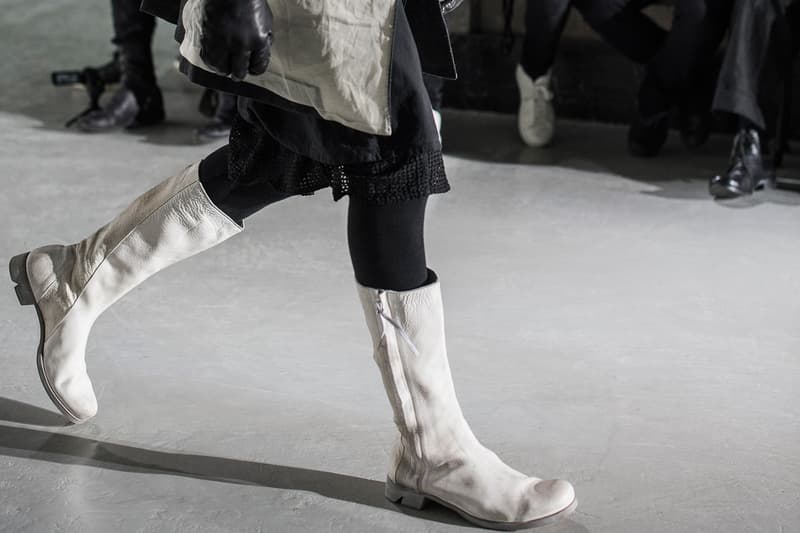 11 of 12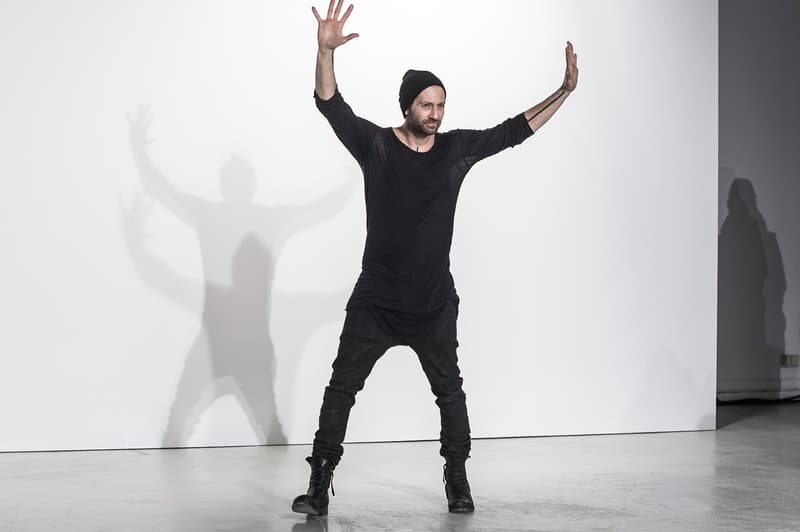 12 of 12
It's only when you're in the front row do you get to see the true brilliance and technical prowess of modern day designers. The layering of key pieces, the juxtaposition between odd, mismatched fabrics and materials, everything that harbors a brand's complex aesthetic. For the 2016 fall/winter season, Boris Bidjan Saberi's draped, monochromatic collection resembles past efforts but as the age-old adage goes: if it ain't broken, don't fix it. The almost apocalyptic wears feature heavily structured overcoats, jackets and vests presented in a muted off-white, marl grey and black colorway, teamed with matching color leggings and loose-fitting, generous silhouetted shorts. The looks are completed with combat and weathered gumboots and collection-appropriate accessories (including an odd combination of ski masks, aviation caps and sunglasses), finished with thick, long-cut gloves. Inspect the collection above and let us know what you think.