A$AP Rocky Talks About Finishing A$AP Yams' Album in Interview
"I would marry Erykah Badu and this is not a joke."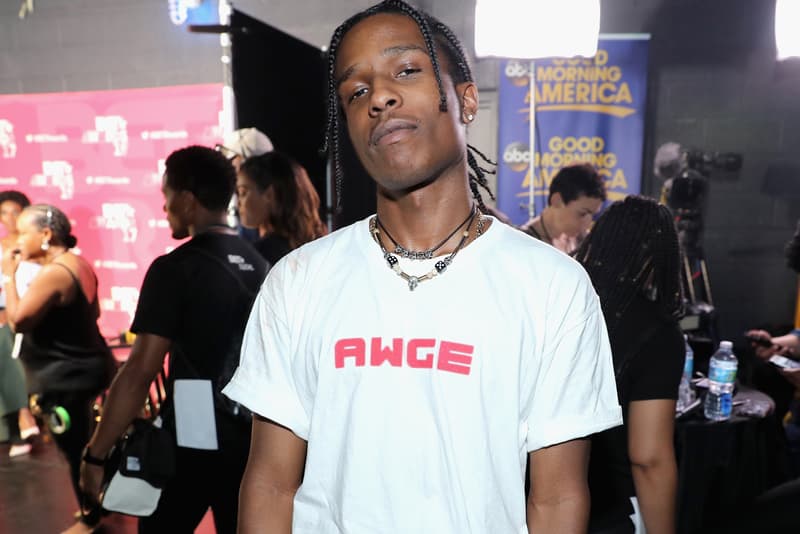 Hot off the heels of his Rocky and Tyler Tour, A$AP Rocky sat down with Thrasher for an in-depth interview discussing a few of his recent and upcoming projects. In the conversation, the Harlem-bred rapper reveals that he's finishing up Cozy Tape, which was an album A$AP Yams was working on before he passed away. He also opens up about his thoughts on acting, working in London, and how he really feels about Erykah Badu. Below are a few excerpts from the interview:
Elaborate a little bit on what the Cozy Tape is for people that wouldn't know.
The Cozy Tape is A$AP Yams album that he started to work on right before he died. And it features a ton of people. I would say it's more of like a mix tape.
Talk to me a little bit about why you've been spending time and working in London.
I guess it's really the energy. I feel like with London, it's nostalgic. It reminds me of New York as far as the architecture and the scenery and how it looks. But it's different because it's like being at that home with more space and I would say more me time, you know?
Talk to me a little bit about Thrasher. I feel like you've kind of been hanging with us since the beginning.
I've been fucking with Thrasher. You got me fucked up. Nah, I'm fuckin with you. What I like about Thrasher is just that y'all still kept your respect in the skating community. Certain times motherfuckers become OG and then just go corporate and it's just, like, alright, they're OG so let them rock. You know what I'm saying. They go mainstream after they become OG. Some people might say that about Eminem right now, that his music is more pop, but that nigga still rap. You get him to step in the booth in the studio and he'll be on it. And Thrasher niggas still with the shit. You go to a Thrasher show, you go to any convention and a fight might break out. Bitches are sucking dick. That's the lifestyle. You feel what I'm saying? That's what it's all about.

If you could work with one of these people who would it be: Badu or Hill?
Ah, man. Damn, bro. How you gonna do that? Alright, I would marry Erykah Badu and this is not a joke. And Lauren Hill, she connected to me more as a rapper just because I think she's one of the illest female MCs ever to do it. So yeah, it would probably be Lauren, but I heard she's, like, off her rocker now but really it would have to be her.