Livable Art: Banksy's 'Spy Booth' Officially for Sale
A rare chance to own an original.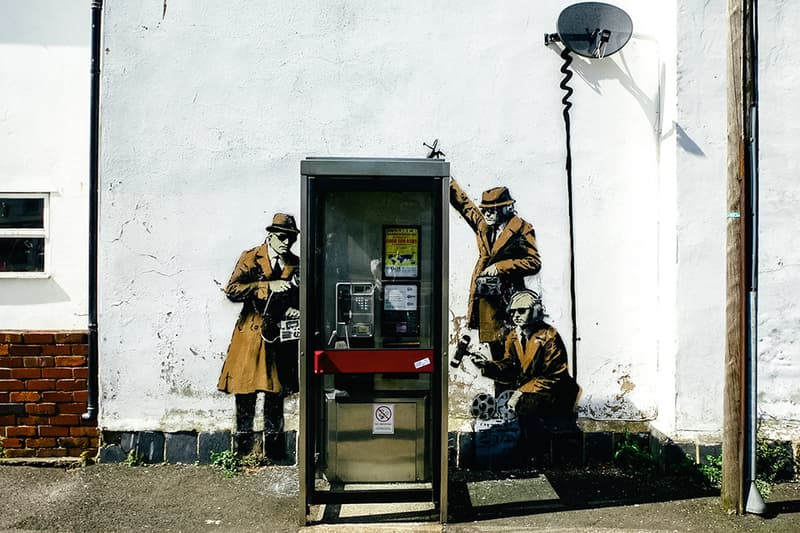 Our previous report on Banksy's Spy Booth confirmed the Grade II property status of the private house upon which the mural resides. Because the artwork can be neither removed nor altered, the house itself was listed for sale. The three-bedroom Victorian set on Fairview Road in Cheltenham is in need of a full restoration but the authentic Banksy artwork found on the gable wall, featuring three spies using recording devices to listen in on conversations in the real-life phone booth, will obviously be the centerpiece of the property. Find out more about owning this $305,000 USD house from PBEA.