Vince Staples Shares His Thoughts on Ghostwriting, Miley Cyrus and More
The West Coast rapper's latest interview.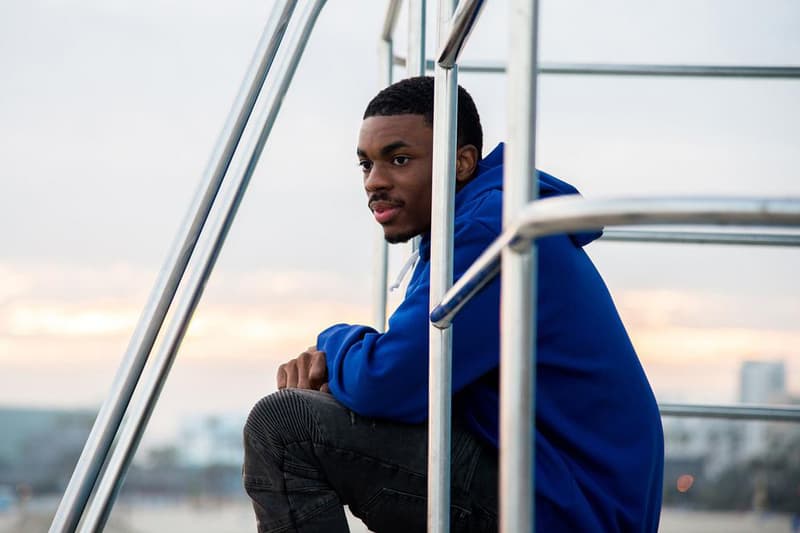 It's a big year for Vince Staples. The 22-year-old Long Beach rapper is currently hailed as "the most exciting man in rap" by Rolling Stone, and his debut studio double album Summertime '06 is already considered one of the year's best hip-hop albums. i-D Magazine caught up with Vince in London recently, who shared his opinions on ghostwriting, Miley Cyrus, the trend he hates the most, and his stance on Apple Music and TIDAL. Vince embarks on tour with A$AP Rocky, Tyler, The Creator and Danny Brown across the U.S. this month. Read excerpts from the interview below or head over to i-D to read the full article.
Do you think ghostwriting matters?
I know who doesn't write their songs… so I don't care. What did Michael Jackson write again? Tell me that and I'll tell you if it matters. Do we know the splits on the Elvis record? Do we know the splits on a Frank Sinatra record? Stop acting like the world gives a fuck about a rapper. Become something bigger than yourself.

What is the lyric you're most proud of?
My manager's favourite is: "A penny saved is a penny earned / So I'll be stacking up this copper as the city burn." Lot of people don't know there history of the crashes of copper, silver and gold. I got grades in history. My precious metal game is immaculate.

You don't drink or smoke.
To me, I've seen drunk people and I've seen high people and they annoy me. Can you imagine me high or drunk? It wouldn't be very suitable. My Dad was a dopehead so I'm good on that stuff. I had to get over-familiar with having seizures. I used to be on the sodas. Now I just drink Sprite, which is different. Sprite is a flavoured beverage of the people.

What trend needs to stop?
Hip-hop chains need to go, bro. Why are you spending $10,000, $5,000, $1,000…? I don't even like watches but go get a Rolex! I'm going to start doing inventory: you have to have more bibles than Jesus pieces.

What's on your bucket list?
Make a couple of albums. Get a real job. Get in some movies. Just not have to rap. The best rappers are the ones who don't have to rap anymore. If we're talking skill-wise, Andre 3000 is the best rapper of all time — and he doesn't rap. And his house looks very nice. We saw him do a documentary and he has a gold couch. He had on a seersucker shirt.

Miley vs. Taylor, who would win?
Taylor would whup her ass. Taylor got reach! Taylor's like 6" 3. I don't fuck with Miley Cyrus. I don't like what Miley Cyrus said about Kendrick Lamar. She needs to say sorry. It was very salty. Hasn't she got some Disney money to spend? She should be very happy. I think she confused him with someone else.

She said, "Kendrick Lamar sings about LSD and he's cool…"
She didn't know who she was talking about. Kendrick Lamar doesn't have a song about LSD – that's A$AP Rocky. So is it either you don't know what you're talking about or is it all black people look alike? Either one is fine with me but shut the fuck up Miley Cyrus. I love Taylor Swift because she got a little bit of my publishing back with that whole Apple Music thing she did. Anyone who has a problem with Taylor Swift, I'm supporting her because I'm trying to buy a home right now.

Where do you stand on Tidal?
I got Apple Music but I appreciate Tidal – let everyone get involved. You don't see the bottled water companies taking shots at each other. No-one's on Twitter saying, "Fuck Dasani they trying to do what Arrowhead did!" Dude, let 'em live. Whoever has more FKA Twigs is my favorite streaming service.

What's your vision of the future?
Hopefully none of those hoverboard things. It's not a hoverboard because it doesn't "hover". I want lower mortgage rates (for "in the future" being "in the next six months"). But hopefully we'll get rid of this cancer stuff, get some treatment for autism, things that matter in the world.