Renault's "Alaskan" Pickup Truck
For business and leisure, as well as for everyday motoring.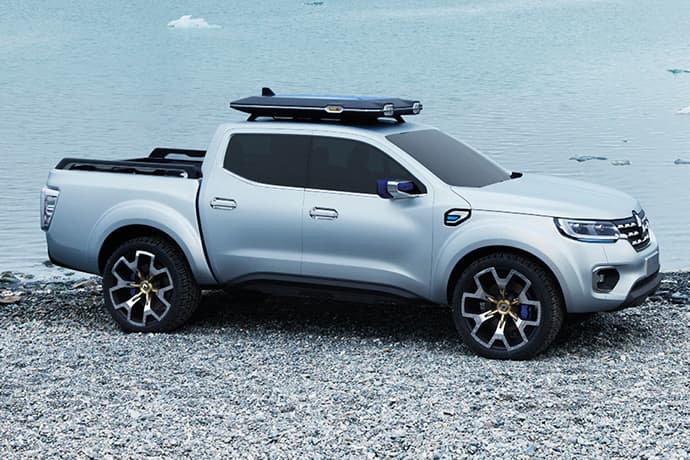 1 of 4
2 of 4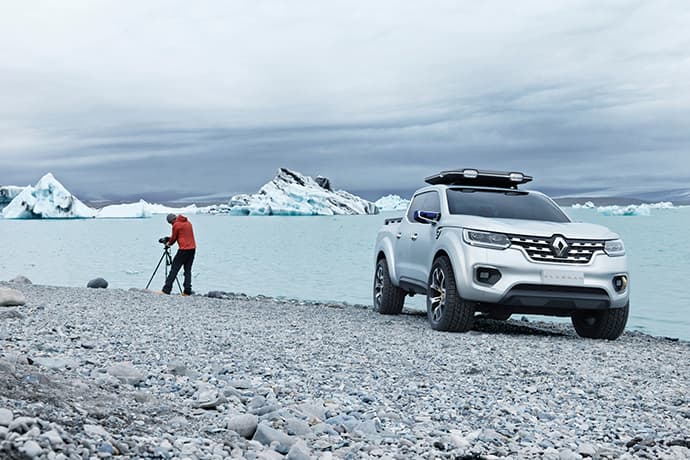 3 of 4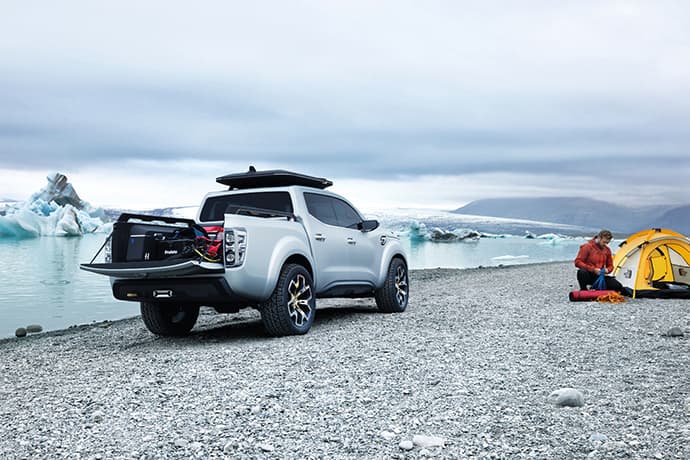 4 of 4
Renault's concept for the Alaskan has managed to capture car-enthusiats attention, because it's not everyday that a French company makes a pickup truck. The double-cab unit sits in front of a decent-sized bed that has the ability to carry 2,200 pounds. The car is also elevated which gives the impression that it will be capable of off-roading. The truck has a twin-turbo, four-cylinder diesel engine that allows for best-in-class fuel economy. The aesthetics of the vehicle are both bold and tough, an uncommon approach to a French-designed automotive, with a focus on making the vehicle appeal to those who intend on using it for work as well as everyday on-road travel.