Essentials: Matthew Fine of Shiekh Shoes
The President of the West Coast footwear retailer shares his daily must-have items.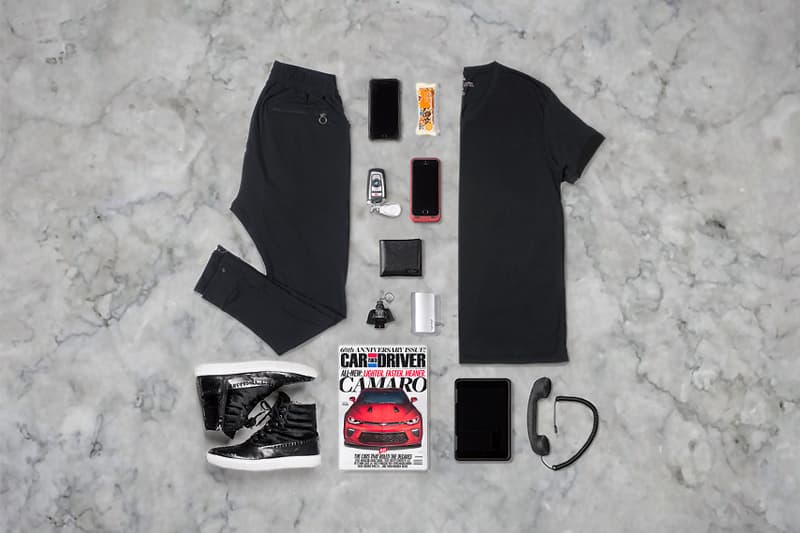 Shiekh Shoes was founded in California in 1991, and today, its breadth extends across America with almost 140 store locations, each carrying familiar footwear brands such as adidas, Converse, FILA and Onitsuka Tiger. The latest installment of Essentials features Shiekh Shoes President and self-proclaimed sneaker fanatic Matthew Fine, whose resume includes over 12 years with Nike, a tenure that's garnered him valuable experience in the footwear industry.
A fervent passion for nice cars keeps Fine up-to-date in automotive news with the latest issue of his favorite publication (and a longtime family favorite), Car and Driver magazine. The publication stays on-hand almost as often as the keys to his black BMW M6 Gran Coupe. Fine also likes to stay connected wherever he goes, by constantly bringing around his trusty iPhone 6 Plus, iPad mini, iPhone 5s, and a Native Union POP Phone — a contemporary landline that boasts amazing sound quality. A MyCharge portable charger and mophie phone charging case keep his electronics ready to go. In terms of style, the very detail-oriented Fine is drawn to simple and comfortable designs, usually relying on his trusty pair of sweatpants that he made himself with specially-engineered pockets. And what does the president of one of the largest footwear retailers have on his feet? Aside from always having his favorite pairs of Nikes and Jordans around, Fine keeps himself cozy with a pair of simple, black Alexander McQueen kicks with clean white soles.