Uncovering the Very First Air Jordan 1 Sample Worn by Michael Jordan
Is this sneaker artifact the first-ever Air Jordan model?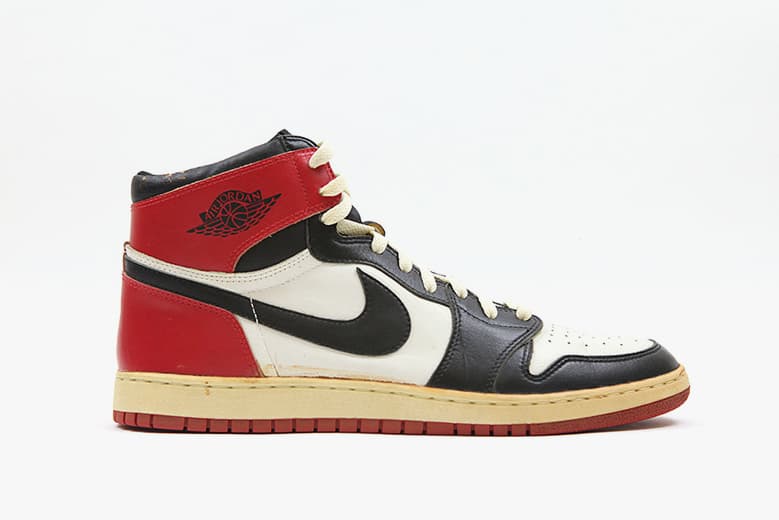 1 of 6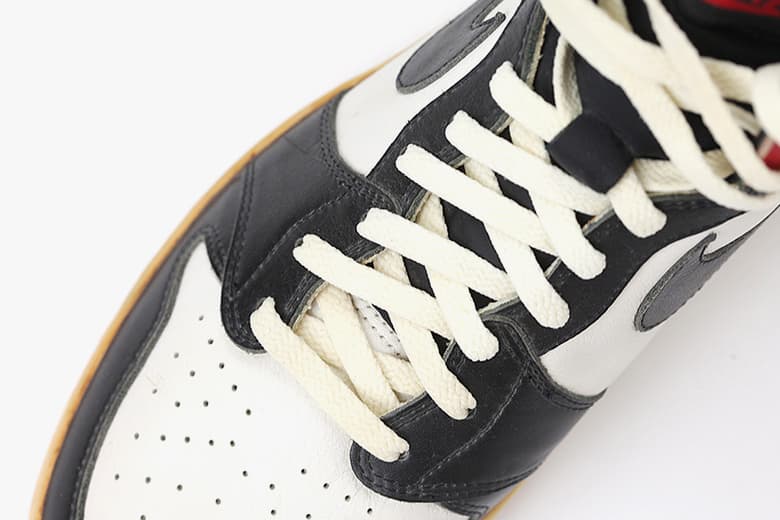 2 of 6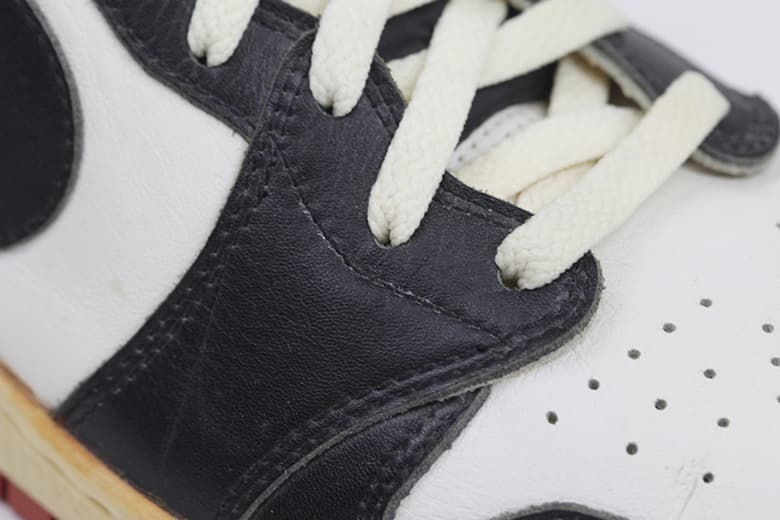 3 of 6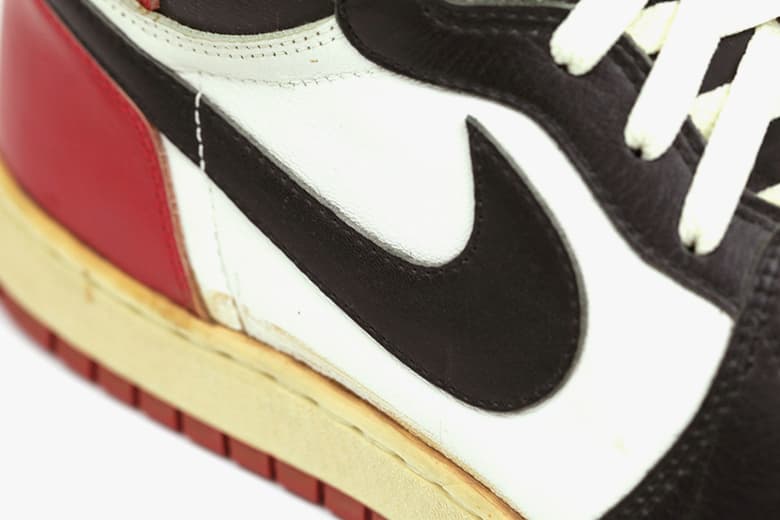 4 of 6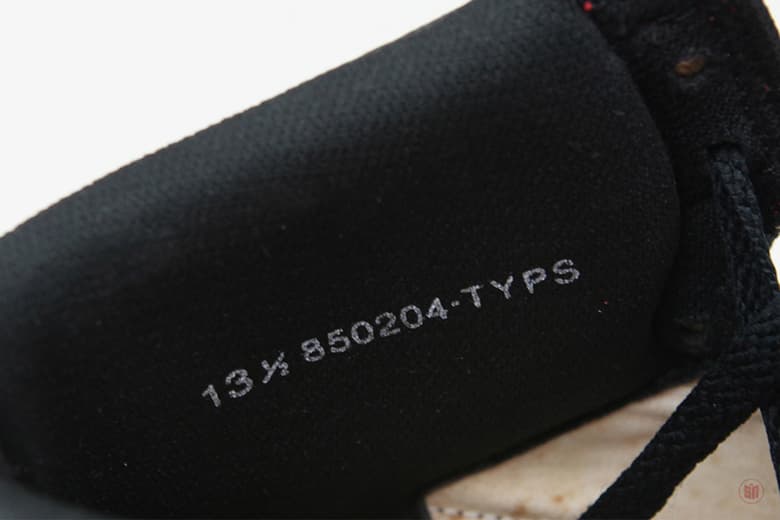 5 of 6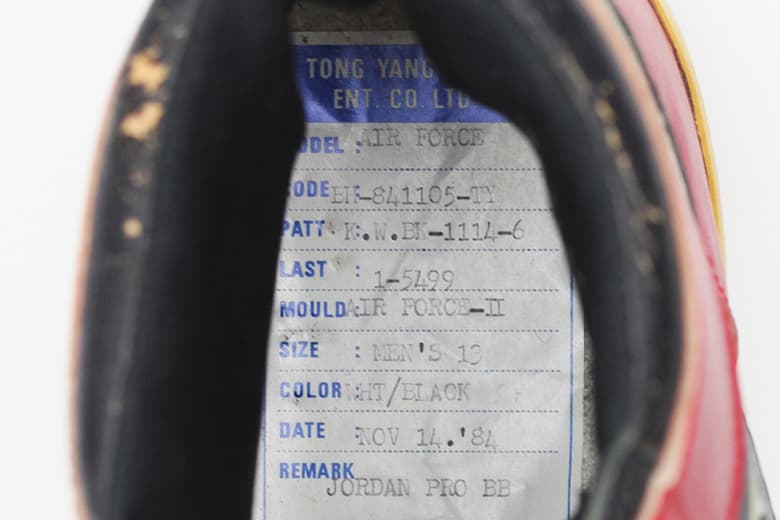 6 of 6
Without saying too much, the Air Jordan 1 with it ushered in a golden era of performance footwear and established a legacy that has yet to be triumphed. As with any legacy, it's important to acknowledge and preserve artifacts as they uncover themselves; one can't predict the future without knowing the past. With this in mind, we may have found an important clue on the history of the Air Jordan 1 thanks to one Kris Arnold, who has just uncovered a sample edition of Michael Jordan's first-ever Nike signature silhouette from November of 1984. Looking closely at the sneaker, subtleties here include the original project name – "Jordan Pro BB" – on the interior size tag; a cropped toe box; missing loop hole below the ankle, and uniquely shaped Swoosh. What's more, the right and left shoes are sized 13.5 and 13 respectively, which is indicative of Jordan's uniquely-sized feet. Take a gander at history with the above pair and be sure to leave thoughts below – how much are these one-offs worth culturally and numbers-wise?