Samsung Galaxy Note 5
Samsung's phablet gets a redesign.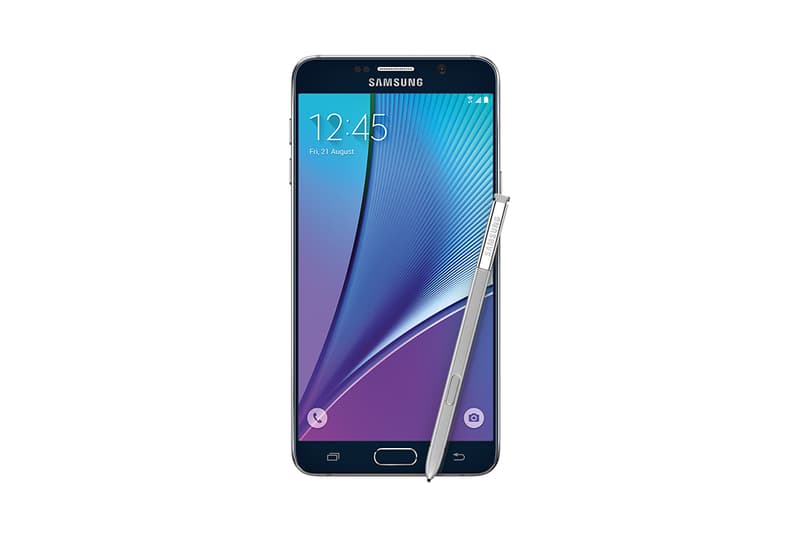 Today Samsung officially announced the next entry into its line of flagship Note phablets, the Galaxy Note 5. Combining elements of the Galaxy S6 and Note 4, the new Note 5 boasts a 5.7-inch Quad HD Super AMOLED display along with a 16MP rear-facing camera, 5MP front-facing wide-angle camera, 4GB of RAM, either 32 or 64GB of on-board storage, and the S6's octa-core Samsung Exynos processor. The phablet also features a 3,000mAh battery and both wireless and quick charging capabilities, not to mention upgraded materials in the form of the S6's metal frame and glass front. Finally, Samsung's S Pen returns — stored in a slot at the lower right-hand-side of the phone — to be used in conjunction with Android 5.1 Lollipop and the proprietary TouchWiz interface.
The Galaxy Note 5 is due out August 21 and can be pre-ordered now via Samsung's web store.