This Floating Hotel Takes You Through the Amazon River
A new meaning for luxury cruises.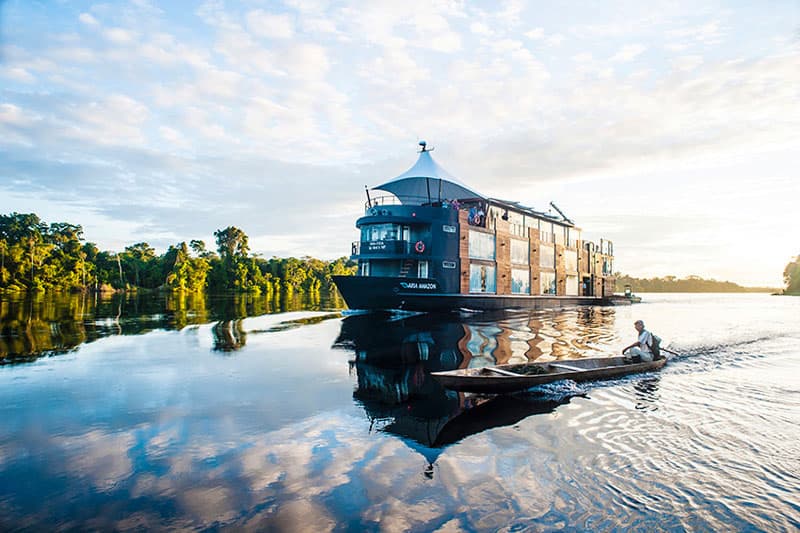 1 of 5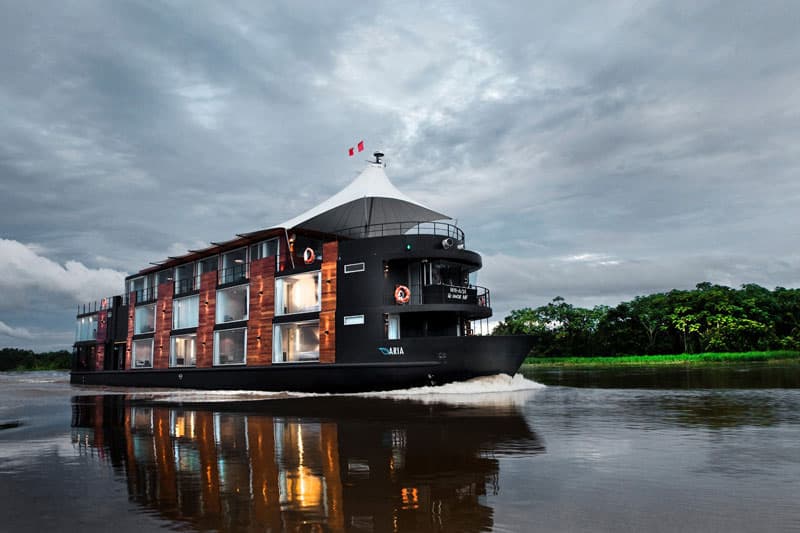 2 of 5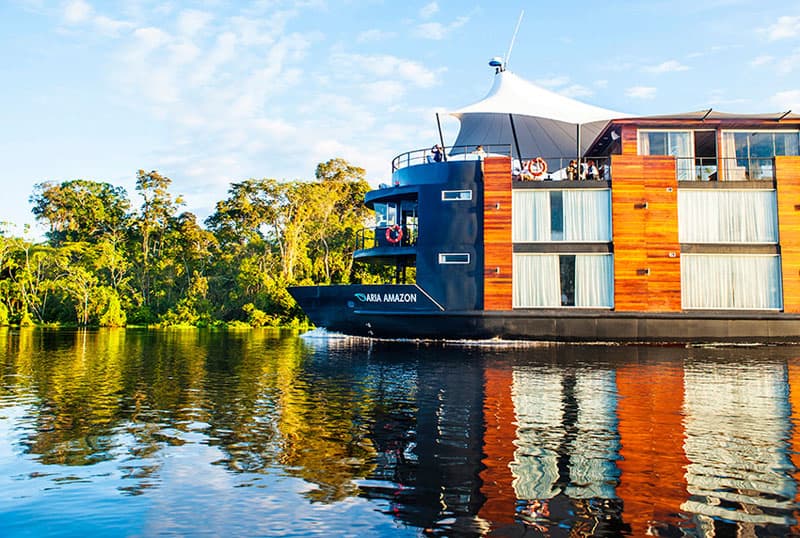 3 of 5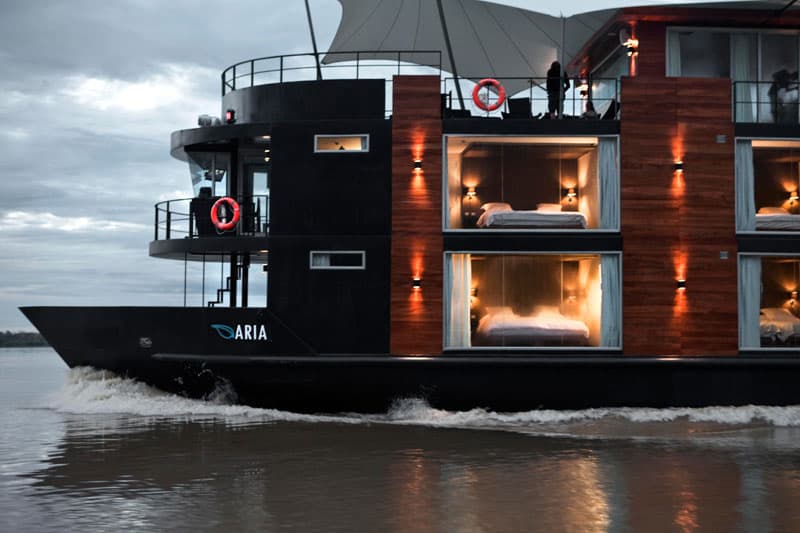 4 of 5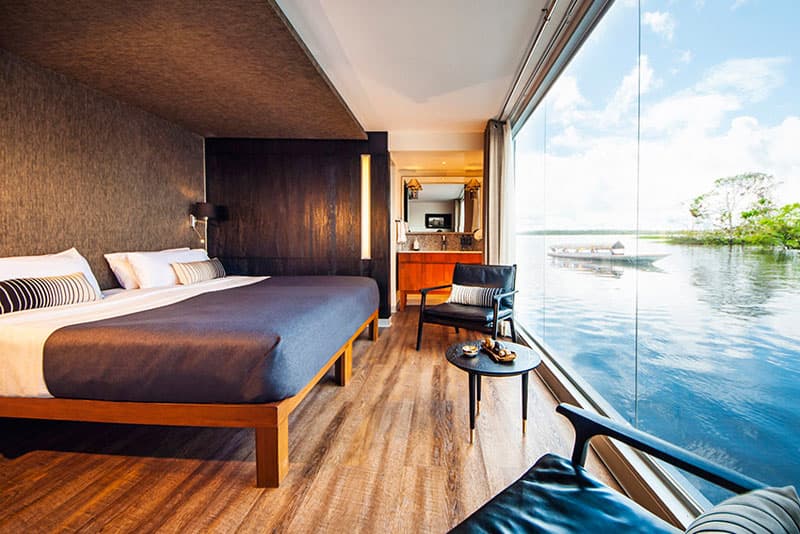 5 of 5
Aqua Expeditions teamed up with Peruvian architect Jordi Puig to design the Aria Amazon, a 5-star river cruise ship that definitely deserves the high accolade. The stunning vessel embarks from Iquitos, Peru, and includes 16 cabins that feature floor-to-ceiling windows, offering a stunning view of the Amazon River. With a bar, lounge, jacuzzi, exercise room and dining room, guests are treated to the ultimate relaxing experience. Cruises go from 3, 4 or 7 nights, and you can read more about it or book a trip here.