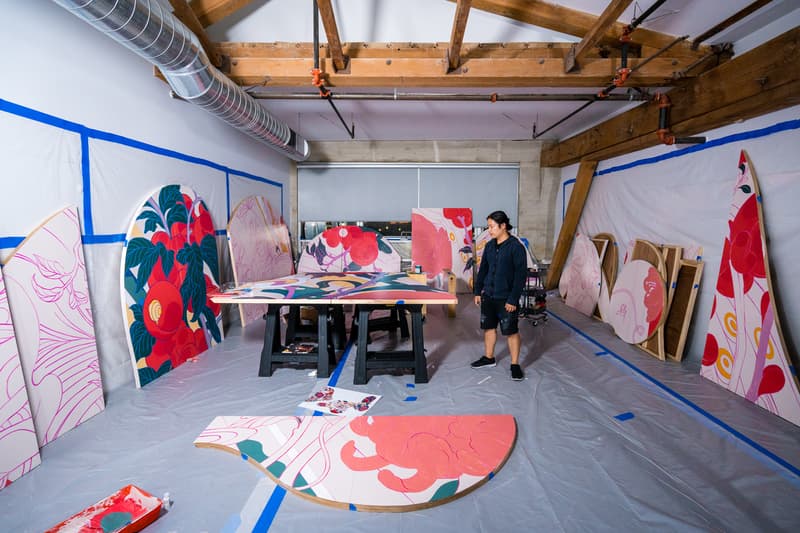 James Jean Teases Upcoming Project for Momofuku
The revered painter has been commissioned by friend and chef David Chang.
---
A favorite around these parts for his unpretentious, meticulously-worked paintings – many of which are inflected with twangs of Eastern tattoo heritage – here James Jean looks to extend an already prolific year by teaming up with David Chang. Jean and Chang have been noted as contemporaries and friends, which makes this commissioning for the latter's Momofuku enterprise all the more special. The word 'momofuku' roughly translates to "lucky peach," which sheds some light onto the nature of Jean's focus here. The works look to be split across a series of large panels, which could also be refer to each of Momofuku's 12 locations worldwide. Savor a peek of this dope collaboration above and stay tuned for a look at the final product.