An Avatar-Themed "Pandora" Park Is Set to Open at Disney World in 2017
Complete with a Banshee ride that is so advanced, you'll literally feel like you're flying.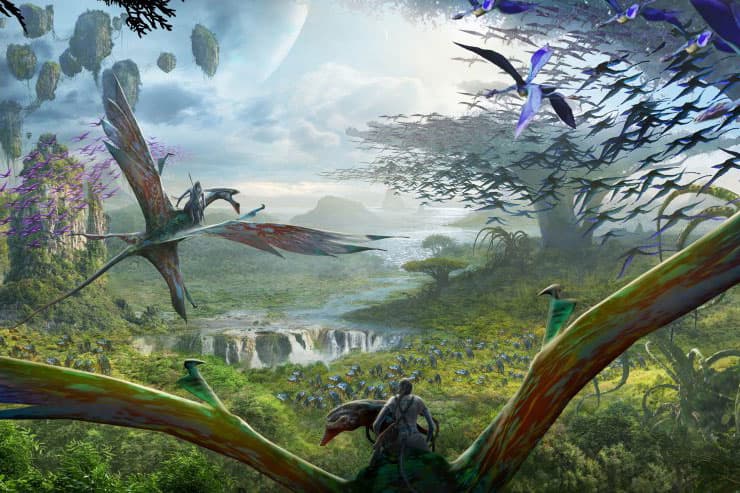 Disney gave fans various updates regarding some of the upcoming expansions at Disneyland and Disney World this past weekend during its D23 event. News about 'Star Wars Land," its largest single-themed land expansion ever, stole the headlines, but there was definitely a lot more to talk about. Among the major announcements were the opening of the "Pandora" park, an Avatar-themed park which will take over the "Animal Kingdom" section in Orlando's Disney World. According to reports by Business Insider, the new section will include floating mountains and a bioluminescent forest that will light up in blue, green and purple hues during the evening, while a an "Avatar Flight of the Passage" attraction will let visitors take flight on Banshees, an aerial-predator that is native to Pandora. Are you more excited for the "Star Wars Land" or the "Pandora" park?  Let us know in the comments below.