Disneyland to Build 'Star Wars' and Marvel Theme Parks
Star Wars Land and Marvel Land will be coming soon to the amusement park's California location.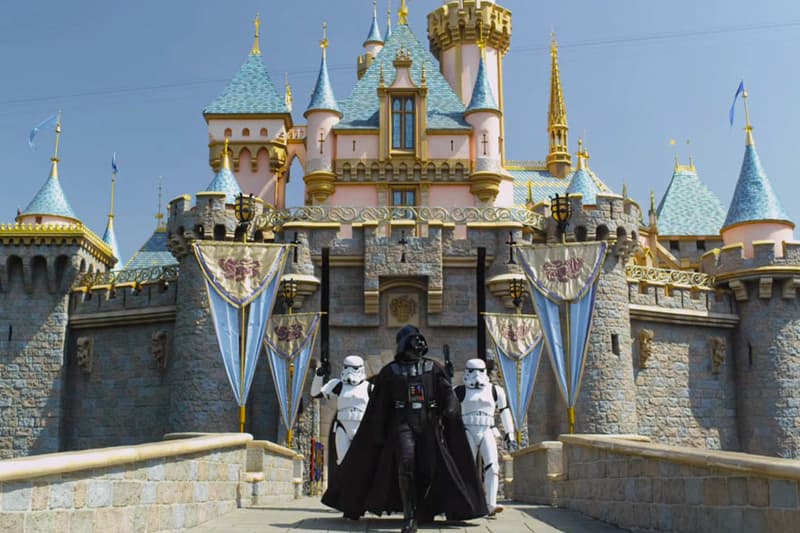 Highly-anticipated movies have been in the works ever since Disney bought Lucasfilm for $4 billion USD in 2012 and Marvel Entertainment for $4 billion USD in 2009. Now, the famous entertainment conglomerate hopes to include in its beloved Disneyland parks two new themed lands fashioned after the Star Wars and Marvel universes. Screen Crush reports rumors circulating plans of expansion for Disneyland in Anaheim, California. This makes sense, given its location being the original park, while complications on the East Coast pertain to Universal still owning the theme park rights of Marvel characters.
"Star Wars Land" will be built just north of the park, with rides and shows being kept in a top secret "Imagineering Lab" in Glendale, California and is said to include attractions related to the next three episodes of the space opera franchise. Reports also state the upcoming launch of a temporary "Star Wars Miniland," which will be open to the public at the end of the year.
Marvel Land, on the other hand, will be constructed behind the famous Tower of Terror ride and will feature a new ride system with on-board audio as well as elaborate effects and animatronics. Watch out for more news surrounding the expansion at the upcoming D23 official Disney fan club convention.