Handmade Yeezy Boost 350 for Infants by Picasso Babe
100% cotton Yeezy Boost 350s for your newborn.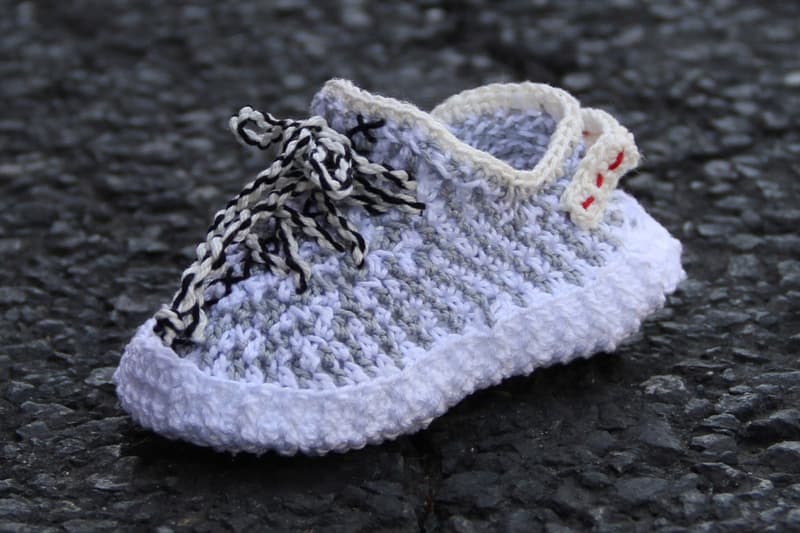 If you're the type that likes to outfit your tykes in limited edition kicks, Picasso Babe has just the thing for you: a custom miniaturized take on the prized Yeezy Boost 350. Made-to-order and crocheted in 100% cotton, the tiny Yeezys are a perfectly faithful reproduction of their coveted adidas brethren and, though they may be too small for North, they'd be right at home on the feet of Kimye's future newborn. Fans can pick these up online now for €70 EUR (approximately $77 USD).