Supreme x Nike SB 2015 Summer GTS
Supreme and Nike SB come together once again.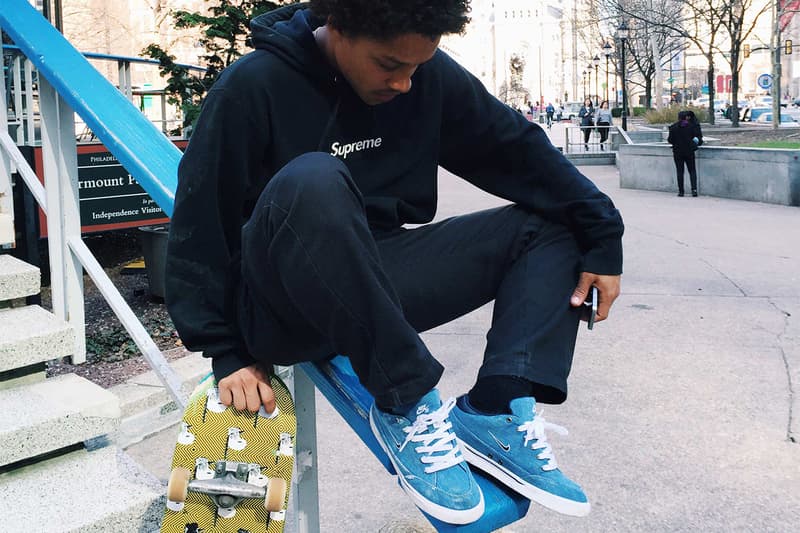 1 of 11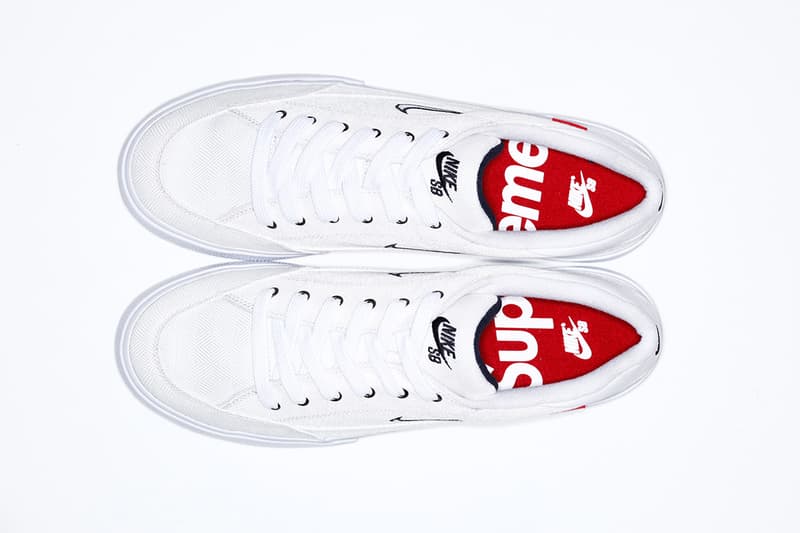 2 of 11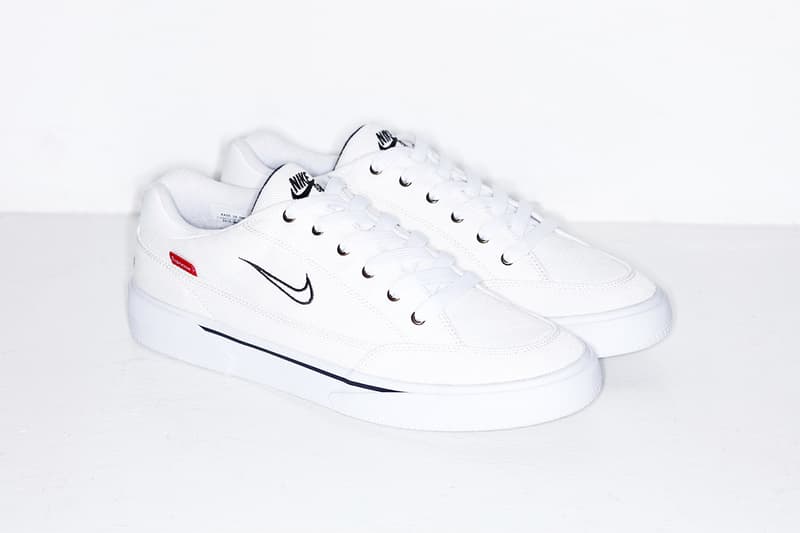 3 of 11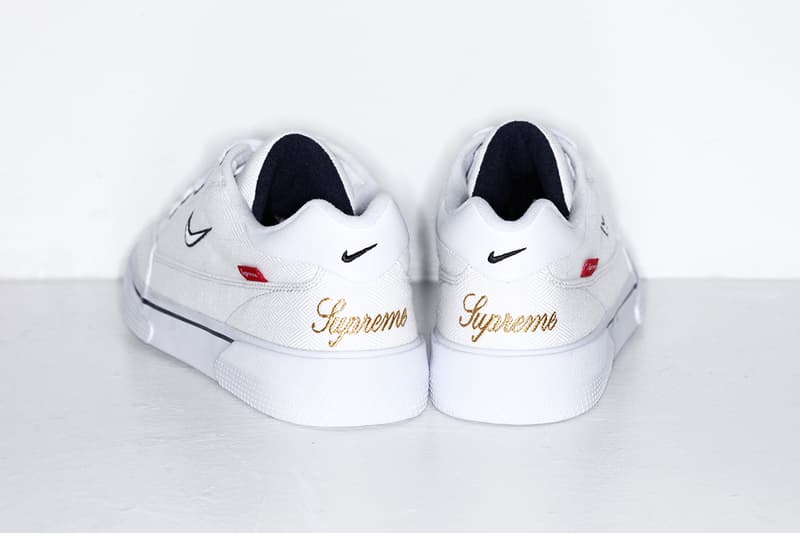 4 of 11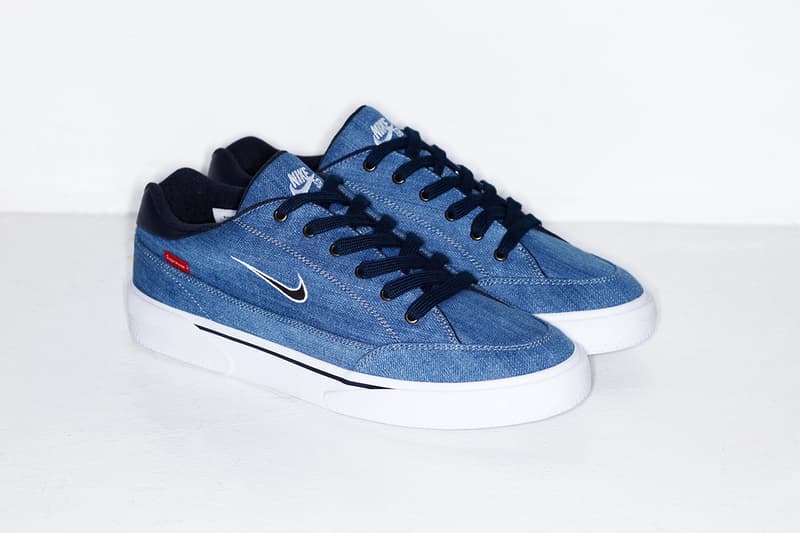 5 of 11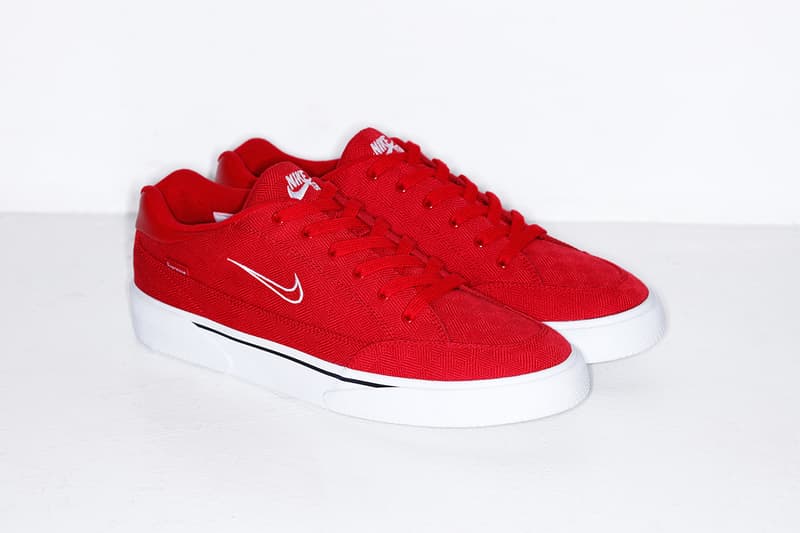 6 of 11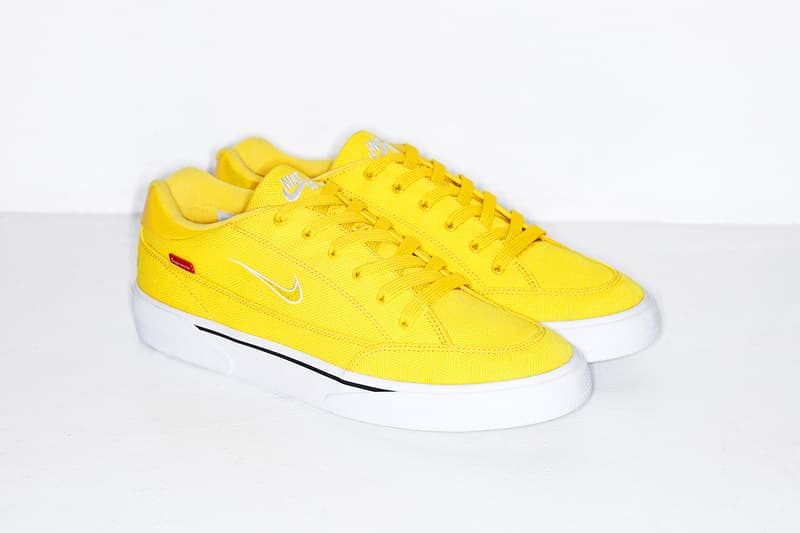 7 of 11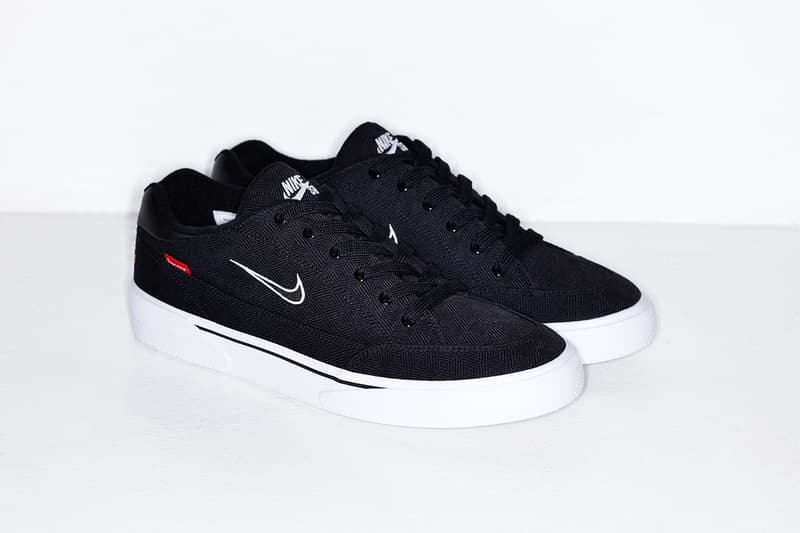 8 of 11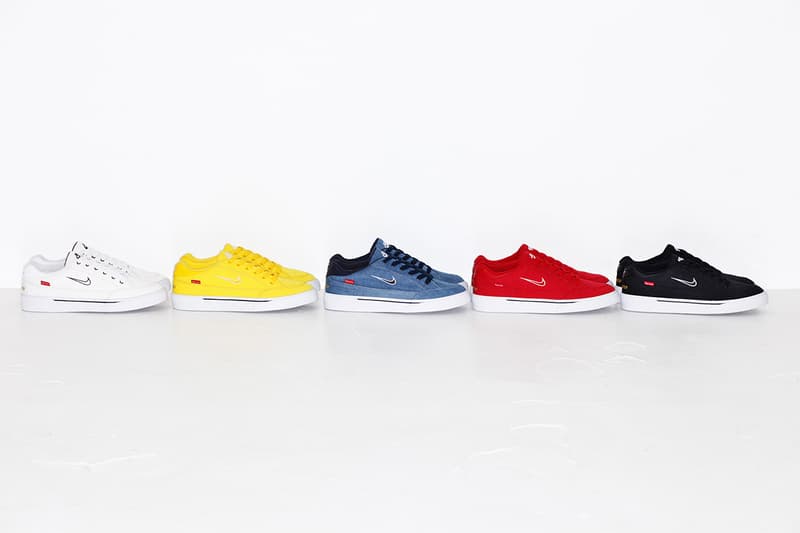 9 of 11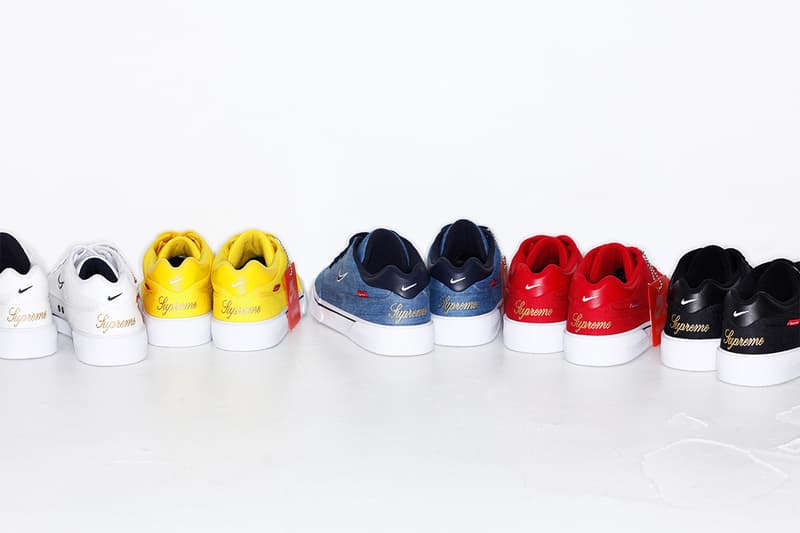 10 of 11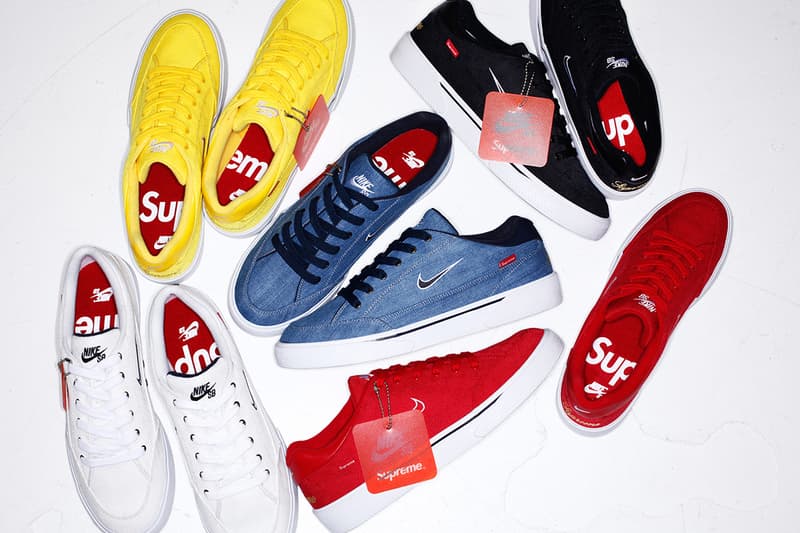 11 of 11
As shown in the previous instalment of Japanese footwear magazine SHOES MASTER Vol. 23, Supreme has worked alongside Nike to produce a new collaborative edition of the iconic GTS. Nike SB GTS, "Great Tennis Shoe," were popular sneakers amongst skateboarders since it was first introduced in 1993. The shoe was originally billed as an 'on' and 'off' court shoe, but by the end of its seven-year run the shoe was delegated to 'off court' use where it was appropriated by skaters such as Guy Mariano, Pepe Martinez and Drake Jones, earning its place in skateboard culture. Supreme has worked with Nike to bring back and reimagine a new version of the GTS. The Nike GTS features a herringbone cotton canvas upper in black, white, yellow, red and also the new denim edition.
Made exclusively for Supreme, the $88 Supreme x Nike GTS is set to hit locations in NY, LA, London and online on July 16, while Japan will see a release on July 18.