Balmain 2016 Spring/Summer Collection
Olivier Rousteing takes us on a trip to the safari.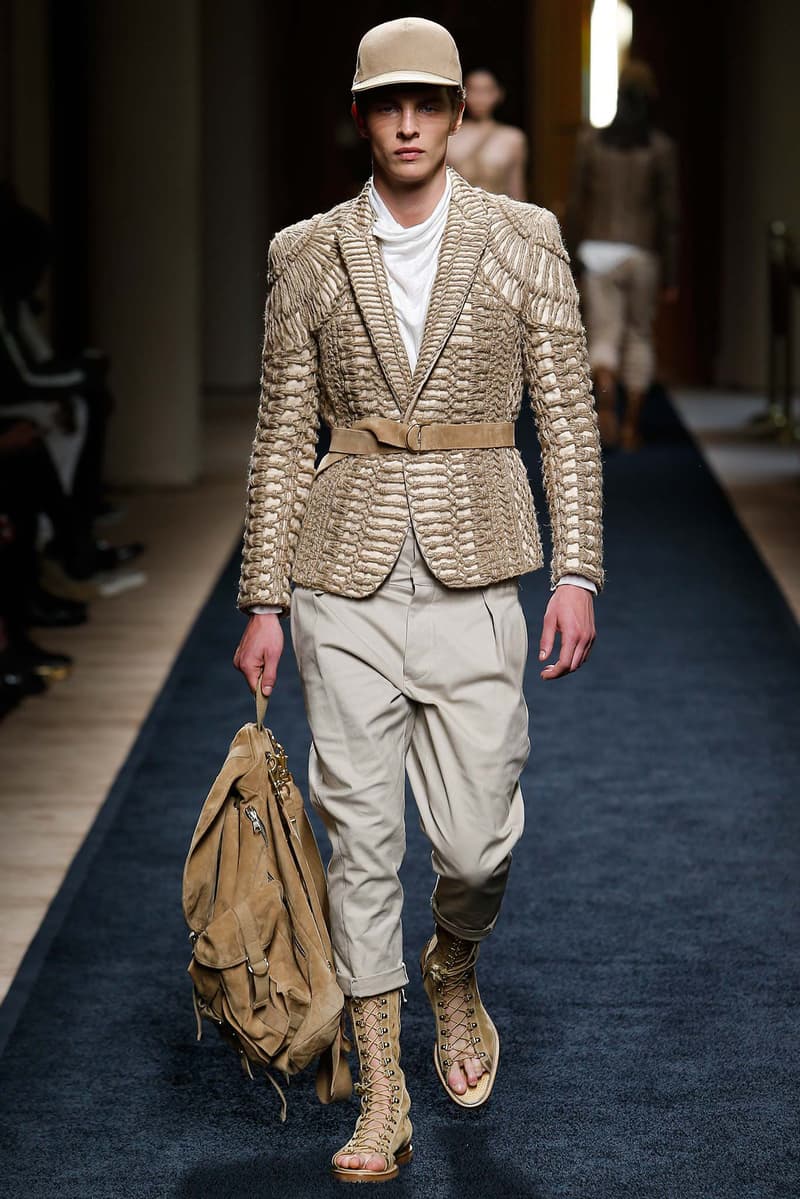 1 of 23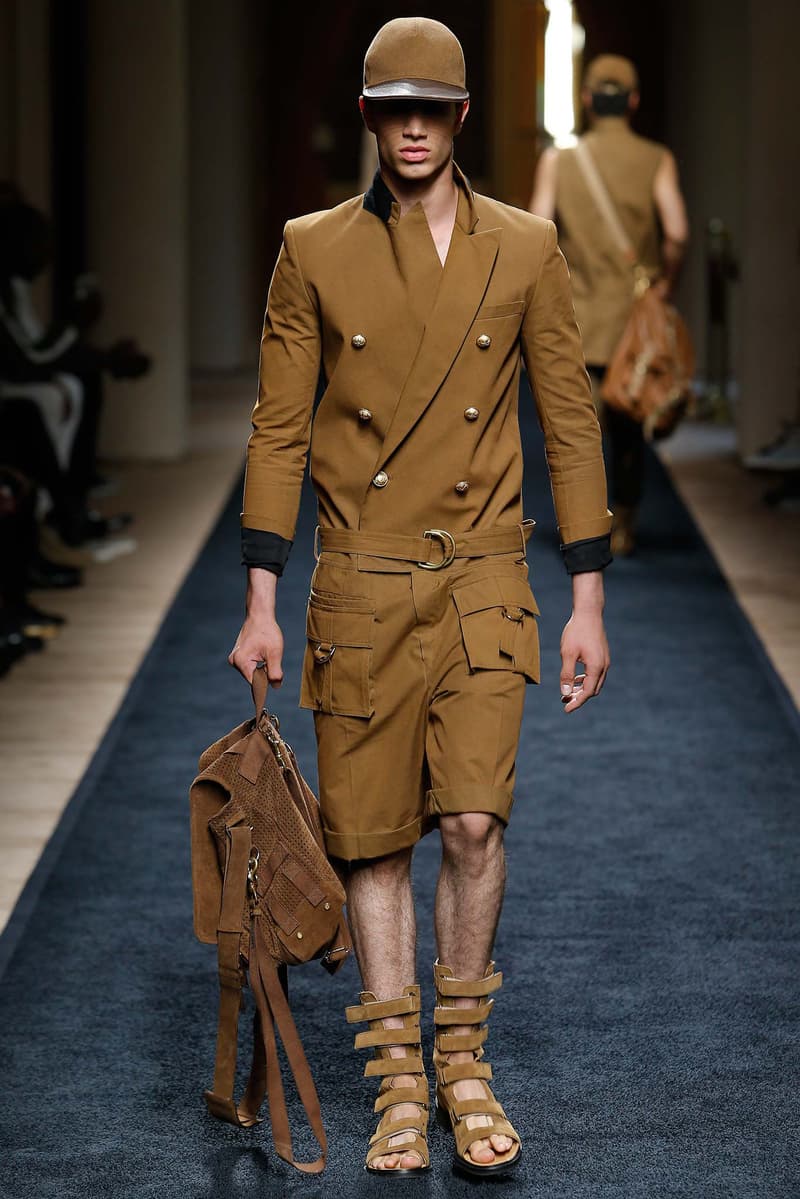 2 of 23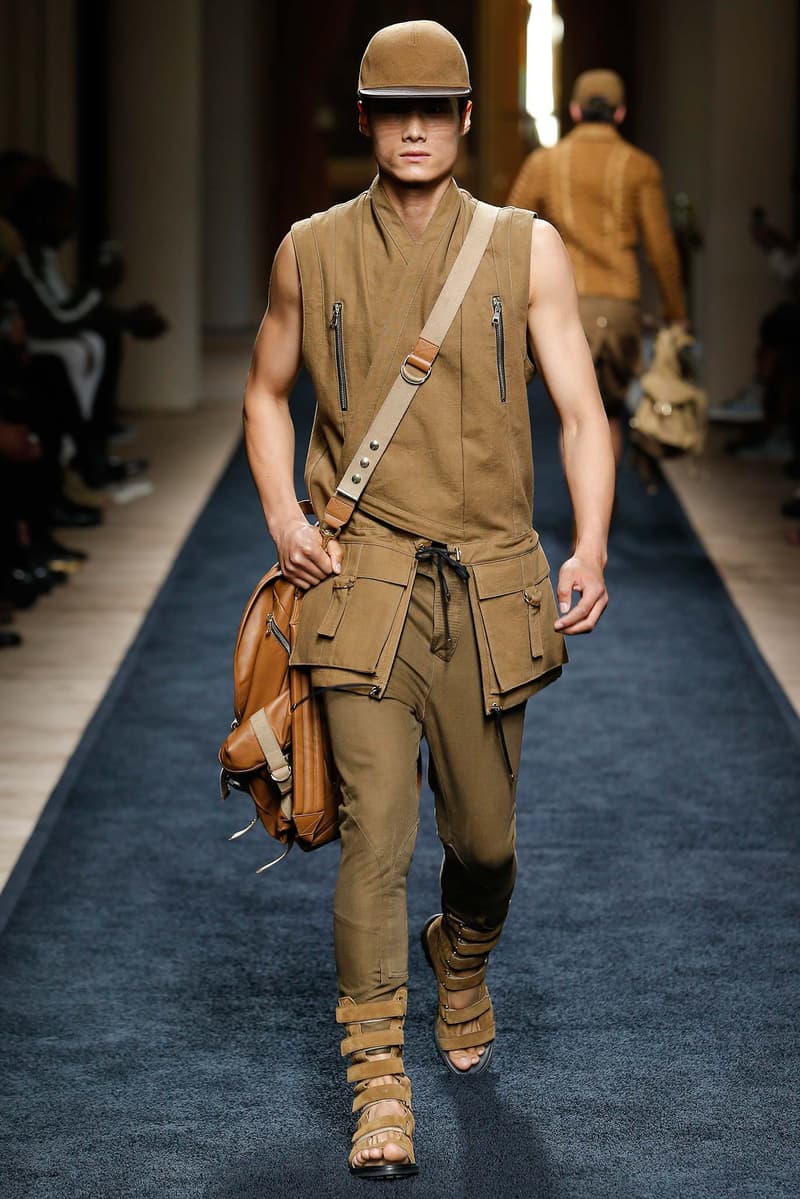 3 of 23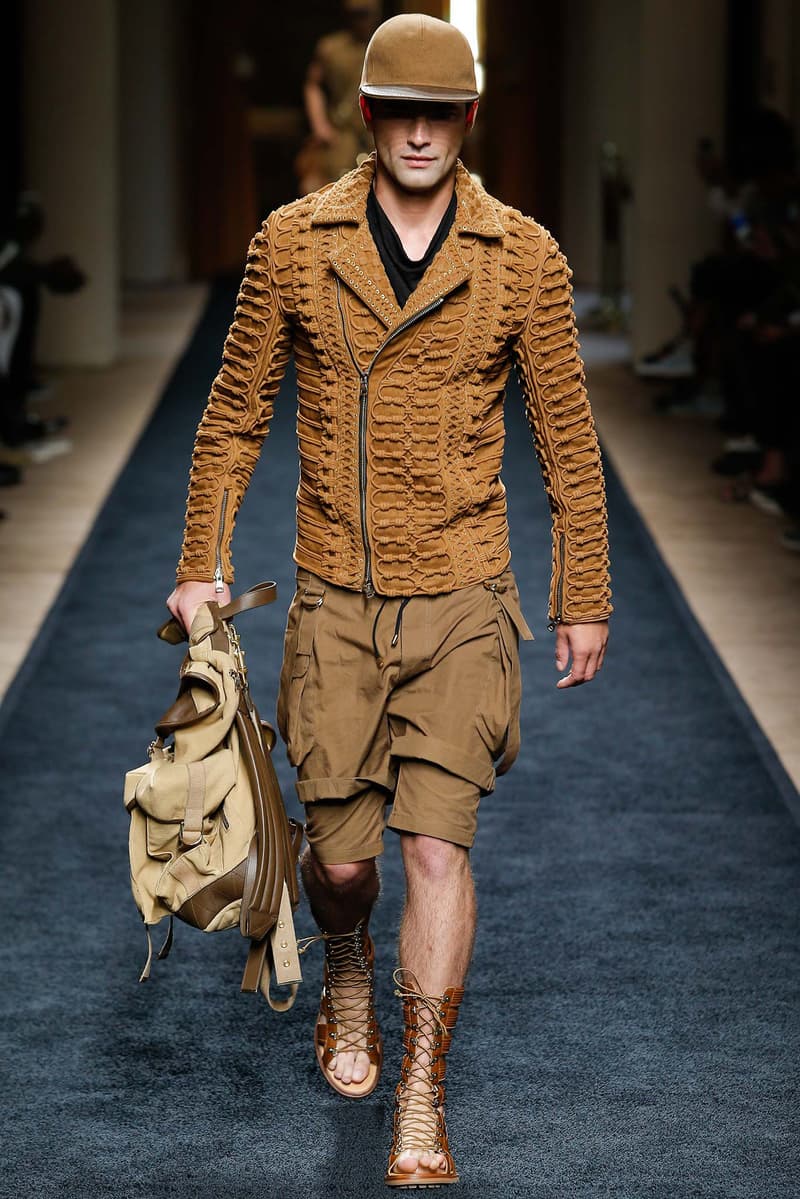 4 of 23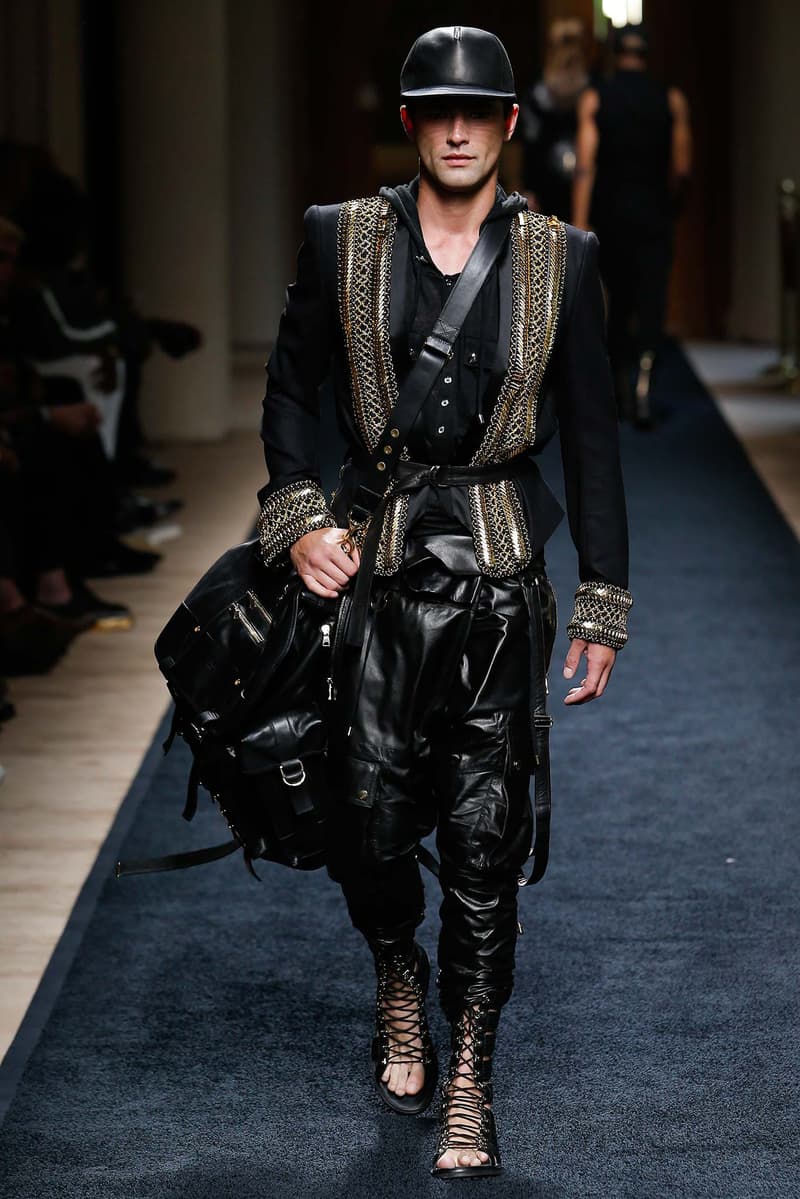 5 of 23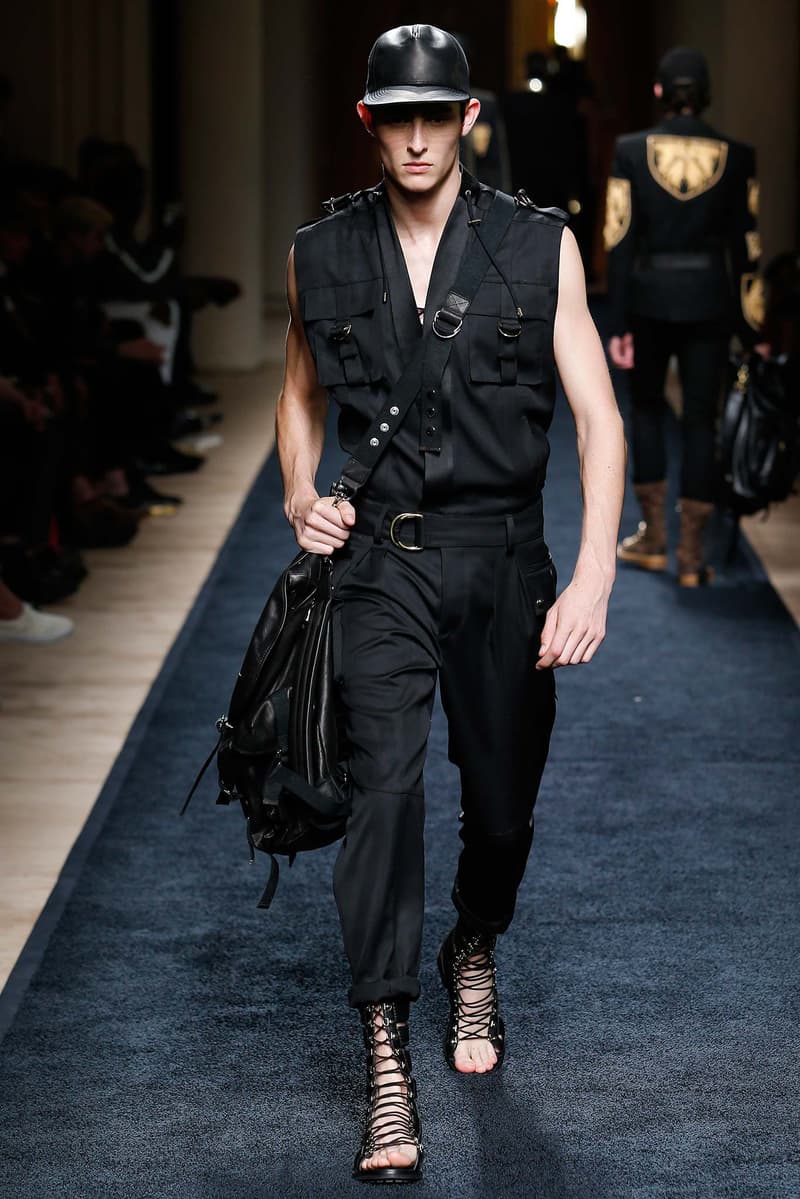 6 of 23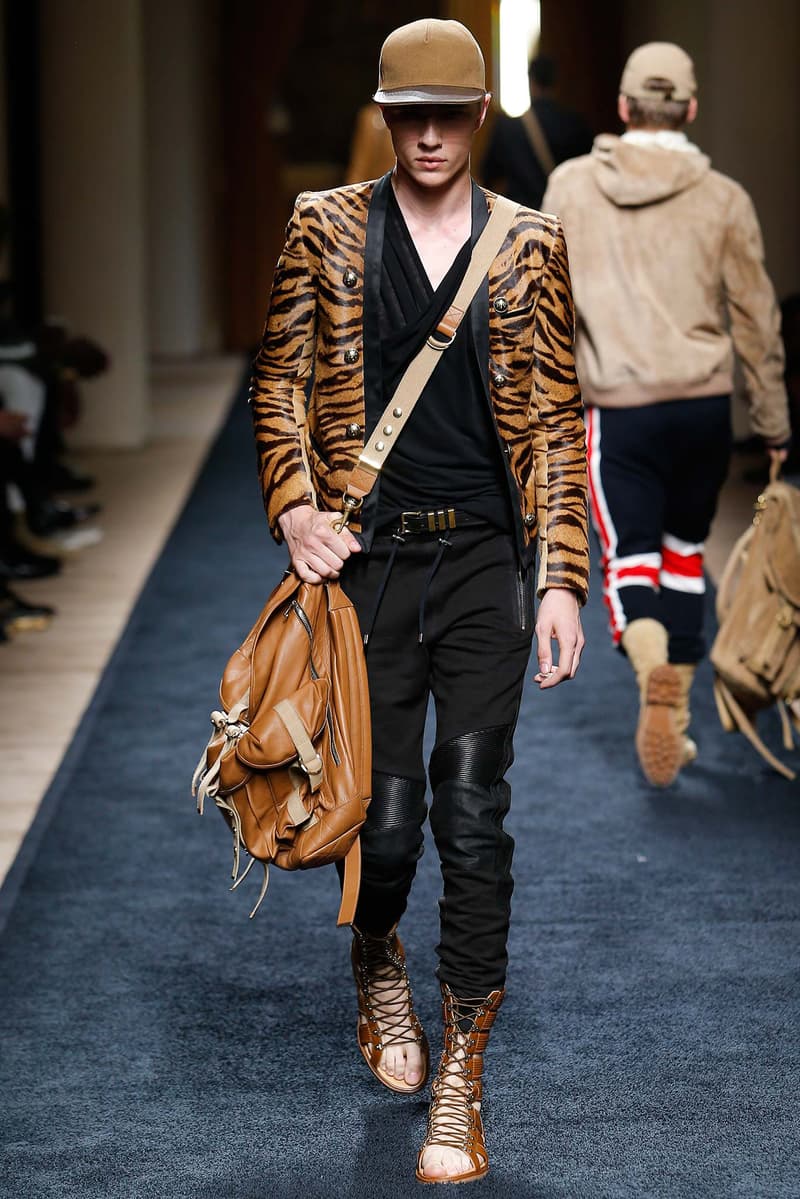 7 of 23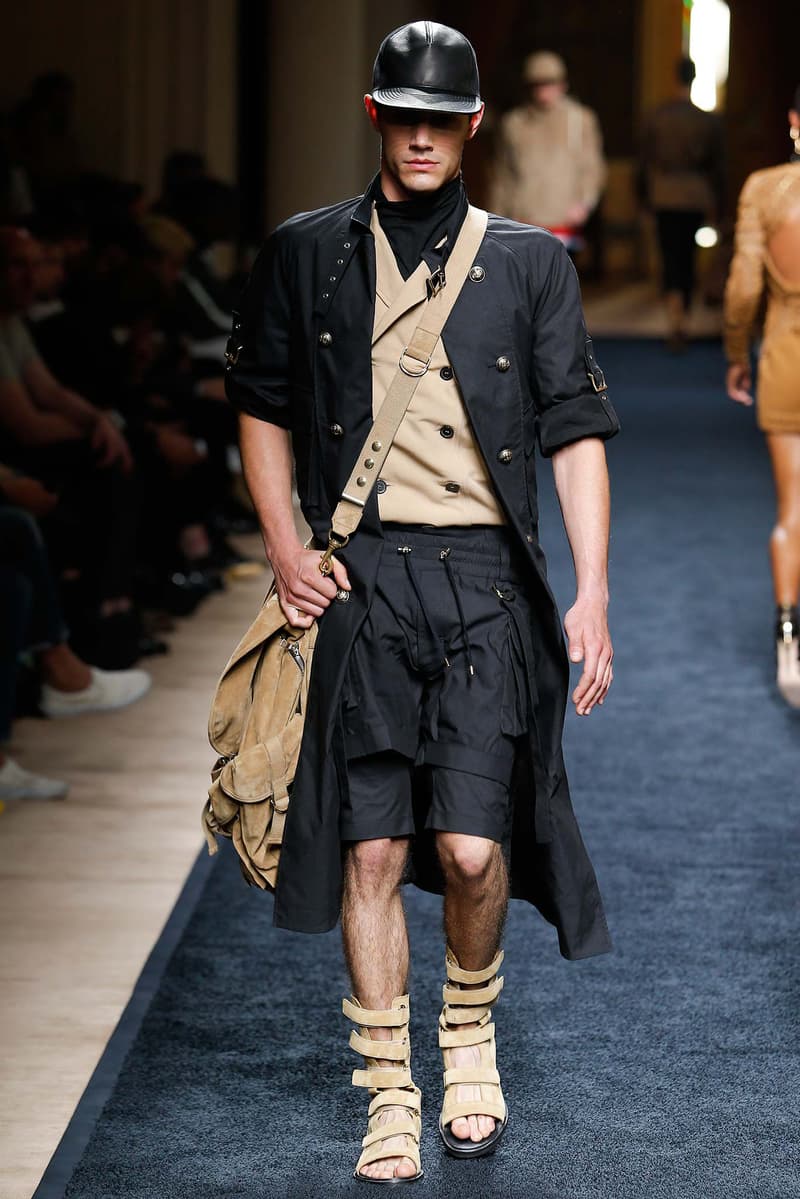 8 of 23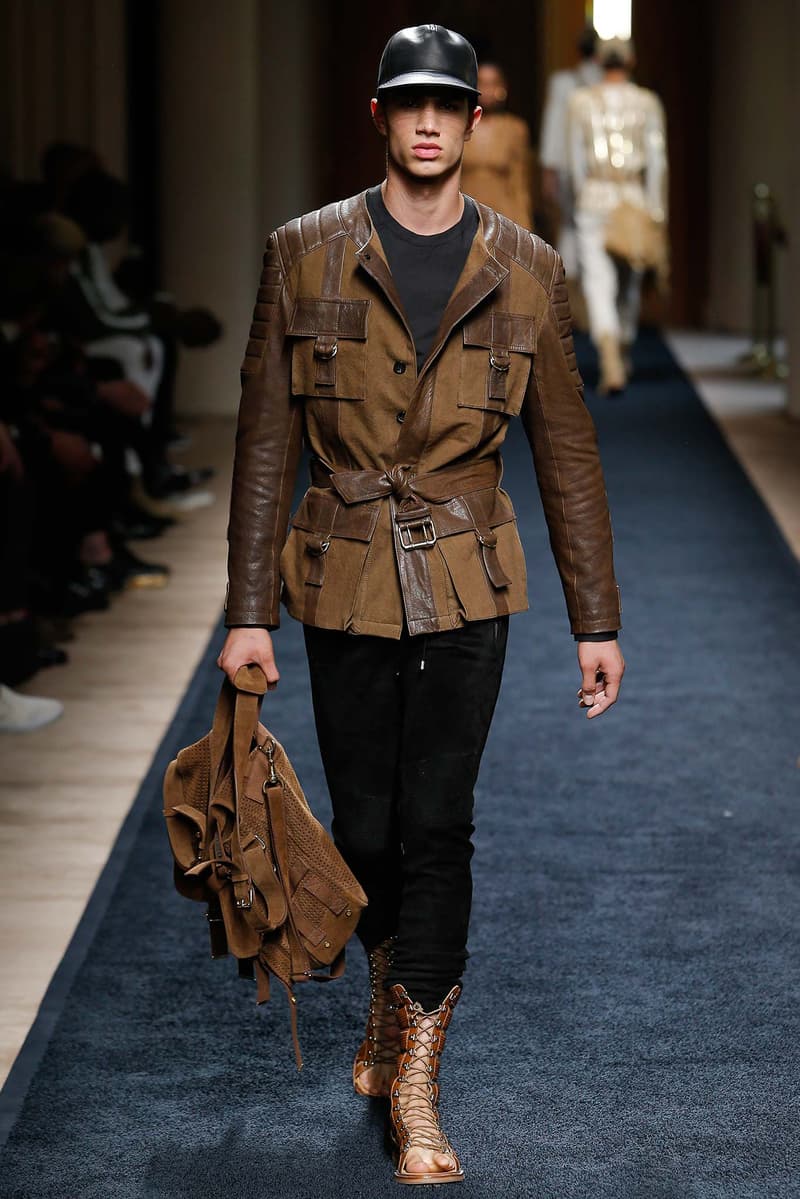 9 of 23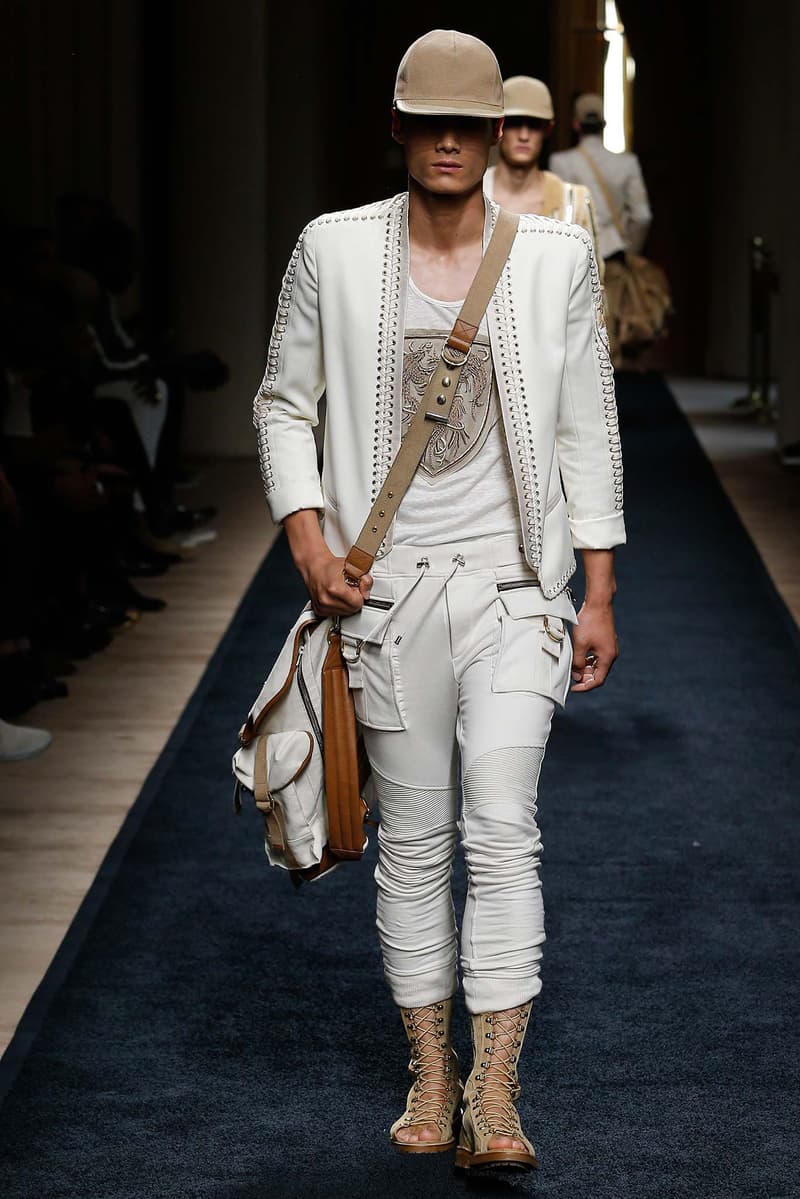 10 of 23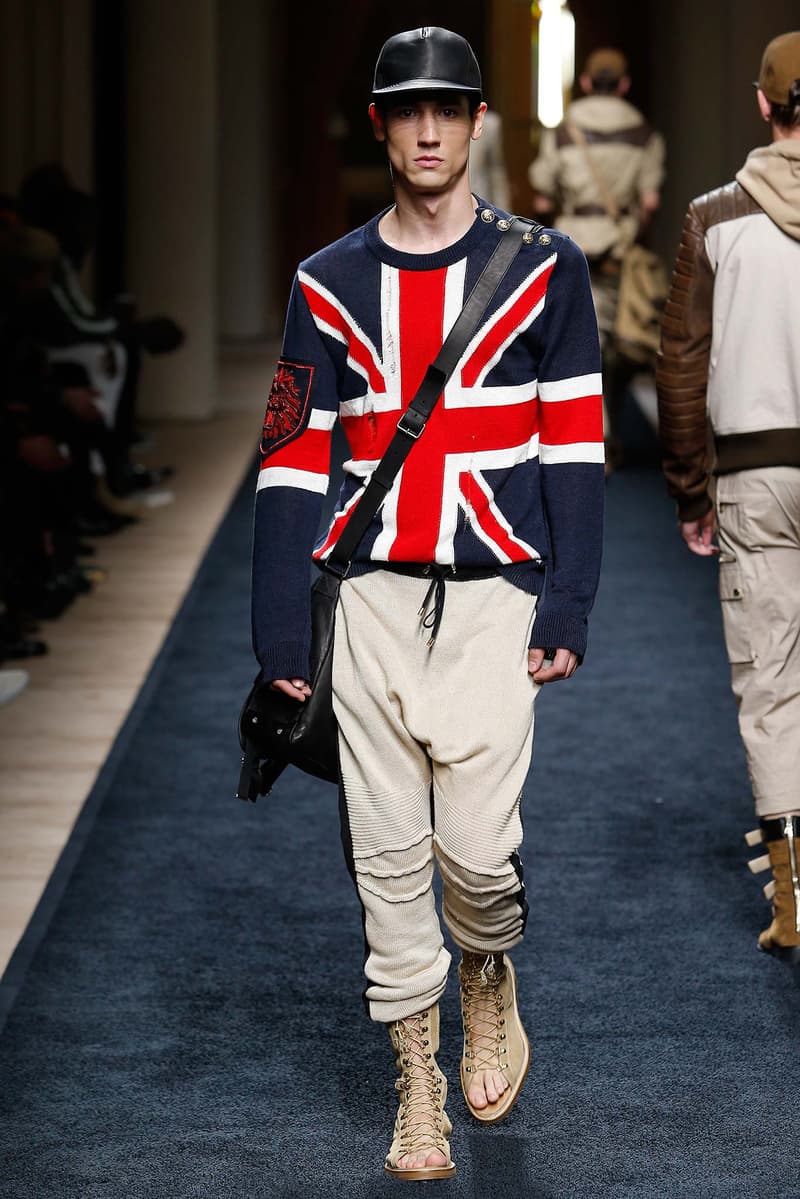 11 of 23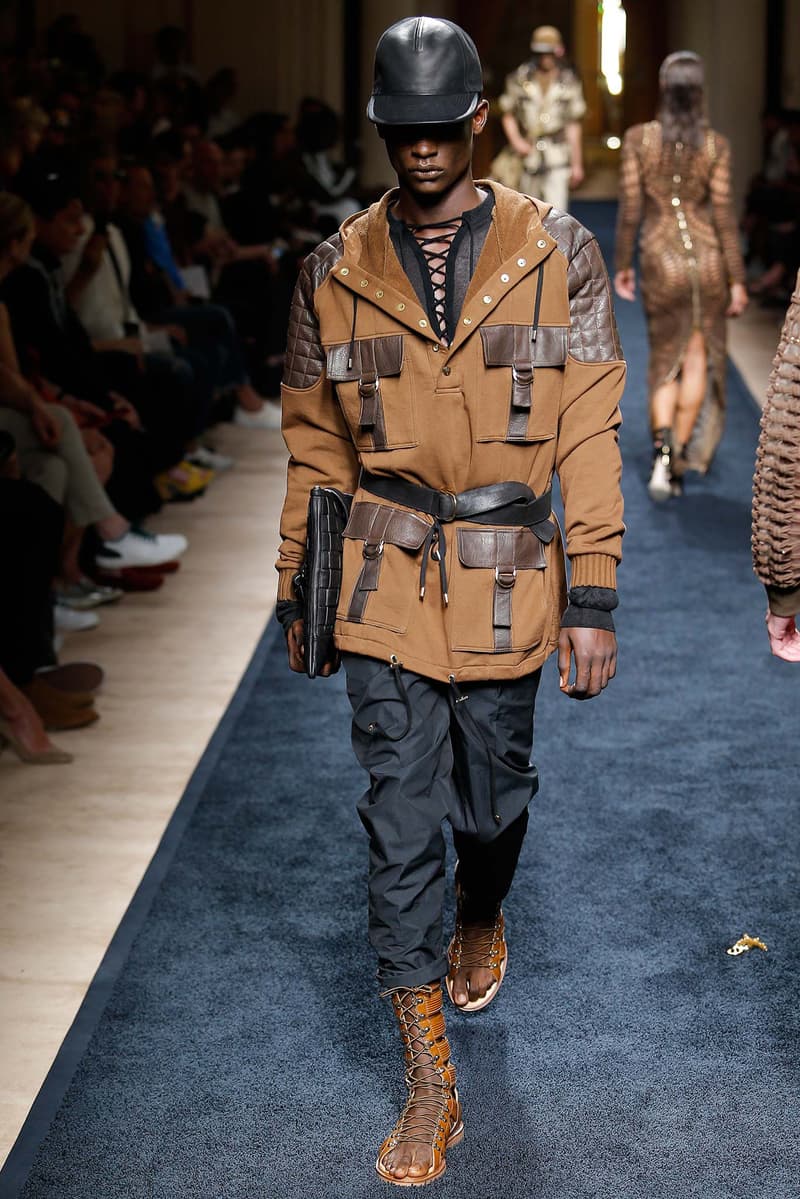 12 of 23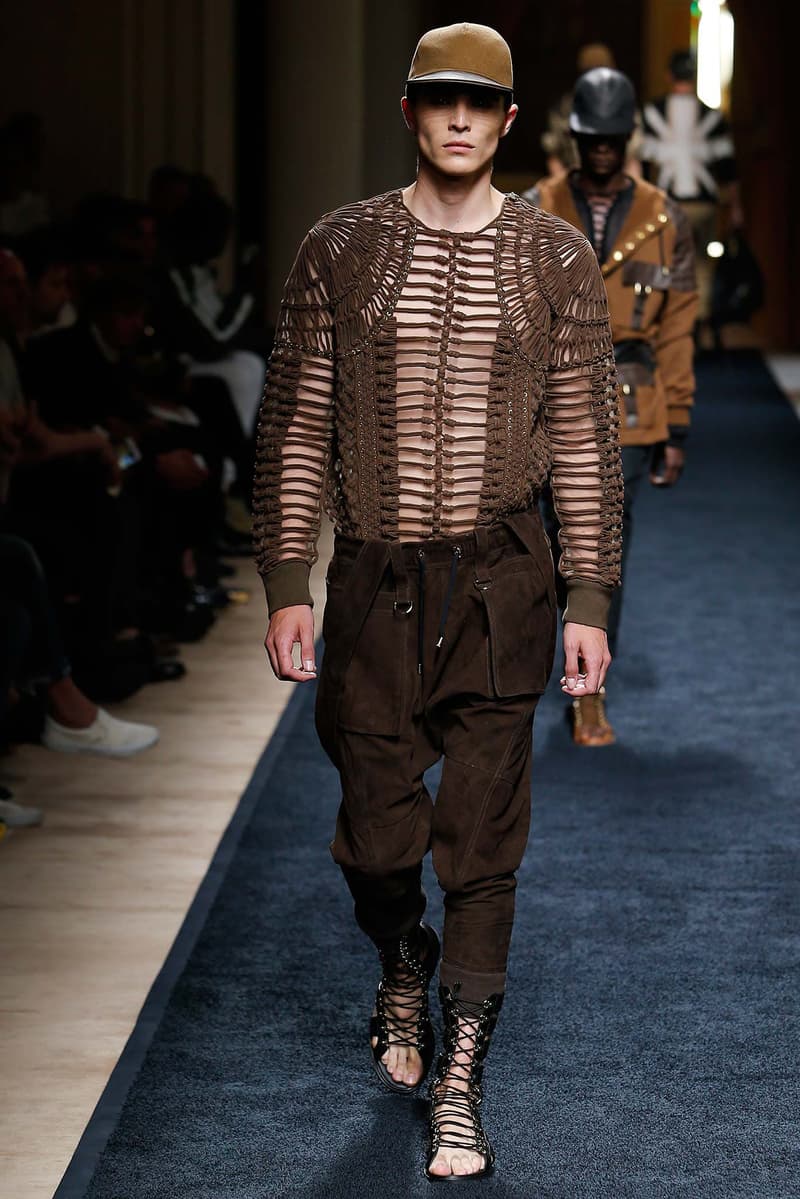 13 of 23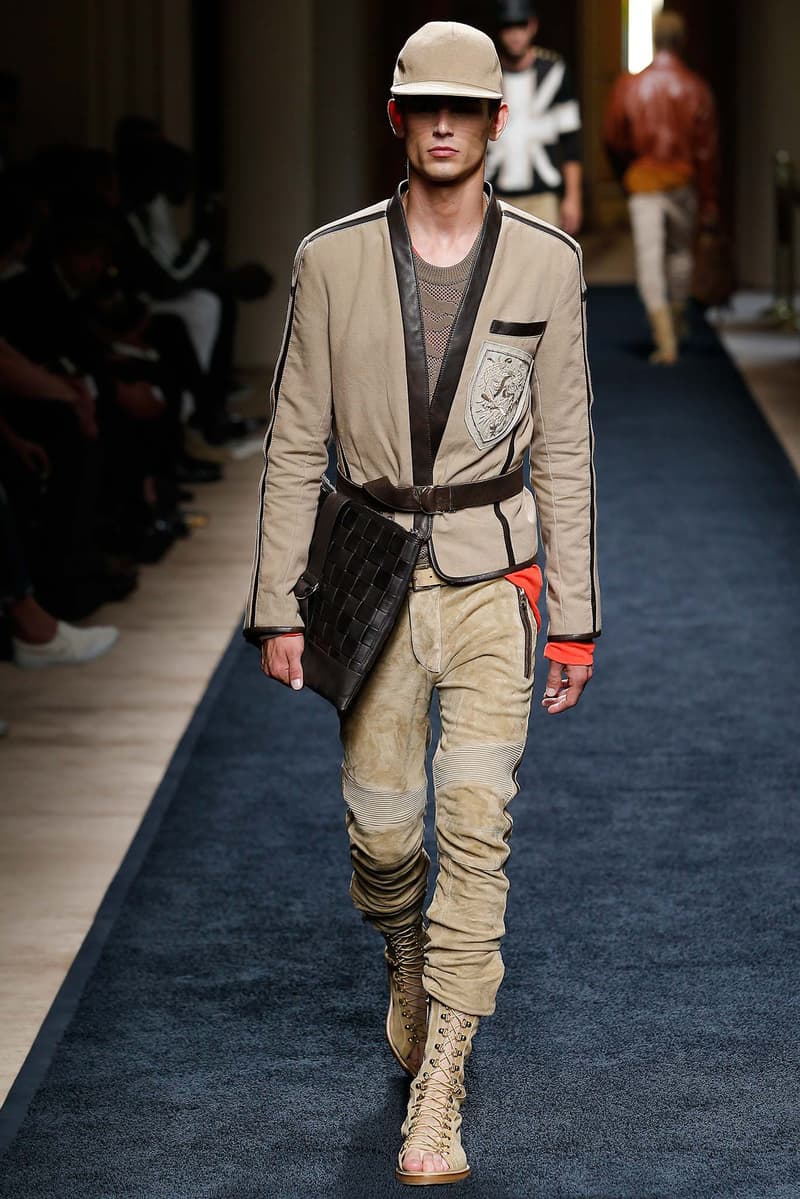 14 of 23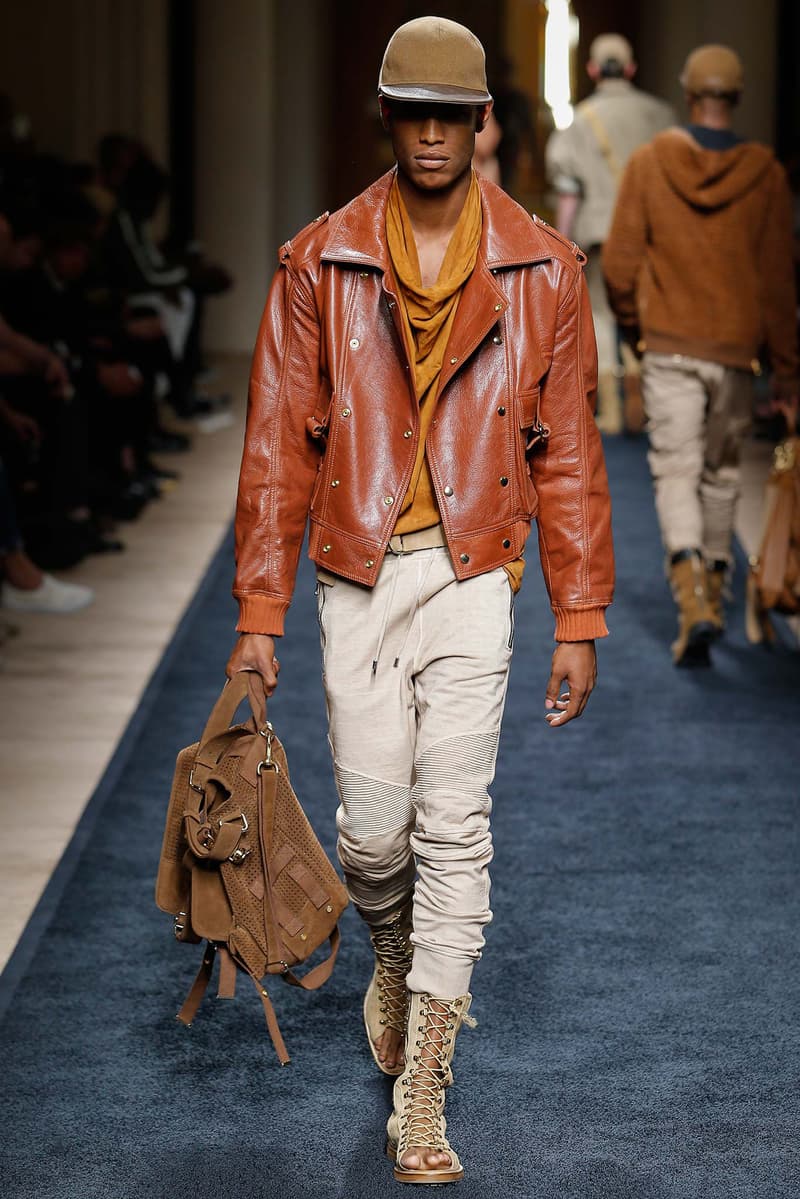 15 of 23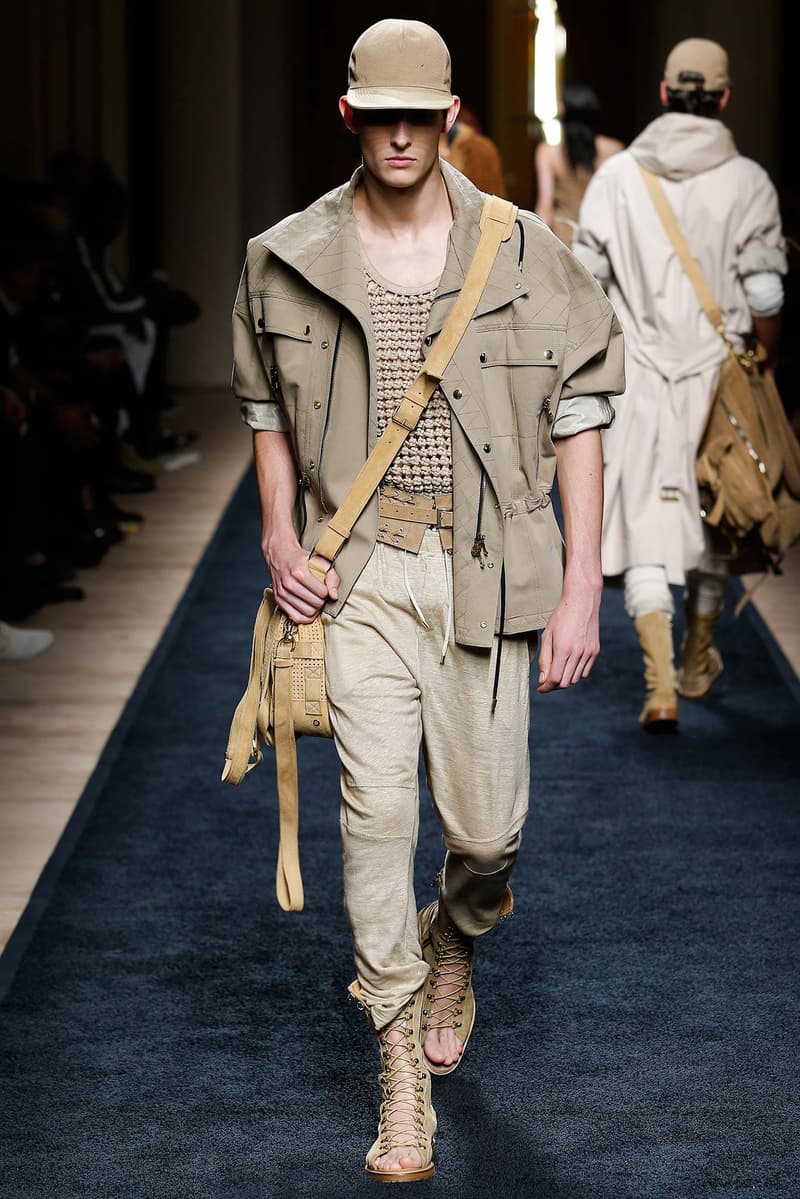 16 of 23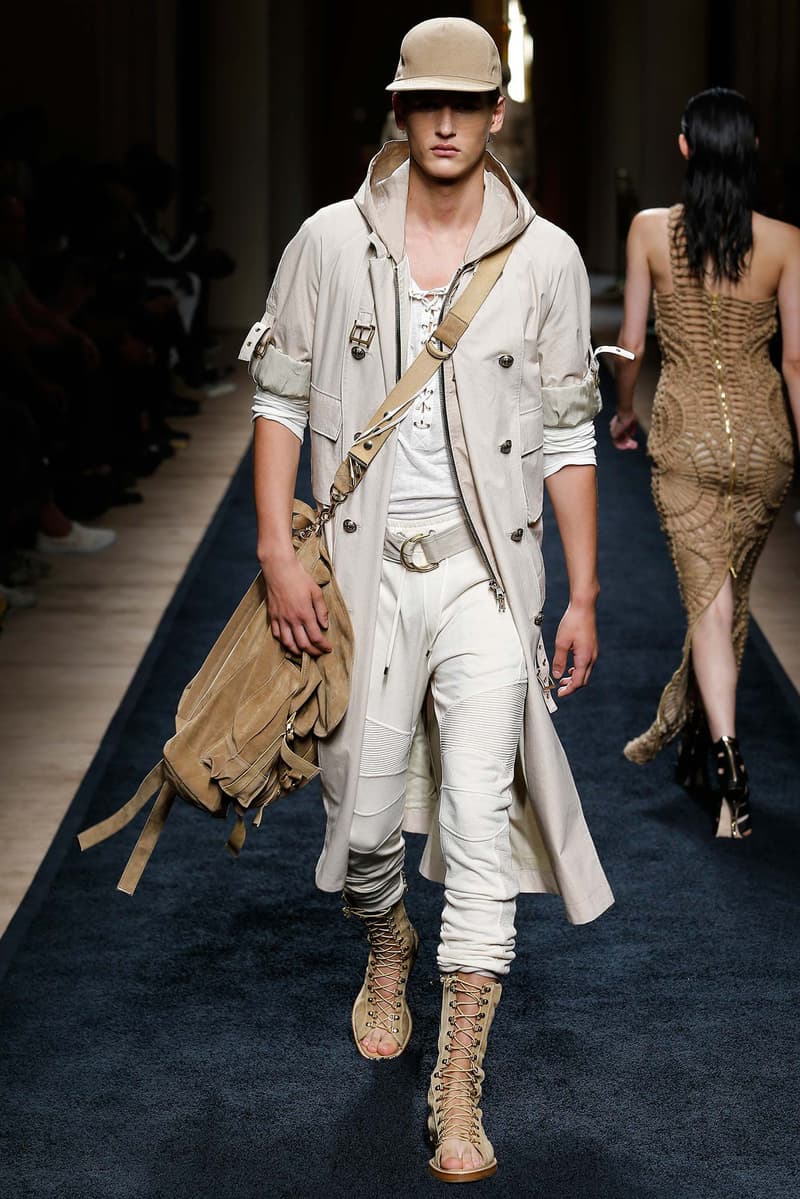 17 of 23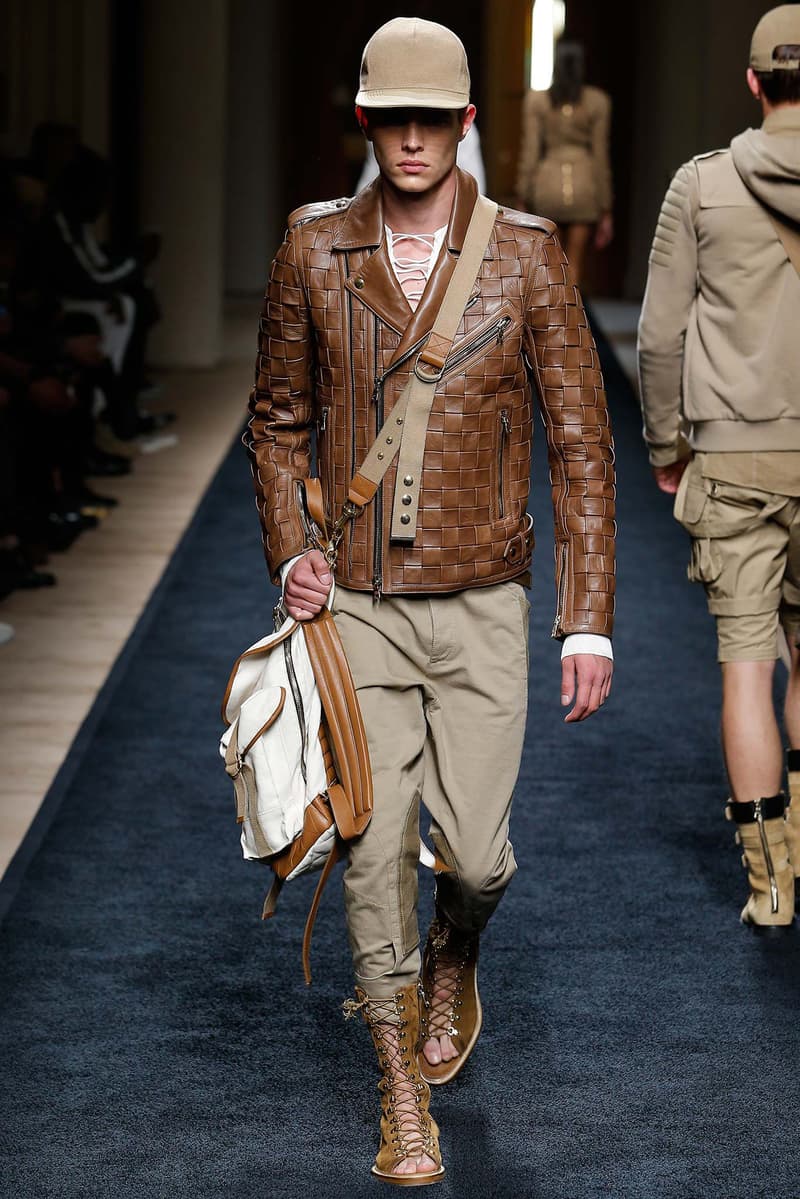 18 of 23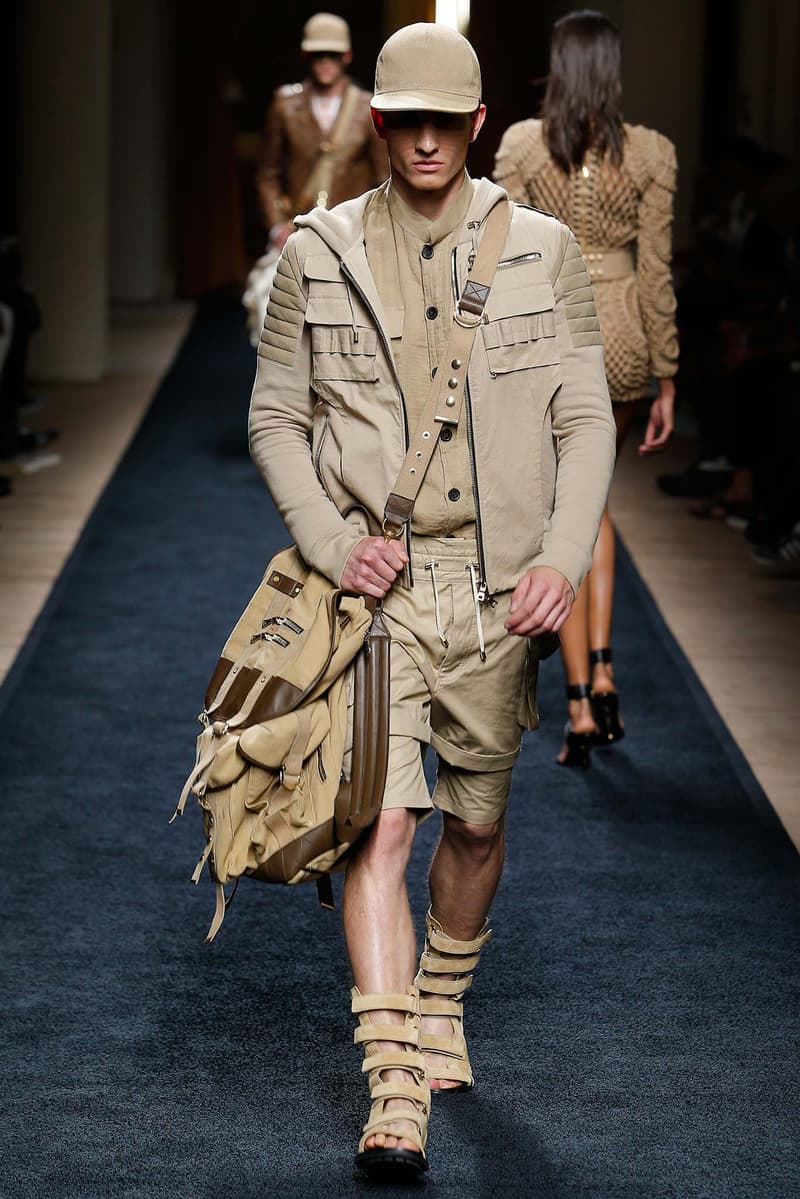 19 of 23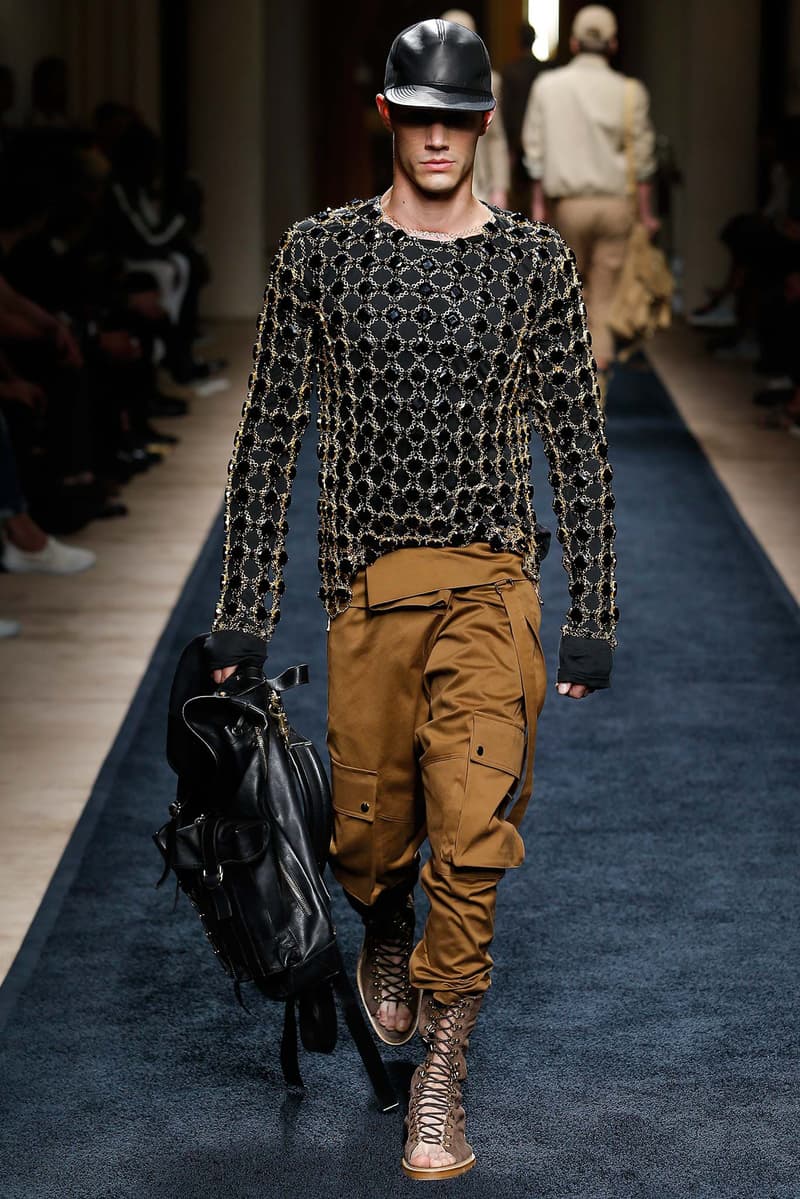 20 of 23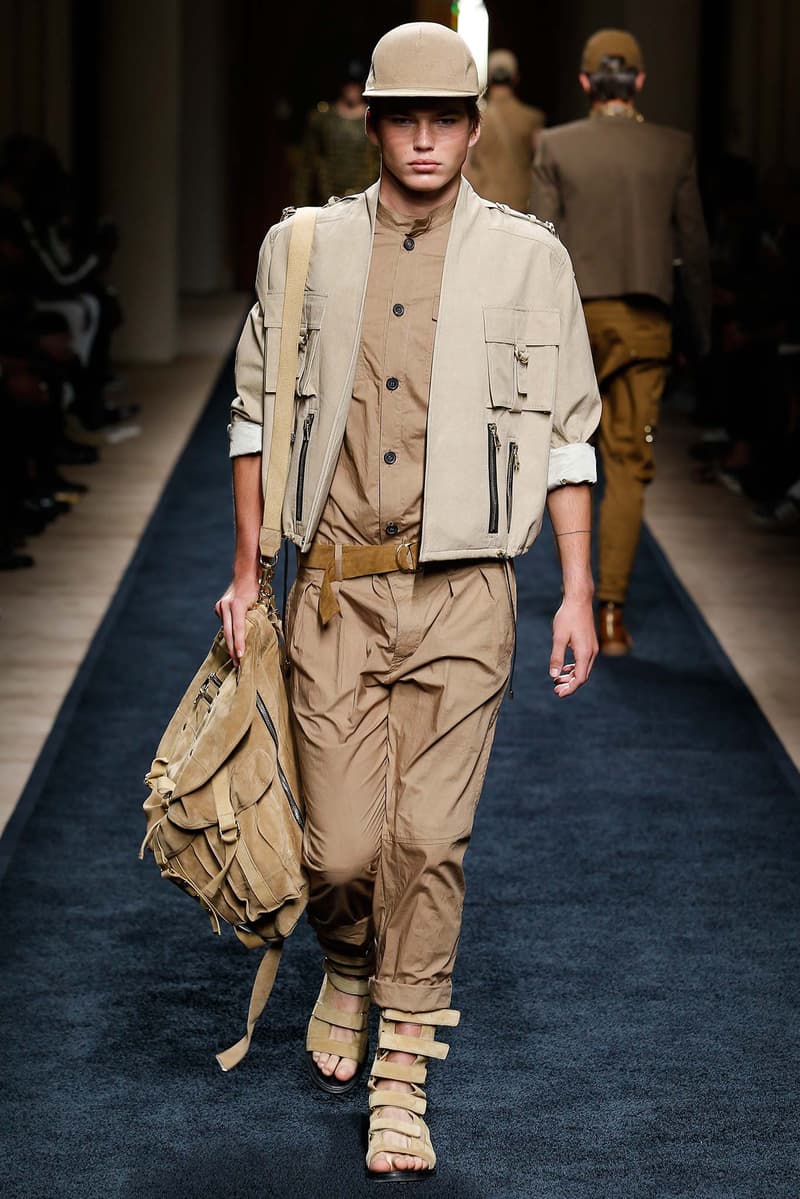 21 of 23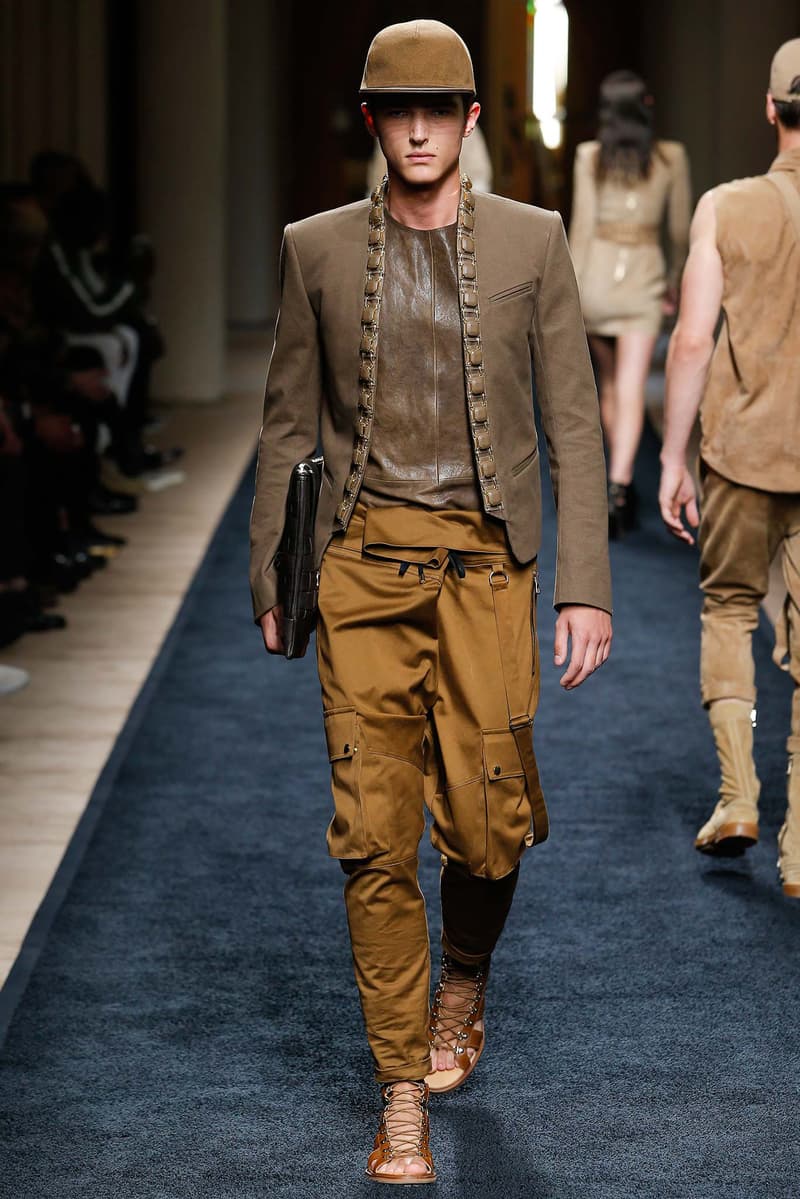 22 of 23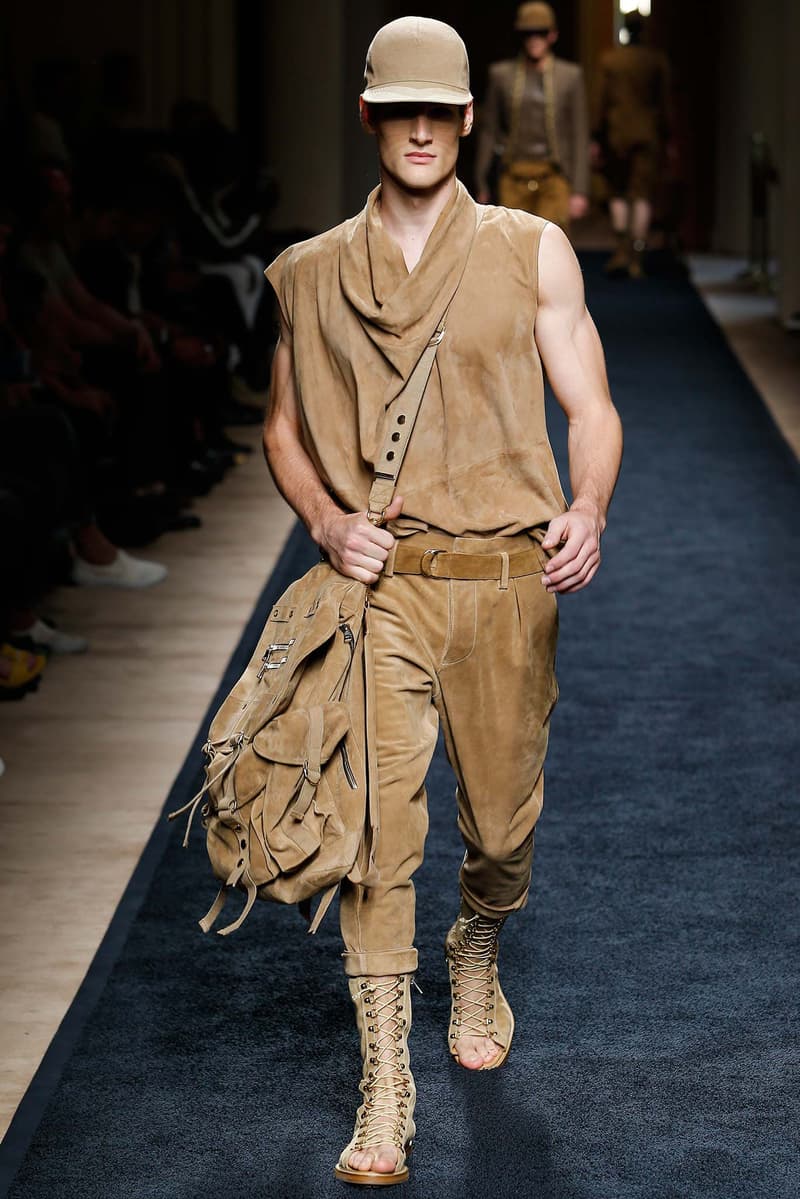 23 of 23
"'What is the show that I want to remember in five years? What is the Balmain man?' And these guys are exactly like who I am—they are discovering the world, traveling as an aventurier, trying to find treasures … being a strong man discovering the world," said Olivier Rousteing after his first show for Balmain menswear (with previous collections shown in showrooms). The aura of adventure and journey was palpable, with pieces screaming discovery through a safari-inspired approach, Union Jack and all. Comprised of luxurious khakis and caramels, the palette was undeniably utilitarian, however the pieces would obviously not suffice in the desert. Heavy embellishment, braiding and intricate details that are basically synonymous with the Balmain name make a strong showing here, but Rousteing replaces its usual glam and luxe aura with something a little more toned down. Crisp bottoms, drop-crotch pants and cutout desert boots highlight the collection, but of course, Balmain's signature black and gold still keeps the collection safe.