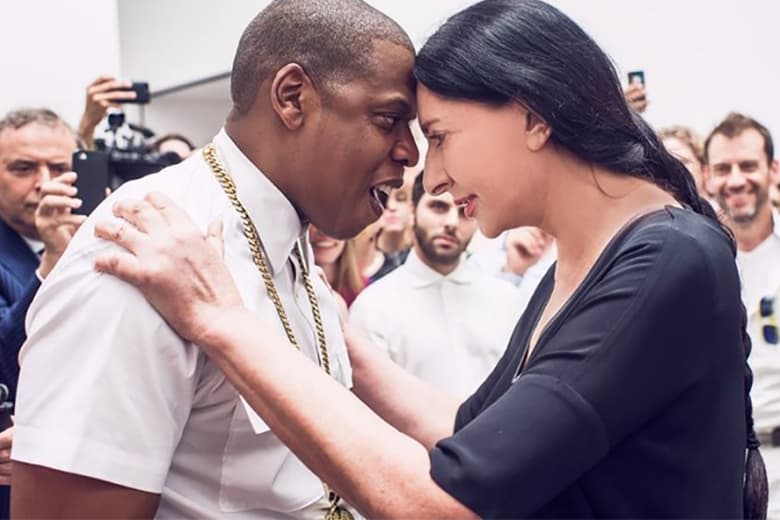 The Marina Abramovic Institute Issues an Apology to JAY Z
The Marina Abramovic Institute after its namesake said she felt "totally used" by JAY Z for Picasso
---
The Marina Abramovic Institute after its namesake said she felt "totally used" by JAY Z for Picasso Baby: A Performance Art Film — an HBO-released performance that saw Hov performing the Magna Carta… Holy Grail track for six straight hours at the Pace Gallery in New York City as a nod to Abramovic's 2010 installation "The Artist is Present." In an interview with Spike Art Magazine, Abramovic claimed that JAY Z never made good on his promise to donate to the institute in exchange for the artist's appearance in the piece and its appropriation of "The Artist is Present." However, MAI released a statement yesterday to clear the air:
Marina Abramovic was not informed of Shawn "JAY Z" Carter's donation from two years ago when she recently did an interview with Spike magazine in Brazil. We are sincerely sorry to both Marina Abramović and Shawn "JAY Z" Carter for this, and since then we have taken appropriate actions to reconcile this matter.
The statement follows "Picasso Baby" video producer Jeanne Greenberg Rohatyn's claim to artnet earlier in the week that she actually had a receipt — complete with a thank you note — for Hov's donation.