Errolson Hugh - Tactcidents: Tactical Accidents
John Branch's Pulitzer Prize-winning New York Times feature, "Snow Fall: Avalanche at Tunnel Creek"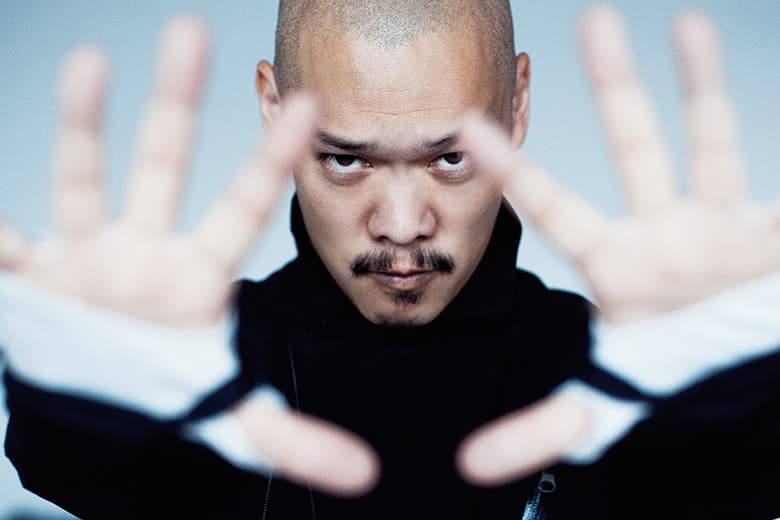 1 of 9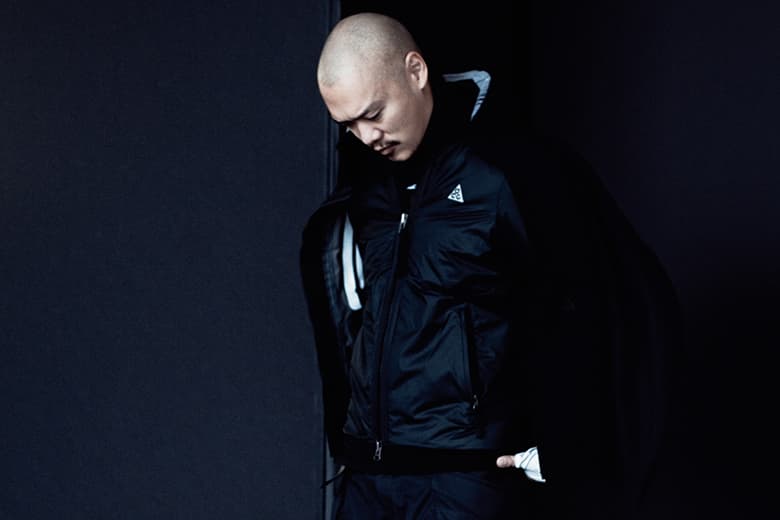 2 of 9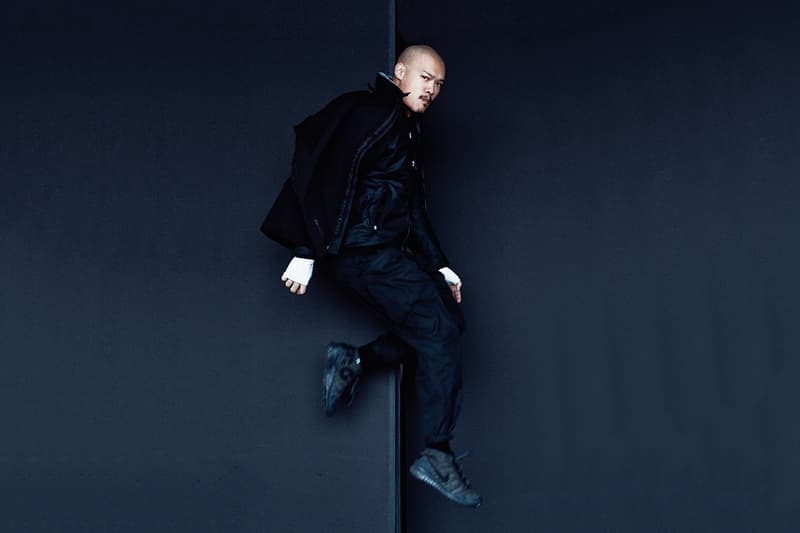 3 of 9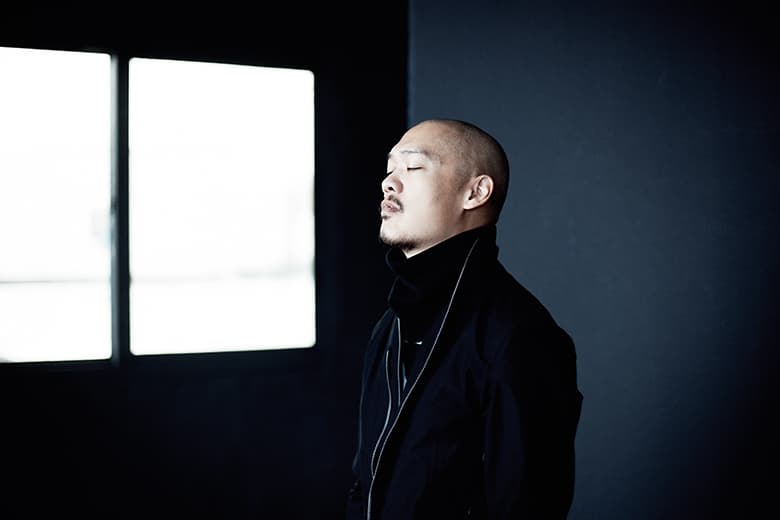 4 of 9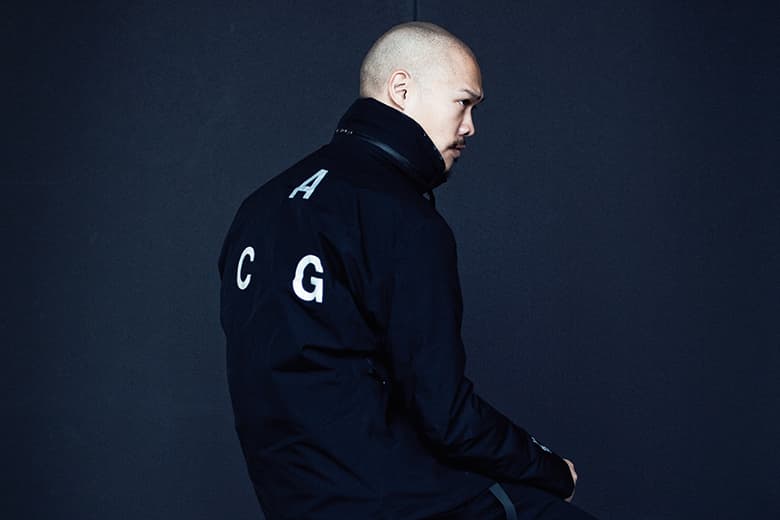 5 of 9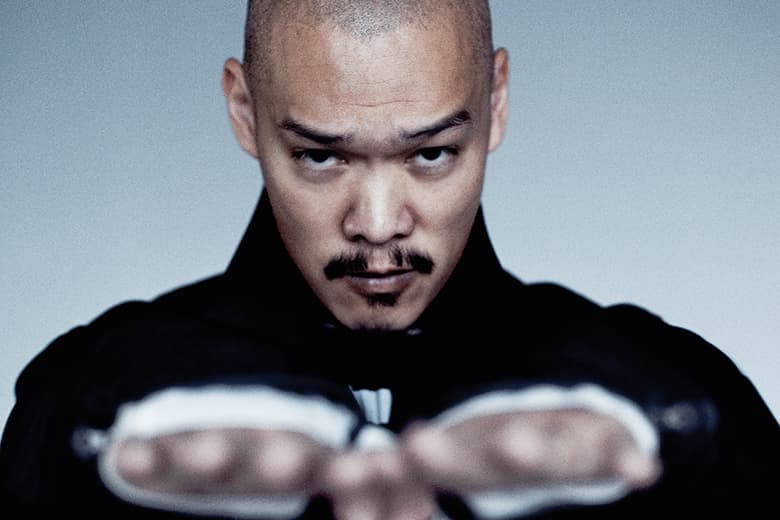 6 of 9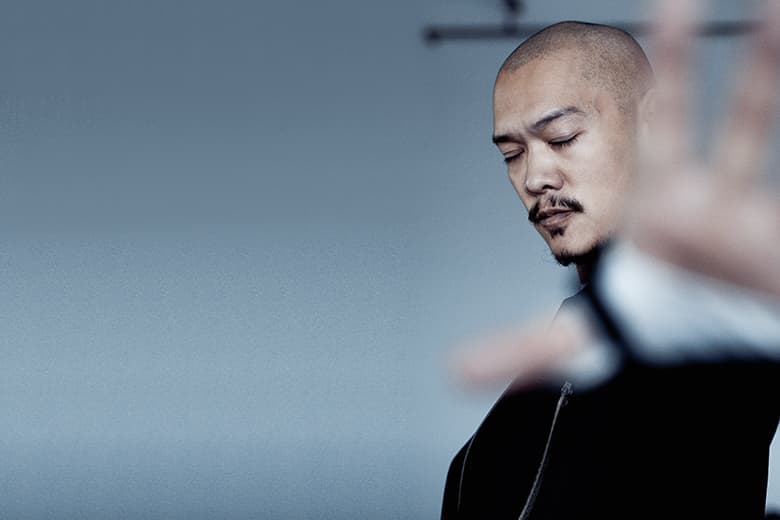 7 of 9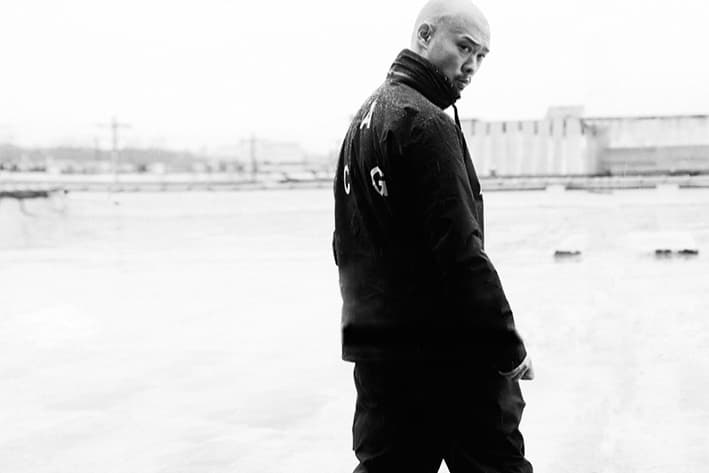 8 of 9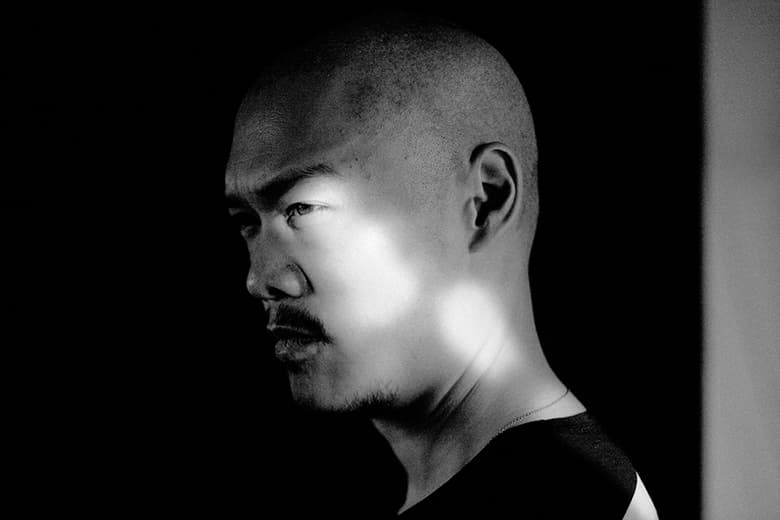 9 of 9
John Branch's Pulitzer Prize-winning New York Times feature, "Snow Fall: Avalanche at Tunnel Creek" (2013), tells a harrowing story of survival at the tip of Cowboy Mountain in Washington state. As Branch recounts the terrifying details of death by snow suffocation, it seems impossible to shake the blistering shift from calm to catastrophe. Branch's leading protagonist and survivor, professional skier Elyse Saugstad, is noted as having equipped herself with a string-release airbag in her travel pack; in the event of an avalanche, the bag can be deployed to help prevent snow burial.
Thankfully, there are no such avalanches in city settings. In New York City, for instance, the average snowfall is about 29 inches overall. For perspective, 2012's Hurricane Sandy was the worst weather disaster in America of recent times. Even still, the city's residents do not arm their backpacks with airbags; it's rare enough to see even an umbrella.
Today's urban citizens instead opt for more form-fitting, universal silhouettes: fleece-lined trousers, zippered oxford shirts, waterproof running shoes; utility-driven pieces that can be worn seamlessly between work and play, rain or shine. This shift in culture can be witnessed across city streets worldwide, from New York to Tokyo, or in the special case of Errolson Hugh, from Beaverton to Berlin.
---
"I literally figured there would be more girls in fashion, and I was right. [My] first year at school there were 295 students where five were guys, and three were gay."
---
By now, Hugh is surely in line for 'legendary' status. He's best known as the co-founder of ACRONYM®, a Germany-based design agency with a philosophy of making apparel that blends style with technology. You'd be forgiven for pegging ACRONYM® as simply just a clothing company, and a high-end one at that. However, the brand and Hugh's impact on modern streetwear cannot be overstated.
Since ACRONYM®'s inaugural line in 2002, the brand has achieved its mission statement ten times over, quietly influencing a generation of designers to choose both style and substance, sacrificing nothing in the name of protection or comfort. Catching up with the designer on a recent trip to New York City, Hugh and I conversed through the history of his groundbreaking company and beyond, from ACRONYM®'s early ideations in Canada to Hugh's most recent venture – the re-birth of Nike's heralded ACG line. Not unlike the elements – the snowstorms, torrential rain and blitzing wind – that Hugh's work protects us from, it seems that the most powerful products all begin the same way: by accident.
Judging from his work, one might sense Errolson Hugh's penchant for order – rigidity even. On a fittingly rainy December evening, we met at a bar, perhaps one of the last informal settings that remain. Hugh was sat pensively at the backmost table when I arrived, sipping his drink slowly from a straw – taking even, metronomic draws with every pull. He wore all black, as if to mourn societal mindlessness or some similarly profound void. The birth of ACRONYM® though, belies this calculated exterior. "[It was] clothing I actually ended up picking because it was [a choice of] graphic design, architecture and fashion [at my university]," said Hugh, laughing. "I literally figured there would be more girls in fashion, and I was right. [My] first year at school there were 295 students where five were guys, and three were gay."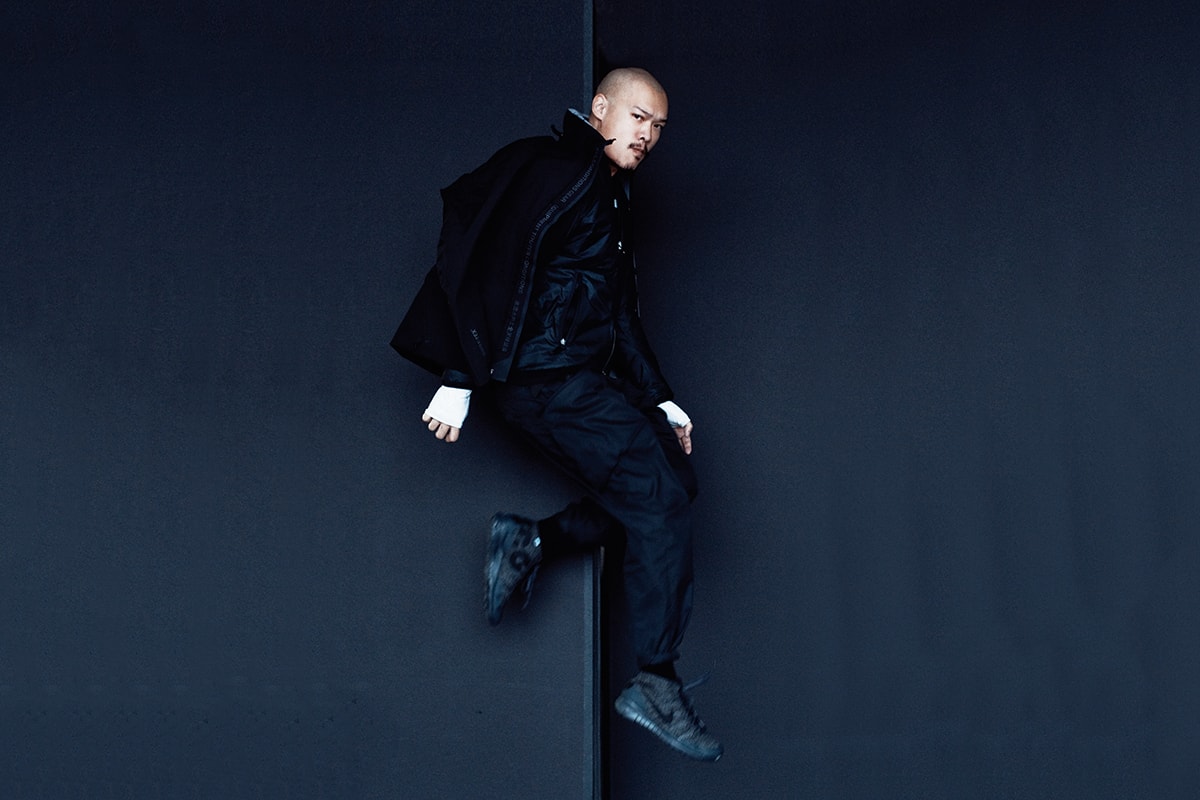 As his story unraveled, Hugh's path to his current position seemed increasingly predestined: his father was an architect, his mother a jewelry designer. Sifting curiously through his dad's library as a youth, he stumbled upon The Scope of Total Architecture by Walter Gropius. In the same breath, Hugh cited "Le Modulor," the metric system conceived by French architect Le Corbusier, and surprisingly, his first karate uniform as his most formative inspirations.
Karate, Gropius and Le Corbusier rested independently dormant in Hugh's mind as he grew up. Moving from a small Canadian town to urban Toronto for school, he revisited these ideas throughout and after university. During this time he met ACRONYM® co-founder Michaela Sachenbacher. The two – then romantically involved – founded a creative agency after school, relocating to Munich for a change of pace.
It is worth noting that the Bavarian capital is known for its wet climate. Situated in Europe and downwind from the Alps, Munich typically receives heavy rain in the late spring and summer, as well as blistering snow in the winter. Given its proximity to the mountains, the city also doubles as a popular ski destination. Accordingly, Sachenbacher and Hugh paid their bills by working with smaller snowboarding companies as their first clients. Hugh recalls this time as one of his most prolific. "I don't know how many snowboard jackets or pants I designed," he stated. "Seeing all [of the quality fabrics used], we thought, why can't we have all of this technology for everyday use? Everyone's response was the same: 'Why would you want to do that? It sounds so difficult and so expensive, who cares?' Out of frustration we decided to just do it ourselves. And that was the birth of ACRONYM®."
Undoubtedly, Munich's climate informed ACRONYM®'s output. But then, so did karate and architecture. Where this sense of practical technicality formed the aesthetics of the brand, Hugh also explains that his experiences in Japan – at the cusp of the streetwear boom – underlined its spirit. Hugh beamed as he recounted the storied period. "I must've went to Japan for the first time in maybe 2001 or 2002," he recalled. "Greg Dacyshyn, the creative director of Burton Snowboards, he introduced us to Hiroshi [Fujiwara]; Stash was doing Recon." Hugh mentioned Dacyshyn, Fujiwara, Stash, as well as NIGO and KAWS, with an almost familial ease. Indeed, Recon was one of ACRONYM®'s first retail accounts when the brand's apparel launched in 2002. "The first product came out in 2002, which was 'Kit 1': one jacket, one bag, manuals, CD with software and CD with music… We didn't have the money to do a whole collection, so [we took] all the ideas going into the collection and put it into these two pieces. This little package basically contained the whole DNA of the brand. It's all still there. The bag that was in there was called the '3A1' – that's still our best-selling bag today."
---
"It's hard for me to imagine an apparel system that doesn't incorporate [GORE-TEX] technology"
---
Hearing this, it was impossible to ignore the term "happenstance." To think that the face and creative force behind ACRONYM® had been inducted into Tokyo's revered Harajuku scene, based on a relationship he happened to form with Burton, when he happened to be in Munich's snowboarding scene – all seemed eerily serendipitous. There's even a bit of that sense in the brand's inaugural offering. Indeed, there was an element of fate involved in terms of set pieces, but the other part of Hugh's ascent is marvelously deliberate. If protective outerwear 'found' Errolson Hugh, then the category's chief element – protective materials – seems to be his passion.
By virtue of his experience, he bears an encyclopedic knowledge of materials – GORE-TEX in particular – and is seemingly eager to share it to those interested. "It's hard for me to imagine an apparel system that doesn't incorporate that technology," he said firmly, still evenly nursing his drink. Having worked with the material for the entirety of his career, Hugh detailed the painstaking testing standard that GORE-TEX holds its clients to, which includes 25 rigorous wash-dry cycles and vertical and horizontal spray sessions – all with GORE-licensed machinery and conducted in GORE-licensed factories. "We can do that in our sleep," he mentioned proudly.
Sitting next to Errolson Hugh, it suddenly became effortlessly clear that Nike had picked the right man to resurrect its ACG (All-Conditions Gear) sub-label. A longtime favorite among urbanite collectors and savvy outdoorsmen alike, ACG was renowned for its ridiculously equipped, if not somewhat obscure, silhouettes. Take, for example, the unofficial flagship shoe of the range: the ACG Air Mowabb. An amalgamation of cues from leather hiking boots and basketball sneakers, the hybrid shoe is done up in distinctively disjointed beige, orange, and blue tones. If this was the preeminent anchor of the line previously, drawing from hiking culture and the grandiose notion of 'the great outdoors,' then Hugh's vision is defiantly grounded in the streets.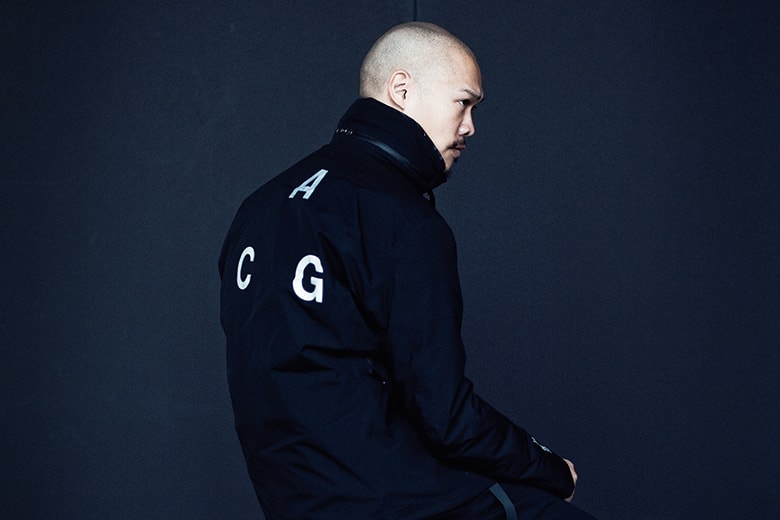 ---
"[Parker] was very clear that he [didn't] want anything retro – nothing looking back in the past"
---
An admittedly hardline brief from Nike's CEO Mark Parker gave structure to the collection – which now goes by NikeLab ACG – while Hugh, alongside Nike Sportswear Senior Design Director Matthew Millward, gave it a universal attitude. "[Parker] was very clear that he [didn't] want anything retro – nothing looking back in the past" said Hugh. "It was forward, forward, forward. …We really [wanted to] keep the same spirit, you know, the spirit of ACG, the aggressiveness that it had. The swagger." The two found the aforementioned swagger, unsurprisingly, in the streets. Millward notes that 'outdoors' has taken on a different meaning from the past. "[People] are on the run 24/7, especially in New York [and] London" he said. "They're out in the morning, and they stay out; they're not necessarily going home to change [to come back] out again." As such, Hugh drew on his 20 years of progressive experience to create a kind of daily uniform. For the capsule, which released in December 2014 (and weirdly parallels ACRONYM®'s first collection), he created a Tech Fleece Roll-Neck, zippered Dri-Fit T-shirt, flattening backpack, and, naturally, the ACG 2-in-1 Jacket. Hugh insisted that the jacket's exterior shell be composed of GORE-TEX, lending the thinner portion supreme breathability. The interior is composed of high-density nylon, and packed with Primaloft for insulation. As such, the ACG 2-in-1 jacket can be worn from windy September days through spring showers, organically adapting everywhere in-between.
NikeLab ACG, alongside ACRONYM® and his work for others such as Stone Island, means Errolson Hugh will be a busy man over the course of 2015. He has already begun working on designs for the next season, which presumably will improve on carryover designs, while also experimenting with new silhouettes. After finishing our drinks, Hugh and I shook hands outside of the NoLita bar. It was pouring before, but had since stopped raining. Still, Hugh was garbed head-to-toe in flowing black technical pieces: fully zippered, strapped and hatted, making no ostensible changes from when he arrived. As he smoothly drifted away, I didn't question his decision – I figured he knew what he was doing.
---
The above editorial is featured in HYPEBEAST Magazine Issue 9: The Exploration Issue, available at select stockists worldwide.