Andrew Richardson: The Last Underground Streetwear Brand in New York
In anticipation of his eponymous label's pop-up installation at Dover Street Market New York,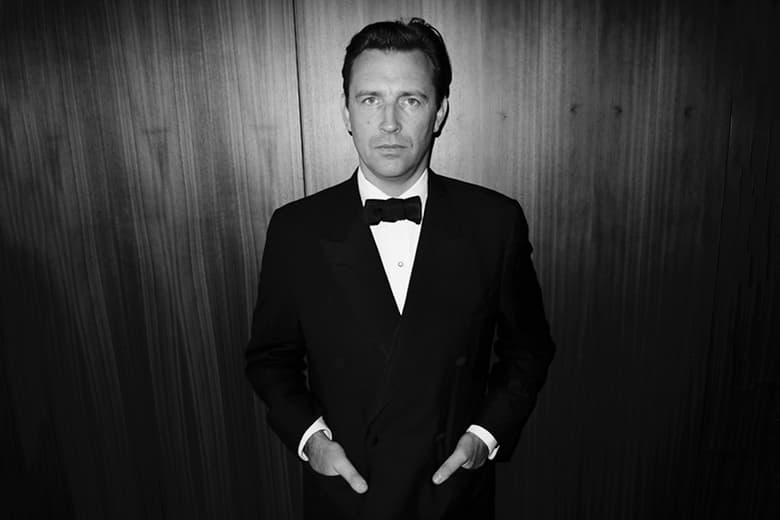 In anticipation of his eponymous label's pop-up installation at Dover Street Market New York, Andrew Richardson, the creative force behind Richardson Magazine, sits down with Style.com to discuss a number of fashion-related topics. Known for its provocative and erotically-charged visuals, Richardson Magazine was the product of Andrew Richardson's experience as Steven Meisel's assistant during the creation of Madonna's controversial book Sex in 1992. Years later, Richardson created a clothing label under the same Richardson brand with encouragement from friend and collaborator James Jebbia of Supreme. Richardson's installation at Dover Street Market New York features his latest spring collection as Richardson Magazine pages decorate the pop-up walls. In his exclusive interview with Style.com, Andrew Richardson shares his thoughts on Instagram, Dover Street Market and his Richardson clothing brand.
Do you feel Instagram censorship is stifling?

I just feel that there are much more important issues around gender and sexuality than, you know, bare breasts. I know there are things more important than Instagram's censorship policies. And the thing is, the more column inches go into confronting and challenging Instagram's censorship policies, the more distracted we are from things that are really happening that are really problematic. But then, I make clothes and a magazine that are also luxuries. The argument about Instagram's censorship is a luxury problem.

What's the idea behind the installation at Dover Street?

The magazine is quite provocative and has had some challenging imagery in it. I wouldn't really say it's pornographic, it's just been provocative, confrontational. And that whole thing that came from the magazine comes into the clothing, as well, comes into the graphics of the clothing and the ideas. So it's all part of the same thing, so we just wanted to do something appropriate. So when we were offered a space, we thought, well, we had done wall covering with images from the magazine at Maccarone Gallery in the past, and so we thought the best thing to do would be to curate the same thing in a different way for the purpose of being at Dover Street Market.

The Richardson brand is a bit of a mystery. How did it all begin for you, and how did the popularity of the brand grow?

Somebody in Japan, this guy called Charlie Brown—we called him Charlie Brown, his real name is Fumihiro Hayashi—had a magazine, and I'd worked for his magazine, and then he said, "I think it would be good to do a sex magazine called Richardson," and that's how it began. It was published in '98. They were done really infrequently, like every two years. I did three issues, stopped doing it in about 2002, 2003, started doing a lot more serious fashion work. And then in 2009, I think, I started doing it again, because I kind of missed it. On issue A3 in, like, 2003, James Jebbia from Supreme, who's an old friend of mine, said, "Why don't we do some T-shirts from the magazine?" Because they had been very good about supporting the magazine with advertising. So we did these four T-shirts, and suddenly it was like, "Oh, OK, that's interesting." And that sort of evolved.