Nike Inks LeBron James With Lifetime Contractual Deal
Til' death do us part.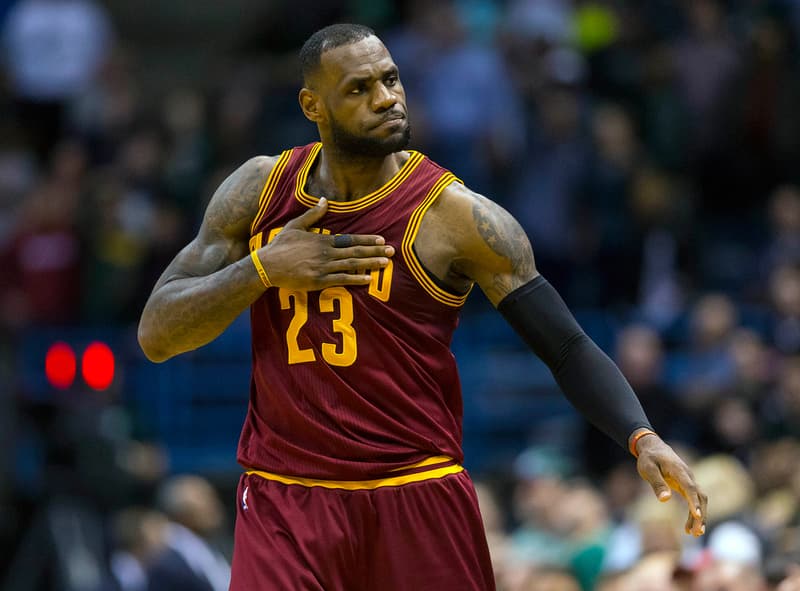 When one thinks of LeBron James and his relationship with Nike, many may remember the $90M deal he signed with the Swoosh prior to being drafted to his hometown Cleveland Cavaliers. A couple championships, MVPs, Olympic gold medals and 12 seasons later, LeBron James has just signed a lifetime deal with Nike, according to ESPN reporter Darren Rovell. Over time, LeBron James has made his name not only one of the most popular in the world of sports, but has also attached a business to it. Thirteen signatures shoes in and a ton of accolades while playing in each one, it only makes sense that Nike would provide King James with such a significant deal. For more information on the contract, click here.
BREAKING: Nike has signed LeBron James to a lifetime deal. Largest single athlete guarantee in company's 44-year history.

— Darren Rovell (@darrenrovell) December 7, 2015
Nike has never before announced a lifetime deal like the one they did with James today. Assume MJ has at least a de facto one.

— Darren Rovell (@darrenrovell) December 7, 2015