Essentials: Omar Quiambao
Must haves from Commonwealth's co-founder Omar Quiambao.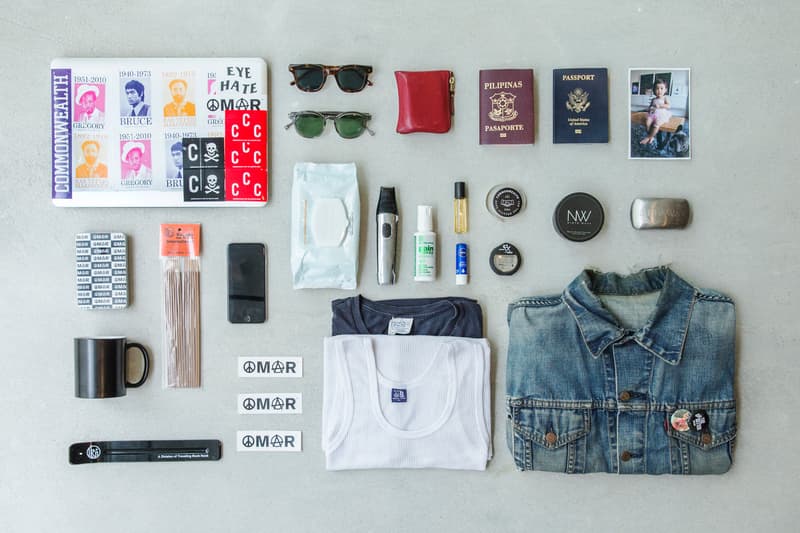 Prior to co-founding the popular retailer Commonwealth in Virginia, Omar Quiambao offered his talent in other sectors of the fashion industry, designing for DC Shoes and heading creative projects at Alphanumeric in the '90s and early '00s. Aside from overseeing the Commonwealth empire (which stretches from Virginia Beach; Washington, D.C. to Manila), Quiambao also engages in consultancy for for fashion and lifestyle imprints such as CLAE and Reebok. Here, we take a look at the prized essentials of the highly accomplished designer/director. Having a strong connection with the culture and sport of skateboarding, it's expected that a must-have would be pain spray — a menthol and hemp muscle relaxant for those cuts and scrapes in the toughest moments. Other necessities include wet wipes, lip balm, eye drops, and rub-away soap which is used to neutralize bacteria and odor. To complement these trinkets, Quiambao also carries his MacBook Pro along with his duo passports and an iPhone 6 for working while on-the-go. A vintage jacket, hard drive, and a black T-shirt with a white mesh tank top round out his list of EDC items.