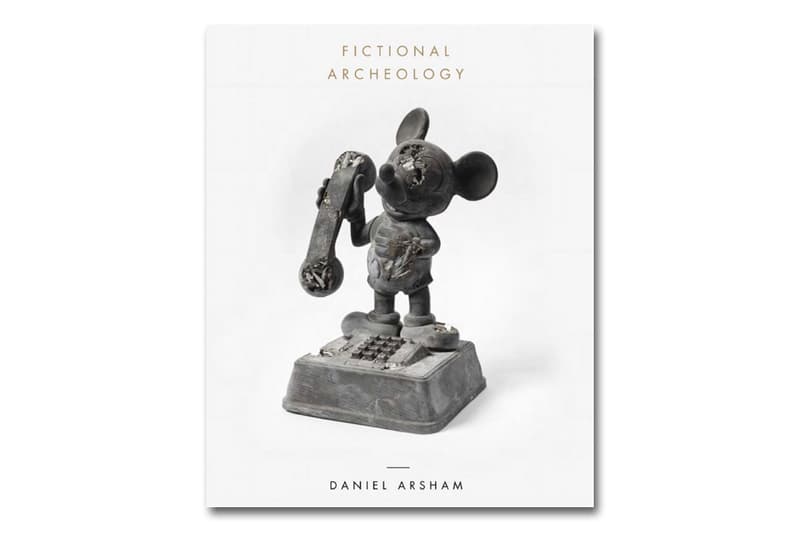 Daniel Arsham's 'Fictional Archaeology' Book Is Now Available
The artist's Hong Kong gallery show is now bound in book form.
---
Artist Daniel Arsham's new book Fictional Archaeology brings the eponymous exhibition, which showed at Hong Kong's Galerie Perrotin in September of this year, to life in print form. The artist's work re-contextualizes modern objects and products as cultural artifacts, taking inspiration from the eruption of Mt. Vesuvius near Pompeii. The objects presented are familiar — cameras, sneakers, basketballs — but all are frozen in stasis; they appear as remnants of an obsolete civilization. The reader is thus invited to look at these everyday objects as they would museum pieces. The end result is a time capsule of what contemporary culture will look like to future generations.
Fictional Archaeology will be available at Arsham's showing at YoungArts in Miami during Art Basel from December 1.