Band of Outsiders Will Return to Retailers in 2017
Scott Sternberg's label comes crawling back from the brink, without his involvement.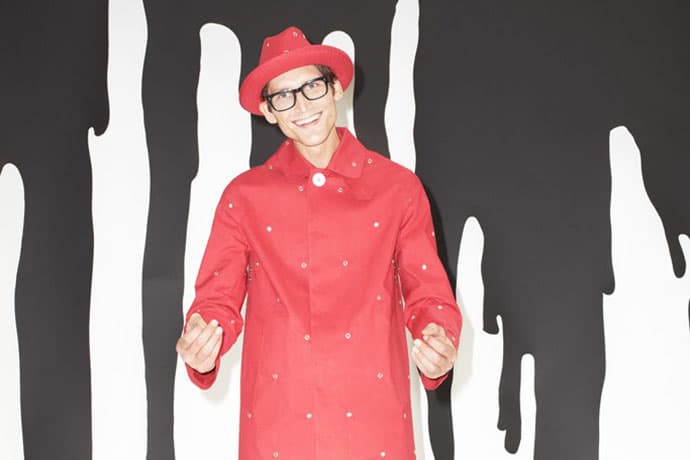 It looks like Band of Outsiders, Scott Sternberg's currently defunct brand, will be given a new lease on life thanks to its Luxembourg holding company CLCC SA. Having acquired all the intellectual rights and property for the label in May when Sternberg failed to pay a credit line of $2 million USD, CLCC subsequently failed to sell off the assets at a public auction in July, and thus remained the sole owner. Now, however, CLCC has announced that it has assembled a design collective of designers, merchandisers, graphic designers and support staff to bring the preppy, quirky brand back to the high-end contemporary menswear and womenswear markets for the Spring 2017 season, with previews scheduled for September 2016. "It is our aim to have our collections present in the best international boutiques, but with a strong anchor in Los Angeles for which we are exploring opportunities," said CLCC Managing Director, Antony Verbaeys.
While CLCC did not reveal the figures involved in the design collection, it seems Sternberg will not be involved in the reincarnation of his brand. When contacted by WWD, Sternberg did not comment on the the current state of the label, whether he had been liaising with CLCC, whether he would consider rejoining the brand or start one of his own. Another source also said that the majority of his design team declined offers to join the collective, out of loyalty to Sternberg. Meanwhile, the design collective is being shuttled between Europe and Los Angeles — two locations where the new label will be produced, as was the case originally. CLCC is reportedly also trying to win back retailers such as Barneys, Opening Ceremony and colette, while entertaining plans to open a standalone retail space in Los Angeles. Stay tuned for more developments surrounding this revival.