Toy Truck Maker Tonka Dabbles in Adult-Sized Toys With These Monstrous Pickups
Vroom vroom, smash smash.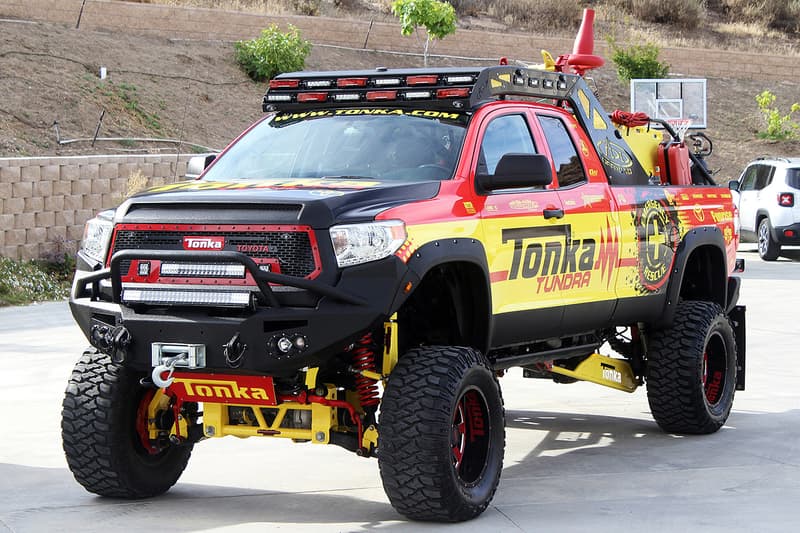 Most known for creating toy vehicles that give rise to little boys' dreams of becoming garbage truck drivers, Tonka has been branching out since 2013 and creating adult-sized toys capable of stirring up a little more trouble. Enter the T-Rex, a modified Ford F-250 capable of 700 horsepower and 1,100 pound-feet of torque. The next year, the Tonka Tundra Emergency was created from a Toyota Tundra, featuring a 500 hp, TRD supercharged engine, 10-inch Bulletproof suspension, and a water cannon that shoots T-shirts. This year, Tonka turned a Toyota 4Runner into a Tonka Overlander with 270 hp from a 4.0-liter V6. Despite their differing capabilities, it's no doubt that these are toys that you don't want to play around with. For more photos and a full review, head on over to Autoblog.