The New Electronic Underground: Classical Trax Is Pushing The Club Aesthetic Way Past Its Regional Limits
It's all about positivity and community. And EDM.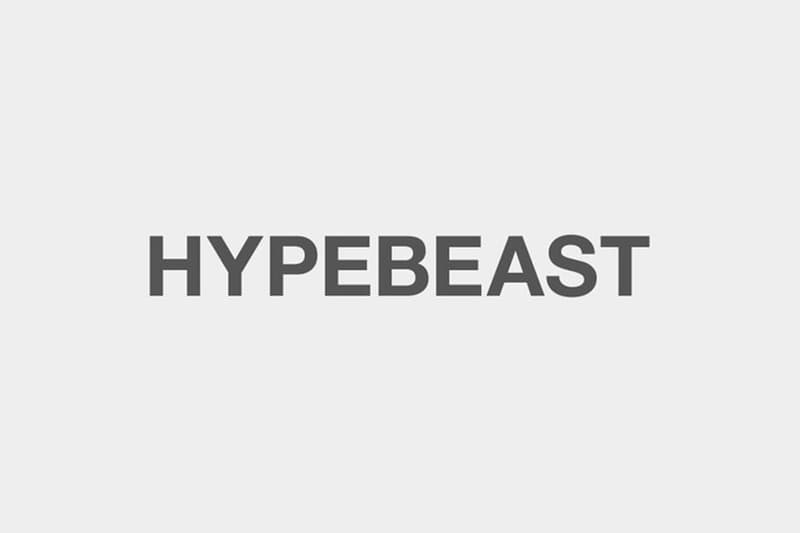 EDM isn't dead, it's alive and booming harder than ever. Sure, We Are Your Friends flopped for a lot of reasons, but people's affinity for fist-pumping 128 BPM Alesso tracks is not one of them. EDM is now the music of stadium concerts. It's modern day arena rock. And it's no coincidence some of the biggest pop stars have teamed up with some of the biggest producers. EDM isn't so much a genre (it's extended its reach to mesh with pop, hip-hop, R&B, and other equally nebulous musical categories) as an aesthetic movement in mass-marketed electronic music. It's bright, both in timbre and in the rave attire revival EDM festival goers sport. It's backed by loud, compressed, repetitive four-on-the-floor thumping. And above all, it's overtly positive: major chords, fast melodies, catchy hooks about love and fun, a relationship with serotonin-flooding drugs. EDM is the aesthetic signifier of mass-produced happy party music.
And so with the mainstream aesthetic so overtly bright, positive, and warm with a YOLO ethos based in seizing the present moment, as well as a mass-presence both on radio and on the festival circuit, a counter culture must inevitably emerge. Enter club music. Like EDM, Club does not constitute a genre, the music made under the club umbrella is too varied to be grouped into a genre category. Rather, Club functions as the aesthetic antithesis of EDM. It is dark, messy, intense, glitchy, and cold. Where EDM focuses on melody, Club focuses on rhythm. Where EDM is blasted at arenas and festivals, Club is made for tight, enclosed spaces. Its name not only signifies a physical location, but a closed system of underground dance music. It is in itself a club in the communal sense populated by producers, DJs, labels, radio shows, and promoters, all tapped into a high-tech aesthetic of dark, rhythmic, synthetic music designed not only to make you dance, but make you feel a little uneasy too.
It's important to note that club music has existed long before the EDM tag emerged in the form of regional sounds: Jersey Club, Baltimore Club, Chicago House, Detroit Techno. All of these constitute genres within a first iteration of Club music. However, with the regional boundary erasing of the Internet, today's Club music aesthetic constitutes a hybrid of all these and more. Elements of Vogue (New York), Grime & Garage (London), Jersey & Baltimore Club, southern hip-hop, dancehall, gqom, and LA bass music are combined to form the modern Club aesthetic. As Adam Harper for the Fader points out: today's club music is cybernetic.
Because the geographic barriers that usually separate groups of musical communities have been eliminated, communities of Club producers are now defined by the networking capabilities of the internet. No longer united by common geography, today's Club aesthetic is grouped by record labels (who primarily release in digital format), facebook groups and pages, blogs, and online radio shows. Although it's important to emphasize that IRL club nights play a critical role. The music doesn't exist to its fullest capacity unless played in the physical club. And regional sounds still shape the aesthetic in important ways. Jersey, Philly, and Baltimore club are alive and well, despite (or perhaps because of) their styles being adopted by producers with no affiliation to the mid-Atlantic coast.
One collective of artists shaping the modern club aesthetic is Classical Trax. With an emphasis on positivity and community, the group is a collection of DJs, producers, writers, graphic designers, and promoters around the world. Their repertoire is composed of everything from a compilation of Lil B edits to live shows to DJ sets to clothing. And the Lil B edits are not a coincidence. The group's ethos is very much in line with the Bay Area rapper's based philosophy. Matt Lutz, the founder of this all-inclusive community, emphasized positivity and community when defining Classical Trax to me. "One nonmusical element we are trying to push is the idea of community and working together rather then this idea of competition and 'beef,'" he said. "A lot of people try to monopolize the ideas and sound but you have to allow yourself to accept the people who came before you and the youth."
To this end, Classical Trax puts a heavy emphasis on self-expression and self-acceptance through Club music. As an underground aesthetic, Club provides a space for marginalized identities to express themselves outside of the dominant mainstream space of EDM. Club the genre serves as a medium for self-expression just as certain clubs as physical locations serve as all-accepting safe spaces.
It's not entirely coincidental that some of the most innovative and interesting Club music is coming from those marginalized by the mainstream EDM aesthetic: people of color, women, and members of the LGBTQ community as well as those occupying one or more of these identities. Club also maintains a healthy relationship with the burgeoning queer rap scene. Queer rappers such as Le1f and Cakes da Killa rhyme over instrumentals that have much more in common with grime and vogue beats than the dusty soul samples and boom-bap drums of their native New York hip-hop.
Lutz agrees, adding that ballroom and vogue act as "cultural landmarks of club music. I think club music is the greatest thing in the world, because it allows us to leave everything at the door and you can be yourself, no questions asked and no one judging you."
I asked Lutz to list some of his favorite labels and artists under the Club umbrella. In the interest of spreading the Club aesthetic as far as possible, I have included his full lists below. Those in bold are ones I highly recommend checking out.
Labels: Trax Couture, Tobago Tracks, Sound Pellegrino, Infinite Machine, Gang Fatale, Purple Tape Pedigree, Her Records, Local Action, Glacial Sound, Coyote Records, Liminial Sounds, Top Billin, Apothecary, Crazylegs, Track Meet, Halycon Veil,Team Aerogel, Nervous Horizon, Car Crash Set, Mixpak, Total Trax, Staycore, NAAFI, One Selection, Prjkts, NON, Golden Mist, Enchufada, GQOM Oh, Gobstopper, Meanbucket, Sno Recordings, Janus, PAN, Principe Discos, Trilogy Tapes, Blacklink Sound, Pineal Sounds, Sans Absence, Resources,Tessier-Ashpool, Swim Team, Hear Other Sounds, Monstart, District Sound, Swing Ting, Goon Club Allstars, Astral Black, Brother Sister Records, No Secrets, Qween Beat, Private Selection, Beatwerk
Artists: Sugur Shane, Why Be, MESH, Lil Tantrum, 3000 Textures, v1984, Dinamarca, Sudanim, Organ Tapes, Endgame, Kami Xlo, Snowy Beatz, Bleaker, Kieran Loftus, botaz, Gewzer, Phonome, Grrl, Toxe, Mobilegirl Kush Jones, Swisha Sweet, Lorenzo Bitw, Tsvi, Lokane, Korma, Patrick Brian, Creep Woland, V Geels, JG Jour, Monotronique, Morten_HD, Dellity, AN System, Fisky, Spurz, Lars Warn, Jeb1, Polonis, Merouac, Jexxa, Loom, Sunareht, Mojo Goro, Martel Ferdan, Evil Streets, Moslem Priest, Air Max 97, Celestial Trax, Trap Door, DJ Firmeza, Kilbourne, Mighty Mark, James Nasty, Pitcheno, Yayoyaynoh, anz, beek
Words by Grant Fox