'Star Wars: The Force Awakens' Theatrical Poster Revealed
A closer look at the new theatrical movie poster and a video teaser ahead of tomorrow's trailer release.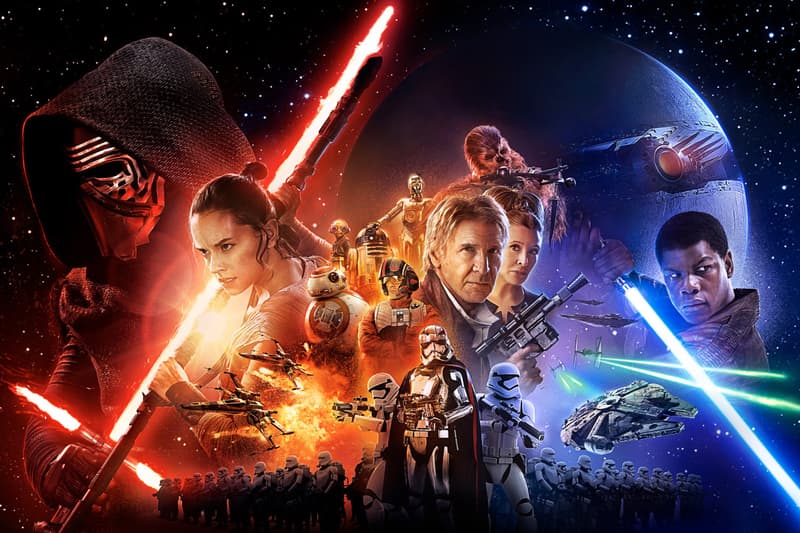 As Star Wars: The Force Awakens nears its release this December, the movie's latest theatrical poster, both landscape and portrait style, has been unveiled after much anticipation. The artwork highlights the recurring battle between the dark and light, contrasted by colors from the respective forces' lightsabers. Along with familiar characters like Han Solo, Princess Leia and Chewbacca, the poster provides a first look at Maz Kanata, played by Lupita Nyong'o, and the new Super Weapon suspected to be one of the main catalysts for the latest installment's eventual turning point. Ticket pre-sales will begin October 19 with ESPN scheduled to air an exclusive new trailer during tomorrow's Monday Night Football. In the meantime, check out the short clip below for a sneak peek.