FKA twigs Covers the 2015 October "Nowstalgia" Issue of PAPER Magazine
The British artist talks about her musical influences and being honest.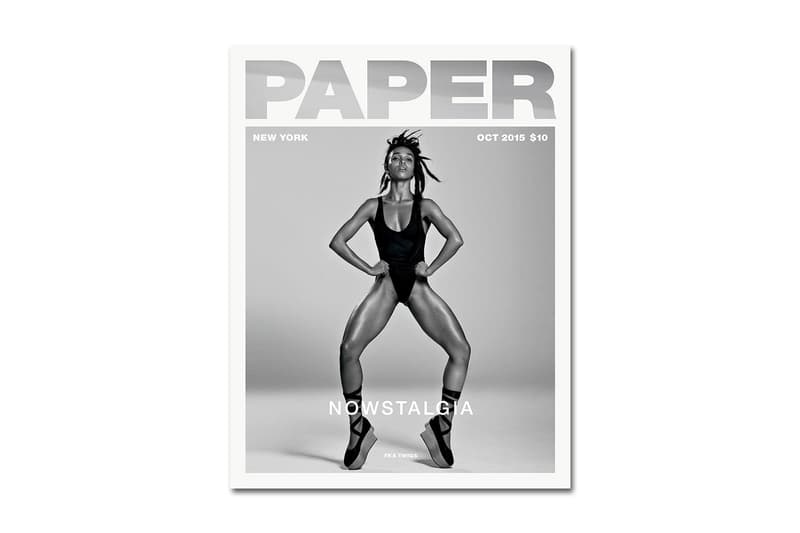 Tahliah Barnett is more commonly known by her moniker, FKA twigs. The 27-year-old Brit first turned heads as a backup dancer for Kylie Minogue and Jessie J, but is now known as a singer-songwriter and producer with a distinct flair for evocative music and equally haunting music videos. In PAPER Magazine's latest issue, FKA twigs gives her perspective on the publication's theme of Nowstalgia, or how "the past continually informs the present." As she discusses incorporating vogue culture into her "Glass & Patron" music video, she talks about Björk as an inspiration and being obsessed with Marlon Brando. You can head over to PAPER Magazine to read the full interview, or grab the issue here.