Essentials: The Underachievers
Anime heads from Flatbush.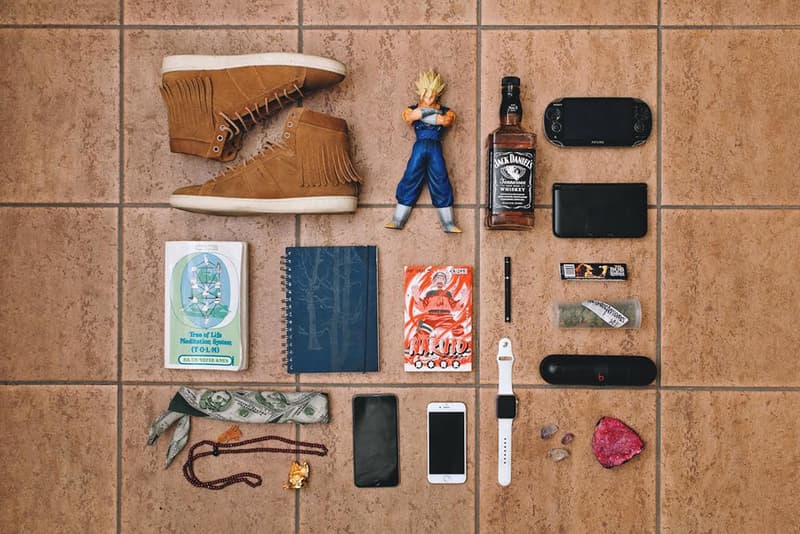 For this week's installment of Essentials, Flatbush, NY rap duo The Underachievers share their items with us. Issa Gold and AK are known to make very creative, psychedelic/marijuana influenced music and their style definitely shows in the stuff they display. Issa is more of a weed enthusiast while AK seems to be more of a nerd and a spiritualist. The former wears a headband owned by the late Pro Era member Capital Steez in honor of the rapper and shares that he would not have worn it for its dollar bill design if it wasn't for that. He stays medicated with vapes and weed, and prefers not to drink although he carries a bottle of Jack for the ladies. His Apple Watch and journal help him stay organized throughout the day. AK is in touch with his spiritual side with his Golden Buddha and necklace, as well as a few crystals for positive energy and to stay protected. He demonstrates his love for Japanese anime culture with a Naruto manga and his Vegito Dragon Ball Z figure. He also references the legendary Gohan vs. Cell face-off moment, comparing it to how he feels when donning his favorite pair of Saint Laurent shoes. Check out the items in detail above.