Drake Brought out Future at Austin City Limits
They celebrated the live debut of two 'What a Time to Be Alive' tracks.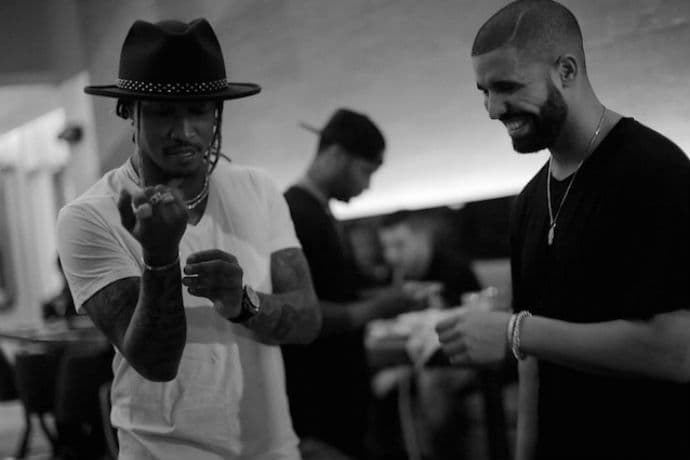 During his headlining performance at Austin City Limits Music Festival last night, Drake shared with the audience that he "tried to put something special together" for the city of Austin. The surprise came in the shape of his friend and collaborator Future, who offered live versions of three Dirty Sprite 2 tracks, "Fuck Up Some Commas," "Trap Niggas" and his Drake collaboration "Where Ya At." On top of that, the duo celebrated the stage debut of What a Time to Be Alive tracks "Jumpman" and "Big Rings." Find fan-captured footage from the set below.