HYPEBEAST Eats... Alma Los Angeles
A presentation of life and color on the dinner plate.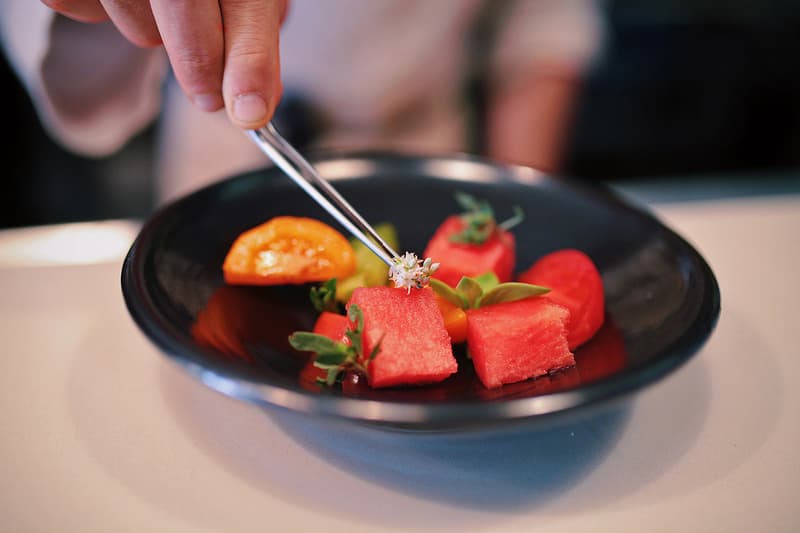 1 of 8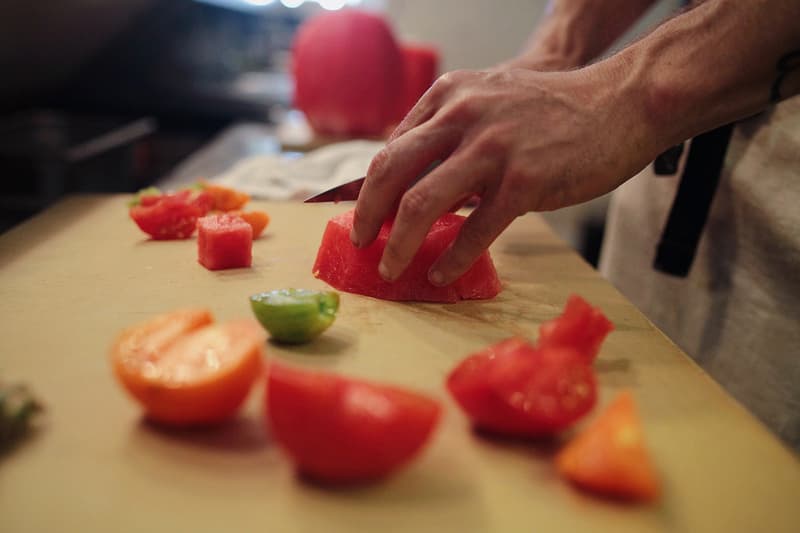 2 of 8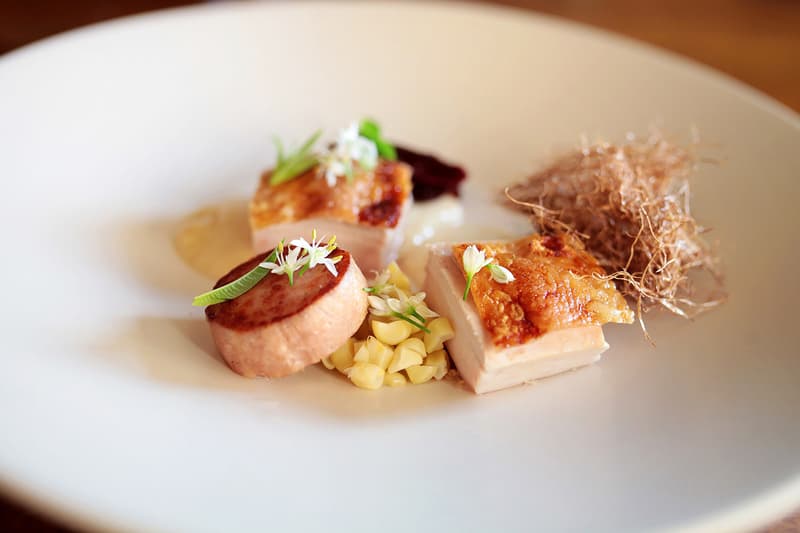 3 of 8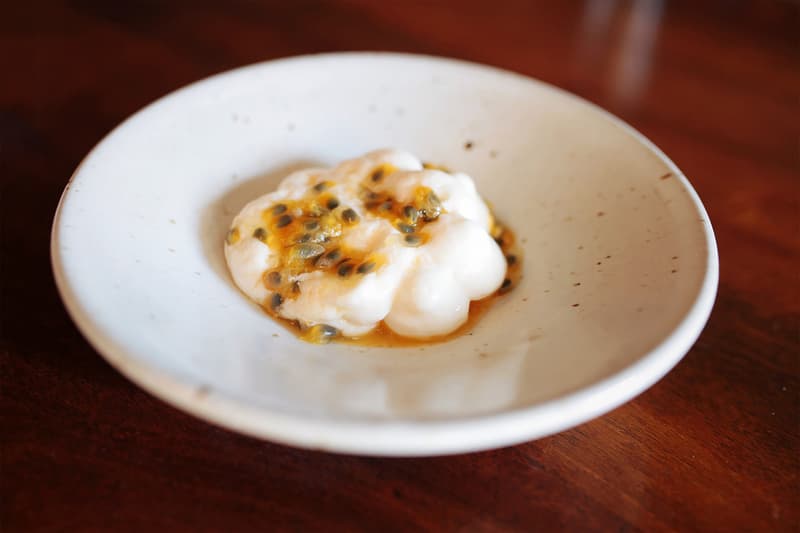 4 of 8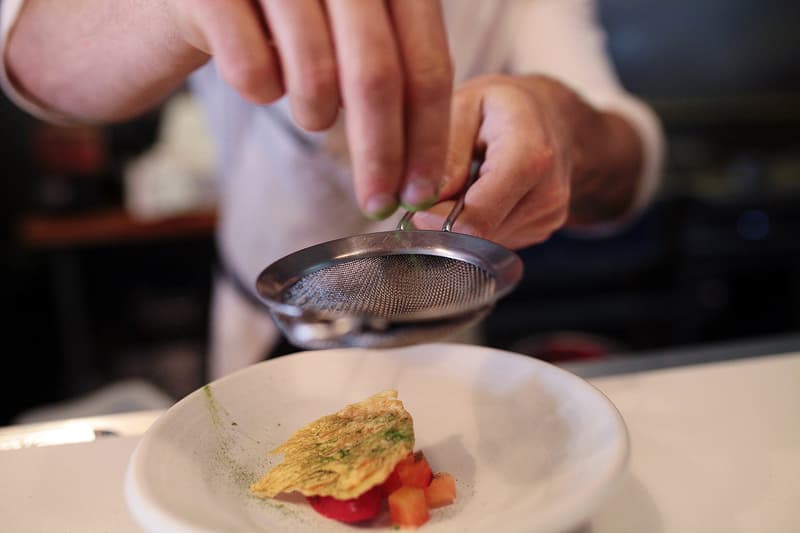 5 of 8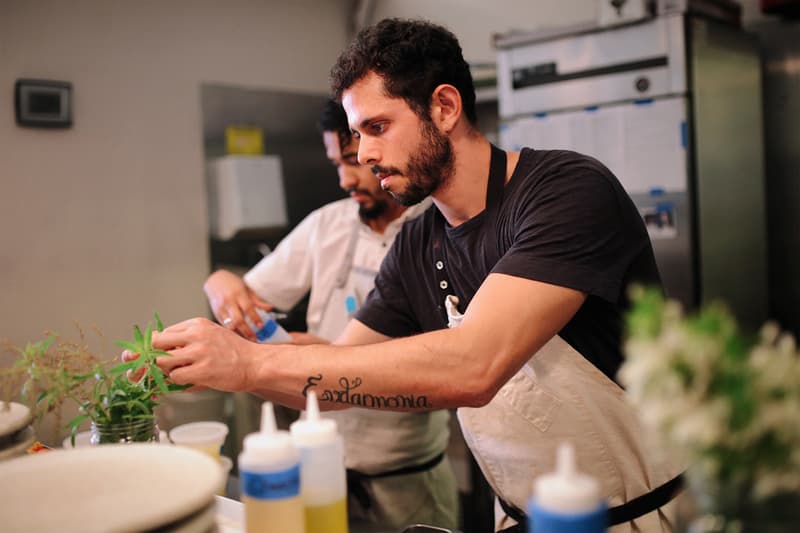 6 of 8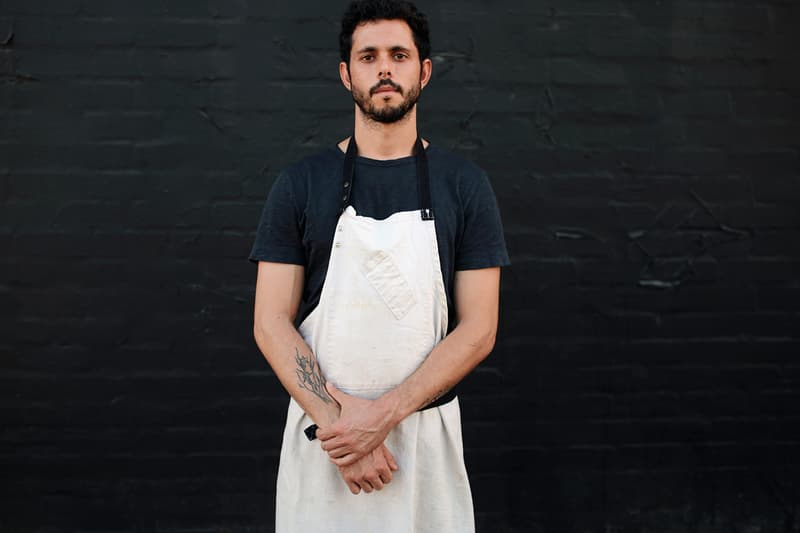 7 of 8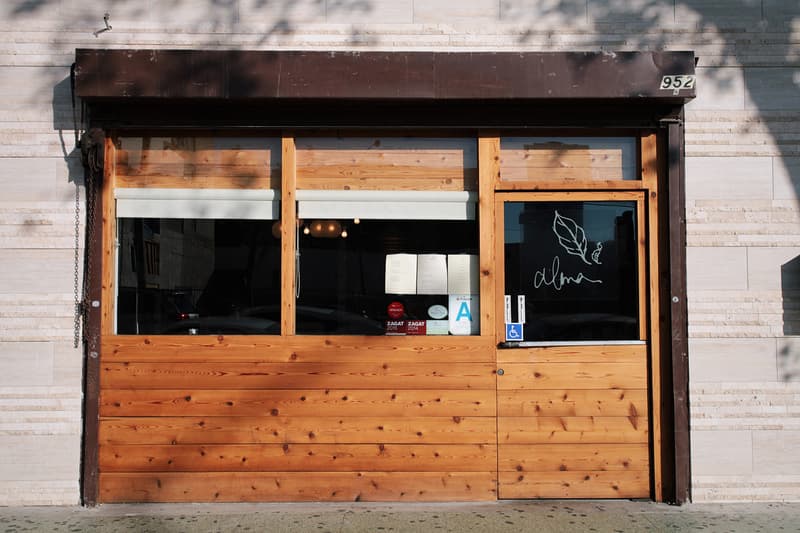 8 of 8
If you're looking for a restaurant that appreciates wholesome food, you might want to make your way to Alma, in Los Angeles, California. The co-owned restaurant aims to celebrate the rich variety of ingredients from Southern California. Owners Ari Taymor and Ashleigh Parsons both have experience within the culinary world and have also worked together to form Alma's Community Outreach Initiative, founded by Parsons in 2012. Additionally, menu items consist of food options that will brighten your plate such as Flower Avenue Garden salad, carpenter's pigeon, and a dessert of summer herbs just to name a few. The delectable food is complemented by tasteful beverage choices with a selection full of sparkling, rosé, white, red, cider, beer and dessert wine.  Find out more about Alma's foundation, future goals and community outreach initiative in our sit-down with Taymor below.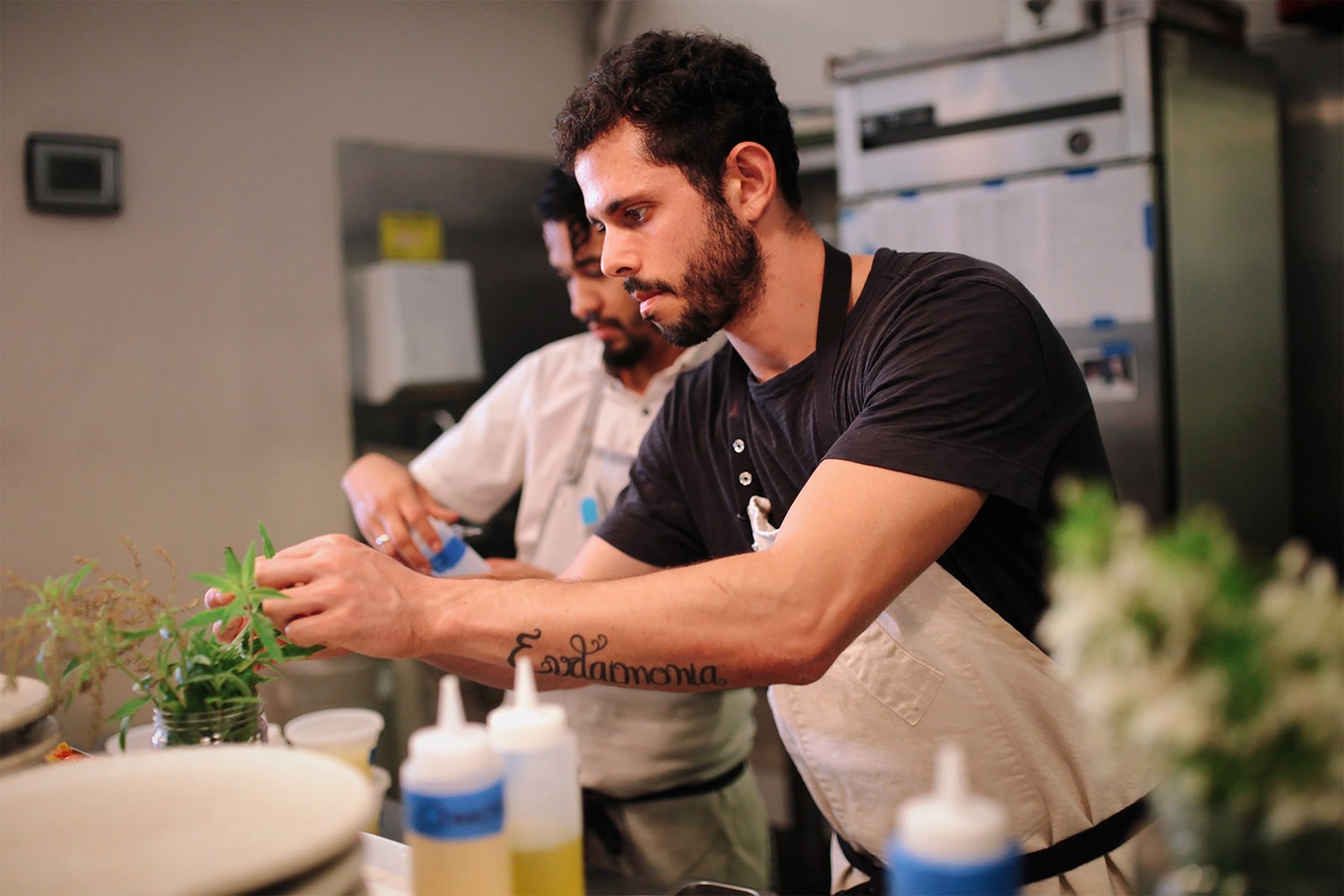 Can you tell me about yourself, the team and can you introduce the restaurant?
It's me and my partner Ashleigh. We're the two owners. The restaurant started as a pop-up about three-and-a-half years ago and became a full brick-and-mortar location three years ago. I started cooking after college mostly in San Francisco and the Bay Area. I cooked in France and Denmark, and then came down to LA. I wanted a full-time restaurant, so the pop-up was just what we could afford at the beginning with resources, logistics and money. It took $35-45,000 USD to get the doors open and we got really lucky to get the space.
A testing grounds kind of thing?
Yes, to see if the food had a market. To manage a team and run a kitchen on my own without restaurant owners behind me.
Why did you choose to setup in downtown Los Angeles? 
I came to LA because there was a lot of hype around building a sustainable city. We felt like downtown was going to be the epicenter of that new push to a city that had been so sprawling, so spread out, and so unsustainable. We kind of wanted to be on the forefront of changing that.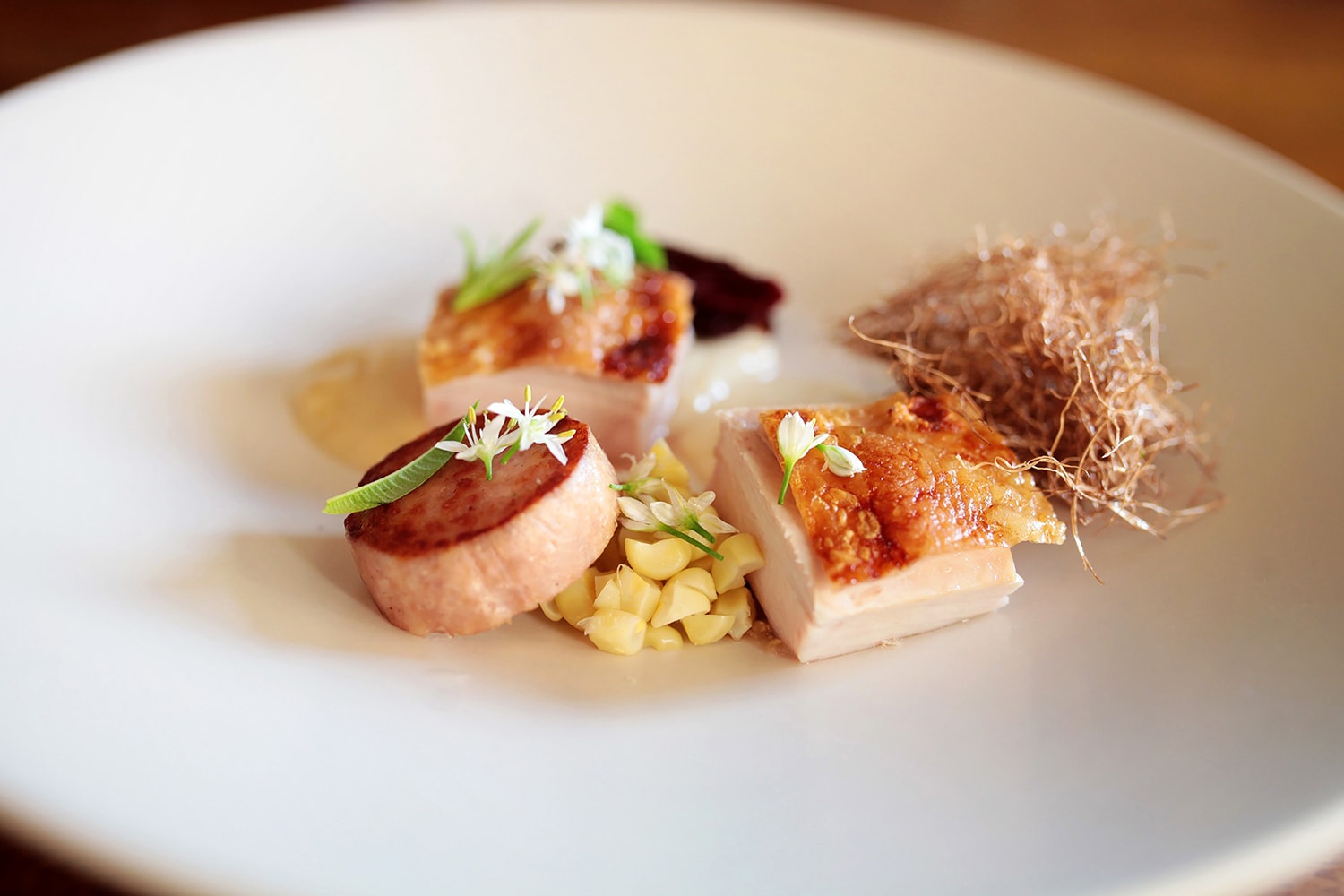 To give it that spark of light that it is sustainable?
Exactly. We want to inspire people and young entrepreneurs to take a risk. To really put yourself out there and be a part of something different. The money and getting rich isn't important, what's important is being a part of change and progression.
Talking about sustainability and that change in progression, can you tell us about the ethos of the restaurant?
The whole philosophy about the food here is to celebrate Southern Californian ingredients. So whether they're cultivated or wild, we go out of our way to develop relationships with farmers, foragers and ranchers around here. It's really about expressing everything that's going on within the growing seasons, and their associated hardships. It's about using resources as mindfully as you can.
For someone that isn't from downtown LA, can you highlight what they'll be treated to at Alma? 
The food is really light. We try to season with citrus juices and fermentations and we try to develop layers of flavor without adding a ton of salt and fat. So you're going to see a lot of vegetables, a little bit of meat, a little bit of fish. We feel like the real stars of our plates are vegetables and fruits.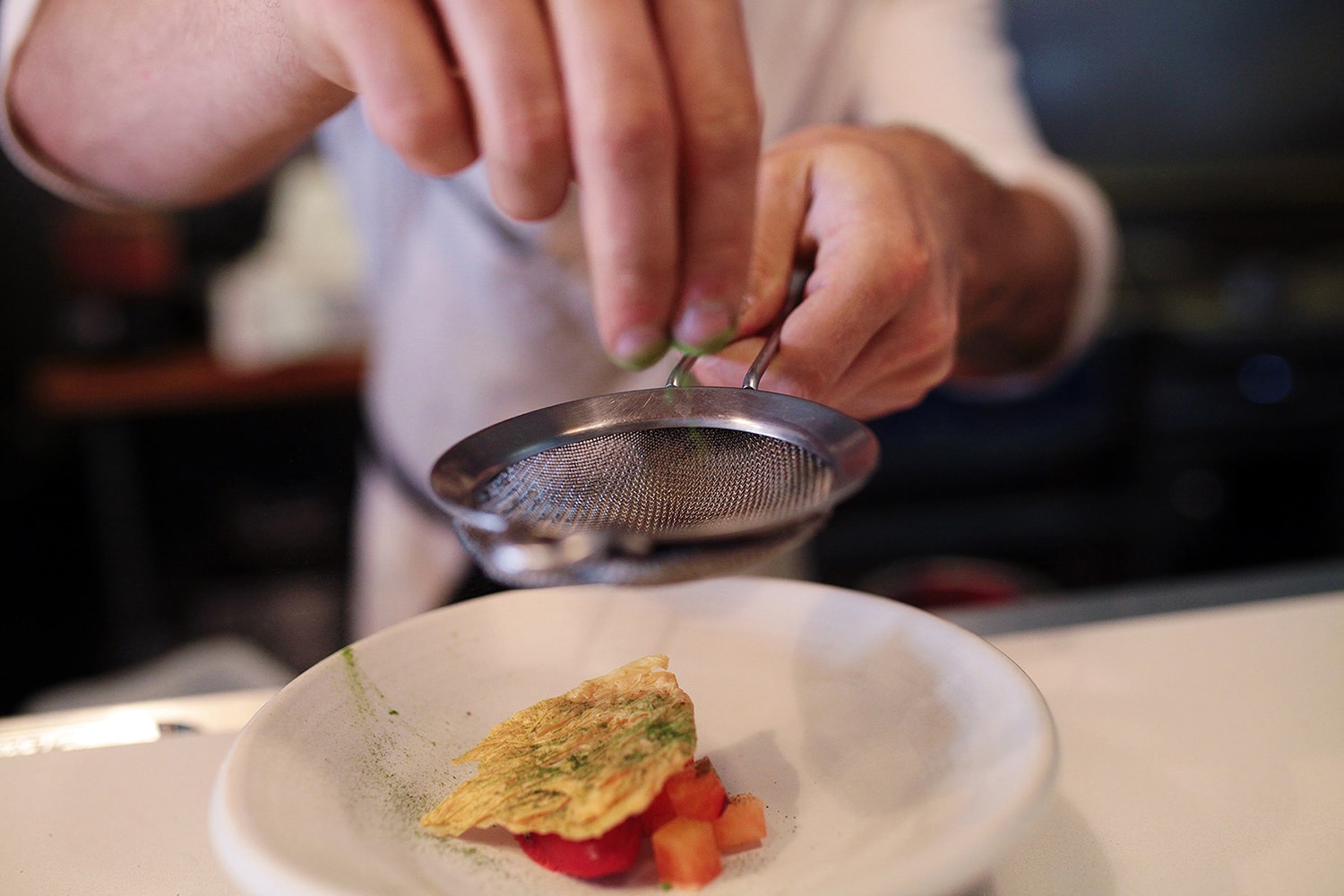 Just looking at the dishes, they're presented incredibly artistically and incredibly well. How did you introduce the whole aesthetic side of the presentation?
The plates are meant to look very natural. So when we cut something, we don't want to cut it into little squares. We want to have the shapes of the vegetables and we want it to look as close to as it would look like coming out of the ground. A lot of labor would go into it to look like that, but when people see their food we want it to look like food and we want it to be a meal. The aesthetics of it are less important than the flavor and the cooking, but we do want things to look natural, clean and beautiful.
Along with the restaurant, you also have an outreach program. Can you speak about that? 
That's really spearheaded by Ashleigh, my business partner who has a background in education. Her big push when we opened the restaurant, especially opening this kind of restaurant where the price point is a little bit higher than every single person in LA can have, is that she wanted to be a strong part of the community. She started an after-school program where she works with kids from kindergarten all the way up through 12th grade with cooking, nutrition and gardening classes. It's really just a way for kids to kind of empower themselves. We don't come in there to lecture and Ashleigh's really big on this. Just learn just as much from everybody. Everyone is talking and teaching and interacting and it's more of a community environment then us feeling like we're educating anybody.
Beyond making delicious food, how else do you want to contribute to LA's culinary landscape?
Small business can only to so much and we really wanna be a part of the conversation and the debate when it comes to food rights, labor rights and what it means to be a sustainable business you know. How to compensate your staff and how do you allow people to find time outside of work. We feel like it's time for a change in the restaurant industry and we really do want to be a part of the conversation. A lot of restaurants that were here before us that kind of paved the way and then recently we've realized that it's really about the collaborations between the food world, the design world, the fashion world and the art world.
For new business owners who share the same ethos in sustainability, what advice have you got for them?
They need to figure out what's authentic to them and what speaks to them. Whatever inspires them just bring that to the table and share it with everybody. From there somebody else is going to be inspired to do their own thing. It's really just that risk-taking and about finding what you believe in and want to share, and being as loud as you can about it.