Disney Helps to Design 'Star Wars' and Marvel-Themed Children's Prosthetics
This definitely qualifies as the silver lining of not having a hand.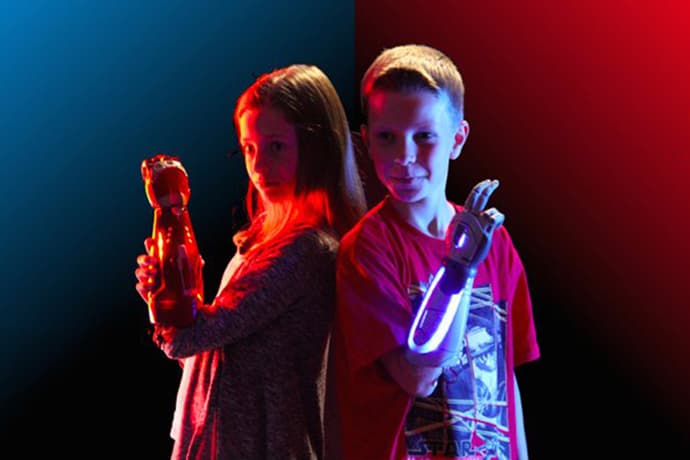 1 of 2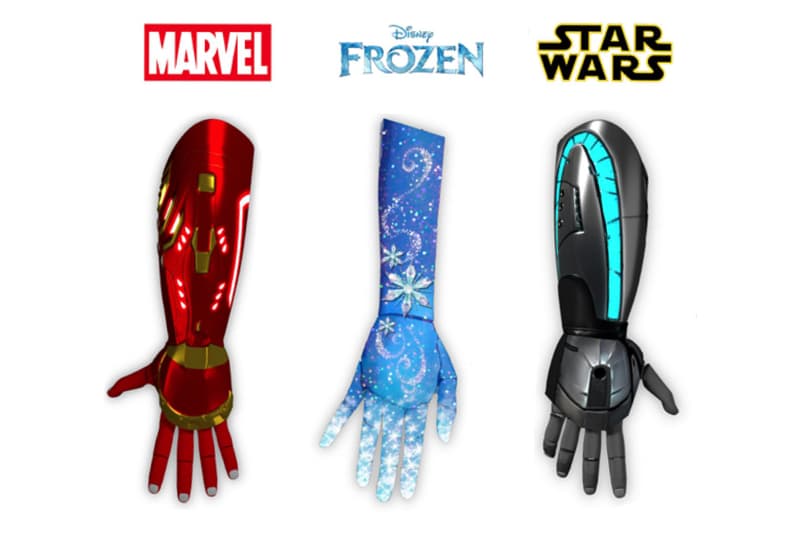 2 of 2
Backed by Disney's Techstars Accelerator program, UK-based startup Open Bionics is making serious inroads into developing low-cost, 3D-printed prosthetics for children that are themed after Disney, Star Wars and Marvel franchises. Having been given $120,000 USD as part of the program as well as exemption from royalties to use Disney's intellectual property, Open Bionics has developed the limbs to be controlled by muscle impulses, and to provide haptic feedback to indicate to the user the strength of the grip that the prosthetic is exerting. Decorated with blinking lights or sparkles, the prosthetics are intended to change public perception towards missing limbs. "All of a sudden they're not being asked how they lost their hand," says CEO Joel Gibbard. "They're being asked where they got their cool robot hand, how does it feel, and how does it work?" The prosthetics are scheduled to be released at the end of next year for around $500 USD, with an expanded range of designs.