The Men Behind Common Projects
'The New York Times' profiles the minimalist sneaker label's low-key designers.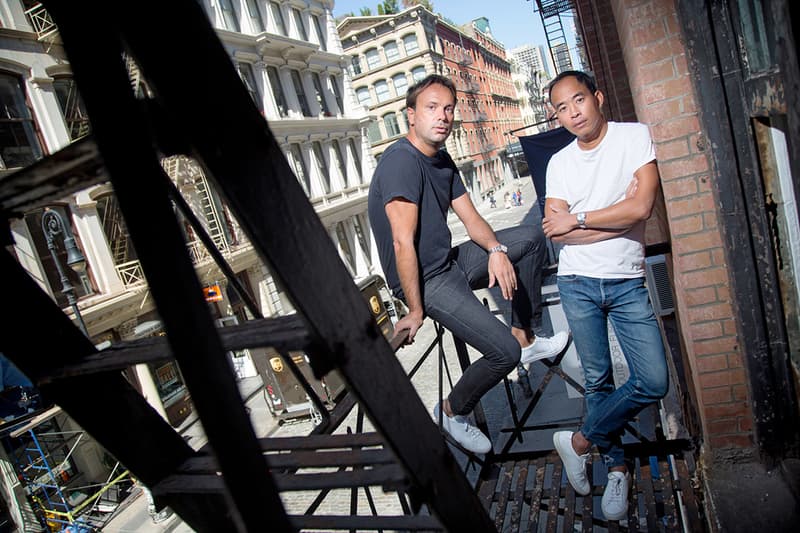 "It sounds silly, but we rarely tell anyone we just met what we do," says Peter Poopat, one half of the notoriously media-shy co-founders/designers behind beloved minimalist sneaker label Common Projects. Thanks to Poopat and Flavio Girolami's commitment to understated, sleek, contemporary silhouettes, Common Projects has become one of the most popular footwear brands on the market and is now carried by over 200 retailers across the globe — a massive feat for a duo that's completely averse to marketing and has never even advertised. "We try to stay quiet and let the brand speak for itself," says Girolami. Given their distaste for self-aggrandizing, Poopat and Girolami have let much about their brand remain up to the imagination. Thankfully, however, the two were recently profiled by The New York Times in a rare media appearance.
Head on over to the publication's website as it sheds a little light on the brand's founder, its boozy think-tank mid-'90s beginnings and its growth into a best-seller.