ScHoolboy Q, YG, Ty Dolla $ign, Anderson .Paak & More Featured on The Game's 'Documentary 2.5'
More heavyweights get added to an already star-studded release.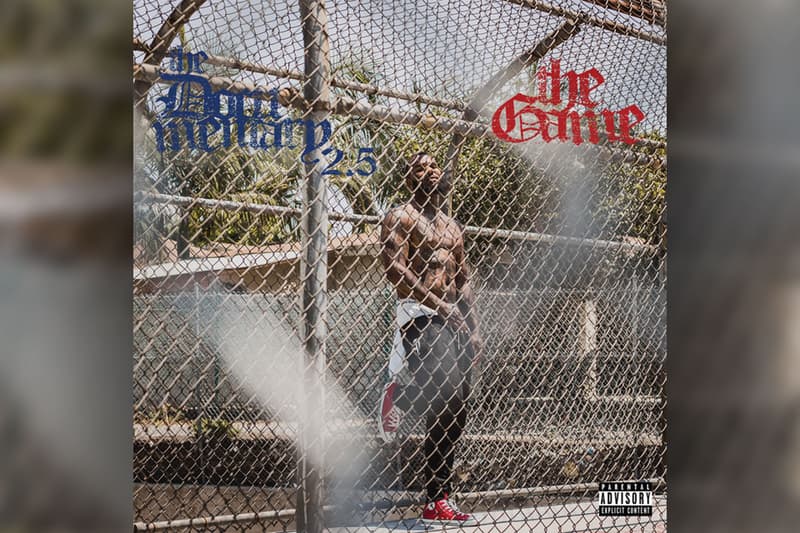 The Game always comes correct when it comes to features. Last month, the Compton rapper revealed this his new studio album The Documentary 2 will see release as a double-album. Adding to an already fully-loaded, star-studded list of features, The Game has unveiled an equally-major tracklist for the project's second part, The Documentary 2.5. The Documentary 2.5 will feature appearances from ScHoolboy Q, YG, Lil Wayne, Anderson .Paak, Ty Dolla $ign, DJ Quik and more power players from the rap game. The project will feature 17 selections, including with zero solo efforts and a couple skits included. You can run through the tracklist below, and the full double album will be available for purchase starting October 16.
The Game – The Documentary 2.5 (Tracklist)

01. New York Skit
02. Magnus Carlsen (feat. Anderson .Paak)
03. Crenshaw/80s and Cocaine (feat. Anderson .Paak & Sonyae)
04. Gang Bang Anyway (feat. Jay Rock & ScHoolboy Q)
05. The Ghetto (feat. Nas & will.iam)
06. From Adam (feat. Lil Wayne)
07. Gang Related (feat. Asia)
08. Last Time You Seen (feat. Scarface & Stacy Barthe)
09. Intoxicated (feat. Deion)
10. Quik's Groove (feat. DJ Quik, Sevyn Streeter & Micah)
11. Outside (feat. E-40, Mvrcus Blvck & Lil E)
12. Up On the Wall (feat. Problem, Ty Dolla $ign & YG)
13. Sex Skit
14. My Flag/Da Homies (feat. Ty Dolla $ign, Jay 305, AD, Mitch E-Slick, Joe Moses, RJ & Skeme)
15. Moment of Violence (feat. King Mez, Jon Connor & Justus)
16. Like Father Like Son 2 (feat. Busta Rhymes)
17. Life