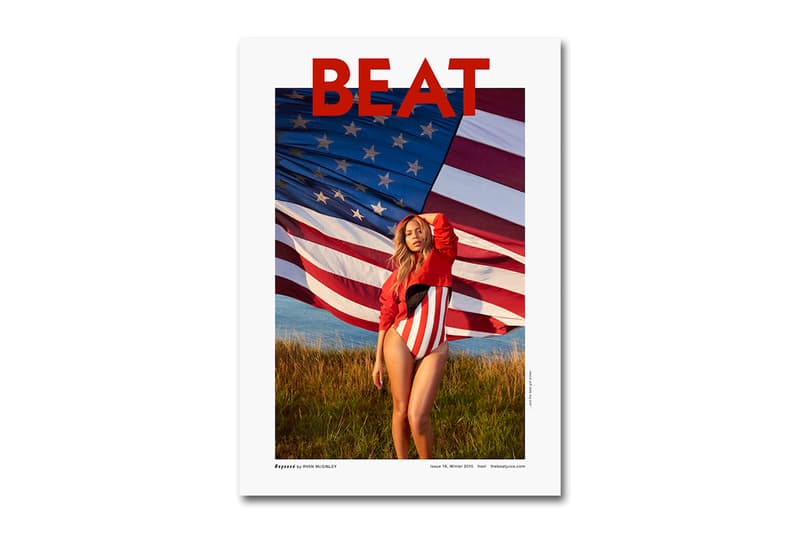 Beyoncé by Ryan McGinley for 'BEAT' Magazine
"She sneezed on the 'BEAT' and the 'BEAT' got sicker…"
---
What started as a fanzine in a window-less East London basement has officially hit the big time as Queen Bey herself graces the cover of the latest issue of BEAT. Shot by New York-based photographer extraordinaire Ryan McGinley in the Hamptons, the cover "encapsulates everything everyone loves about Beyoncé as she appears sun-drenched with an American flag as a backdrop." Says BEAT of the issue:
You know those times in your life where you think, "Blimey, imagine if blah blah blah happened" and then you laugh at yourself because actually "blah blah blah" is a pipe dream. People will tell you "blah blah blah" is never going to happen because it's such an outlandish idea. But still, it niggles away at you because while the world keeps turning and maybe you've somehow earned good karma or some shit, "blah blah blah" could still happen. In theory at least. Well theory be damned because BEAT magazine… has made one of its "blah blah blahs" happen.
Issue 16 of the publication can be picked up online now.