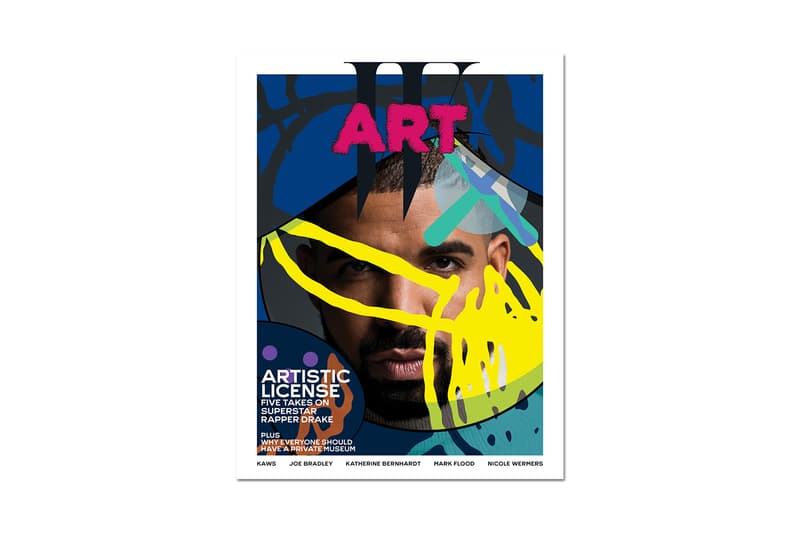 'W Magazine' Calls on Drake for Special Cover With KAWS
"I signed up for greatness. This comes with it."
---
If you're a fan of music or pop culture for that matter, the name Drake is sure to ring more than just an occasional bell. The self-proclaimed 6 God recently graced the cover of W Magazine's special art issue featuring KAWS artwork to discuss recent personal events. After a successful project in If You're Reading This It's Too Late, an assumed victory in rap-beef against Meek Mill, and surprise project with Future in What A Time To Be Alive, Toronto's own Drizzy stands in his own class while mixing R&B and hip-hop genres with pure emotion and grit. Check out some of the interview below and head over to W Magazine for the full discussion.
What was it like being a muse for this project for W?

It's the first time I've ever been a "muse," but I'm used to collaborating. Curiosity is the best part of working with any kind of artist. You want to see how somebody else's process works. It's like learning a secret. My mother was a teacher, and she brought all kinds of things into our house. So I learned early on that inspiration could come in many forms, from many people.

Were you raised around art?

We didn't really have paintings on the walls, but I grew up with album covers! I loved the Marvin Gaye cover for What's Going On. It made me want to hear the music, to be in that world. I liked anything visual that pulled me into the music.

You still live in Toronto. Most people leave…

Really? Most people I know stay in Toronto. I plan to spend the rest of my life there. The talk, the smell, the sound that comes out of that city is home to me. When I think about the girls I want to get romantic with, it's a girl from Toronto who knows what I'm talking about when we drive around the city.