Études Studio: A Tale of Two Cities
Creative Director Jérémie Egry on running the design house between Brooklyn and Paris.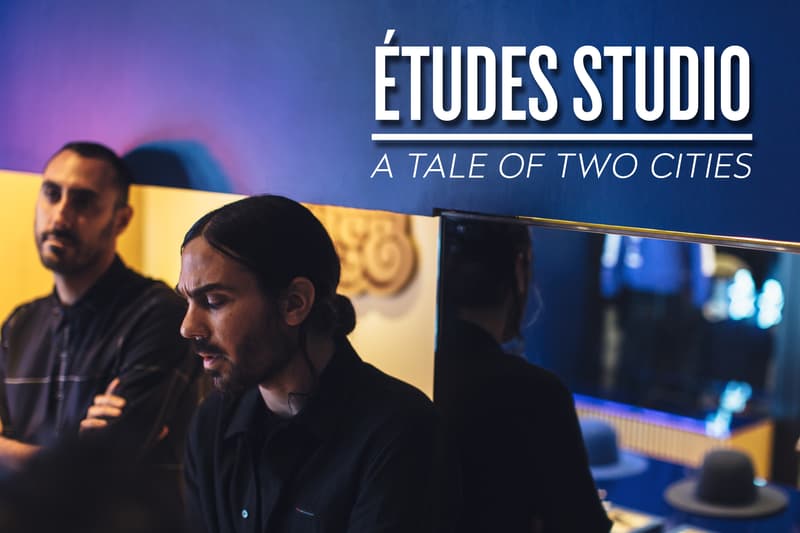 The world of Études Studio is more than just fashion — as a fully equipped design house with ventures in art direction, consulting, photography, and graphic and product design, the Paris-based label and studio is a force that cannot be ignored. Having recently designed the cover of Club Cheval's "Discipline" sleeve for Bromance Records as well as a new collaborative collection with CLOT titled "Day To Day," Études is only growing its ever-extending creative reach around the globe. We caught up with Études Founder and Creative Director Jérémie Egry and Sales Manager Antoine Belekian in Hong Kong while they were in town to promote the new CLOT collaboration at their pop-up shop in Sheung Wan's trendiest menswear boutique, JUICE.
---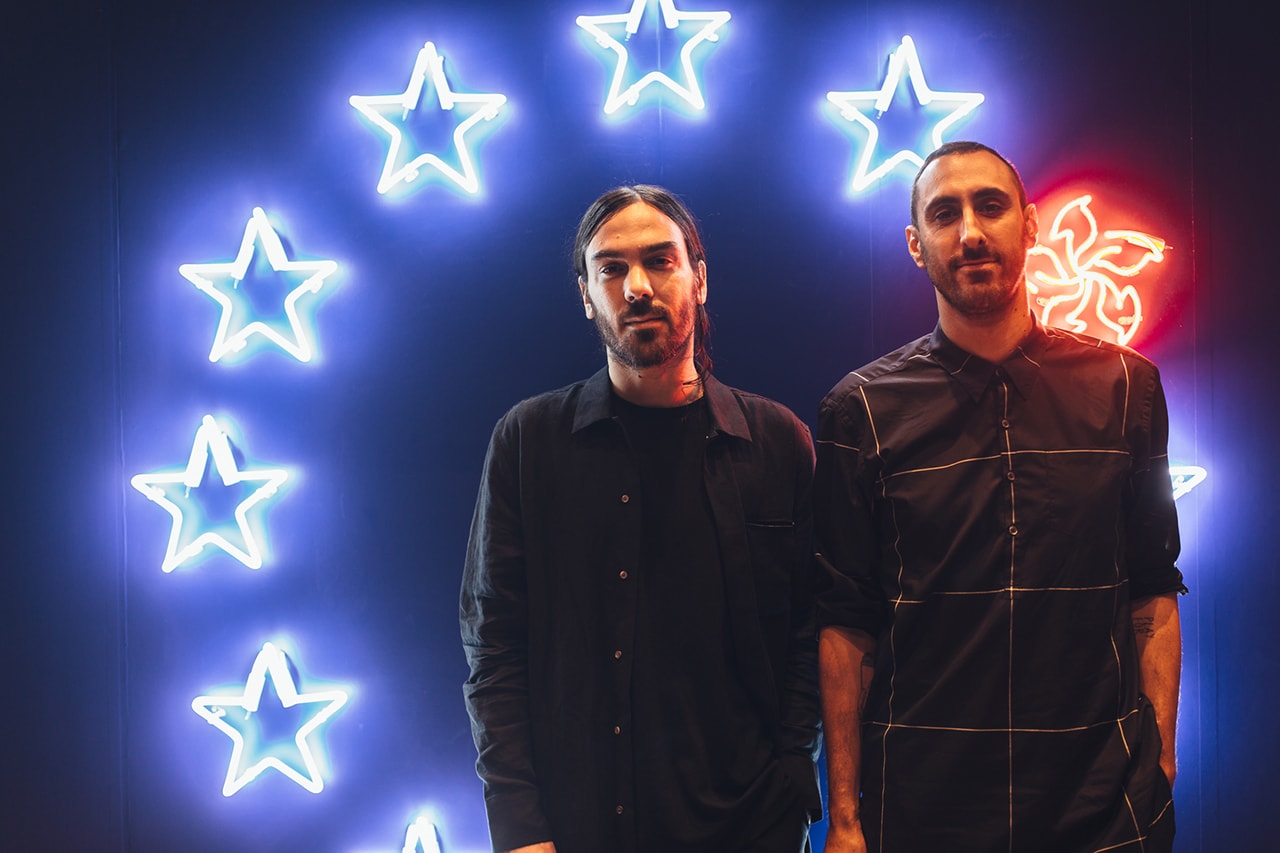 How does music, fashion and art correlate with one another in the world of Études Studio?
J: It's the bridging of different influences that we have in art. We're really interested in contemporary art, photography books, graphic design, etc, and we wanted to mix them with another media that we already enjoy — fashion. Together, these two worlds create something, it comes from this idea about a new way of thinking and lifestyle where fashion meets art and vice versa.
Does the current landscape of high-end meet street fashion affect Etude's design aesthetic? 
J: We really define ourselves as streetwear. We really want to push this interval of post-streetwear and to do more and create. All our influences come from what we see on the street, from traveling to watching people working and whatnot. So the clothes are meant to be worn, they're not something you have to keep for a special occasion, they're something you can wear everyday. So yeah, I think it's really important for us to keep this route and to try to do something new and interesting each season.
You've done both loud graphics as seen in your 2015 spring/summer collection, as well as minimal designs like in your 2015 fall/winter offering. What menswear item is your favorite to design?
A: That's hard (laughs).
J: It's hard to say one product because we work together to design a collection, and there are many different silhouettes. What is the Études silhouette like? The volume, the graphic, the color block, the print.. It's everything together. There isn't only one thing that we like to do.
You run the brand between Brooklyn and Paris. Is being based in two countries a challenge, or does it help the design process?
J: It was very natural, we wanted to create a project where you don't have to be committed to one city. We like the idea of traveling and being in two cities; creating and communicating between these two creative hubs is really beautiful and inspiring because what we create in New York we can carry in Paris. We've been proud of this transatlantic relationship since the beginning and we'll grow in the future. For the moment we'll focus on Paris, but we are ready to create something new as we speak.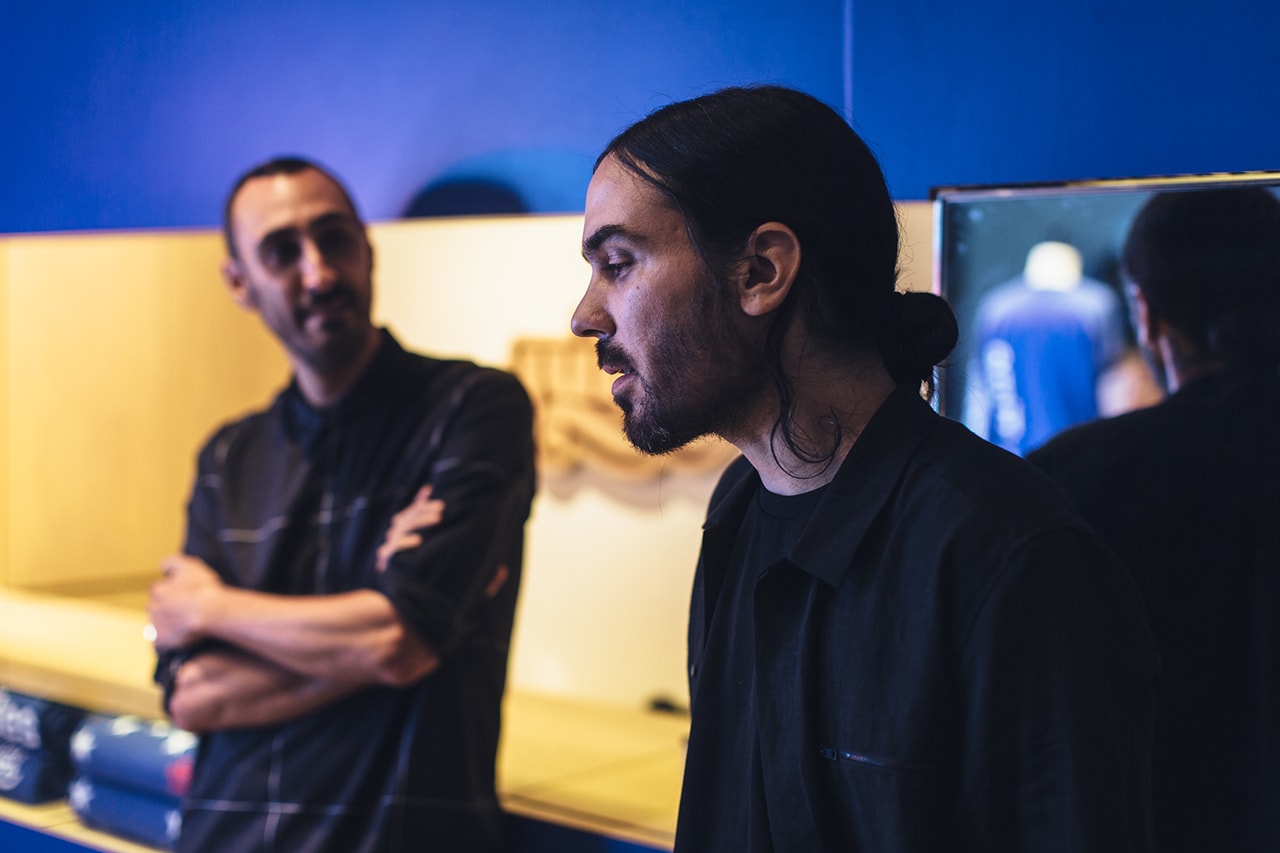 What are the recurring themes we can find in each season? Is there a staple piece you like to revisit time after time?
A: Take our T-shirt, for example. Over time, season after season we really enjoyed creating new basics for us. Now people really understand it and really enjoy it. It's a specific style where it's now an indicative product of the brand. It's a special piece. It's nice, people really like it.
Why have you partnered with CLOT for 2015 fall/winter?
A: We've worked with CLOT before, about two years ago.
J: We thought of our generation and with our background in streetwear we wanted to defend ourself as a streetwear brand. Even if we try to do contemporary fashion we'd like to keep our feet in streetwear. Naturally we talked to CLOT to do something in Hong Kong and we were interested to do some stuff out of France and to show the universe and different cities that we're inspired by cities in general — big cities like Hong Kong are very interesting. To be able to create a pop-up like the one we did is very cool. I really enjoy it.
How does this collection represent Hong Kong and Paris?
J: The collection is for the day-to-day audience; it's a contemporary type of work. Through this collaboration we tried to play with the shift in time and the stance between the two cities. We also played with the flags — the European [Union] flag is mixed with the Hong Kong flag.
Études Studio is known for its use of bright hues and minimal graphics. What is the reason behind the CLOT collection's fascination with blue?
J: This collection is called "Day To Day," and it references the service industry: the daily shops, aircraft companies, delivery — that kind of daily world. And during Antoine and I's show, the last block's silhouette was all-blue with white graphics and very strong typography. We felt it was a nice idea to keep the white and blue idea.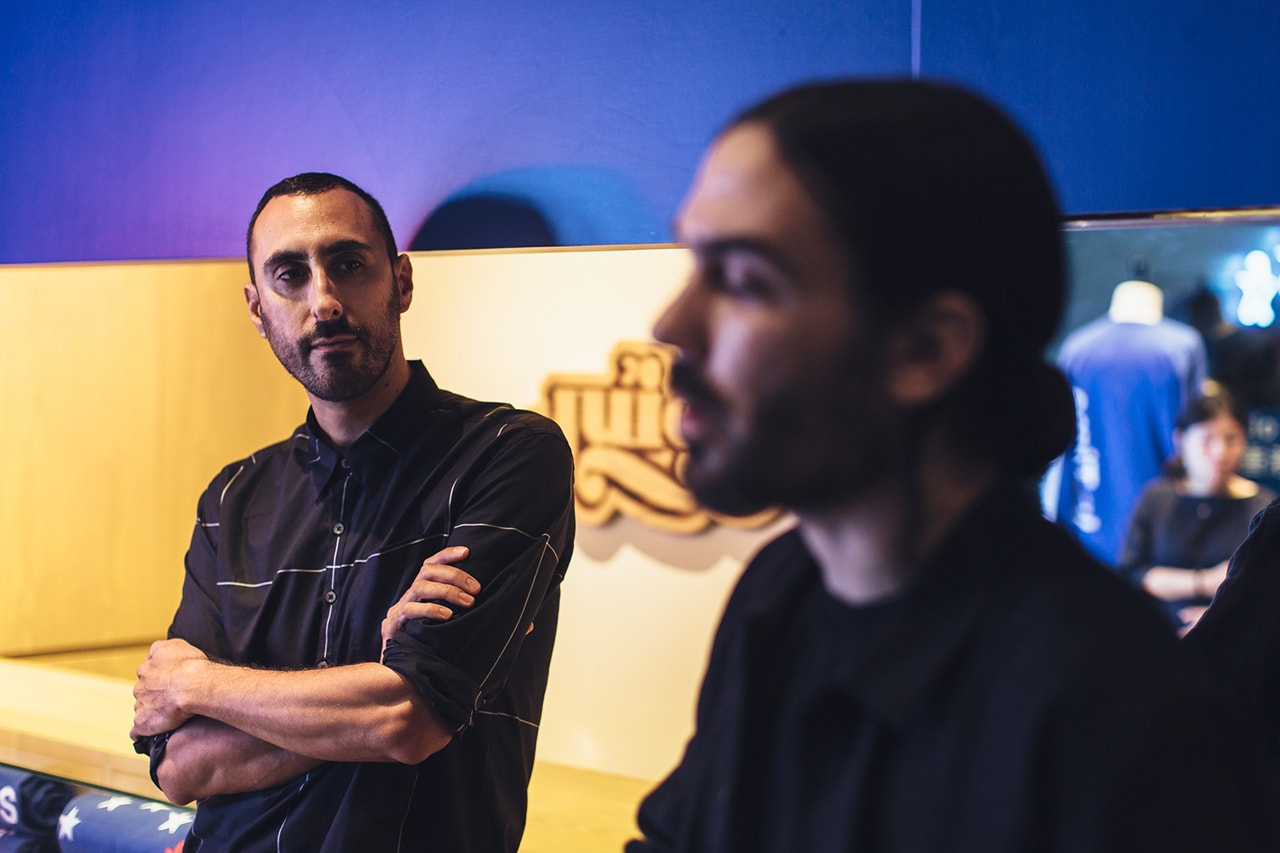 What do the graphics symbolize?
J: The graphics are very important and are inspired by the cities and the power shifts between Paris and Hong Kong. The typography came from Swiss designer Adrian Frutiger who also did the font for the Charles de Gaulle (airport) sign and Air France among others. He died just two months ago so it was nice to have this come together and to have had this experience. He's really huge, this designer.
What do your "No. #" taglines mean?
J: Each season comes with a number — this originally comes from the fact that we named the brand Études [which means "study" in French], and Études has to do with numbers, so every season, every collection has a number. This is our seventh collection and it has the tagline "No. 7." Additionally, by calling it "Day To Day," we also worked around the idea of seven days, to represent everyday life, 24/7.
And finally, you designed the cover of Club Cheval's new Bromance Records sleeve. How did this project come about?
J: What we do at Études is we define ourselves as a creative studio, so through fashion and our published art books we also have a creative entity that also create images and services for different people. So it was nice to work on such a good project — they asked us to create a new image and story about "Cc:" and the world we are living in. The name of the disc was "Discipline" so we thought about this idea of human beings now and EDM of the future. That was an interesting project.