senz for Opening Ceremony OC Logo Automatic Umbrella
After going through three broken umbrellas in one week, Dutch industrial designer Gerwin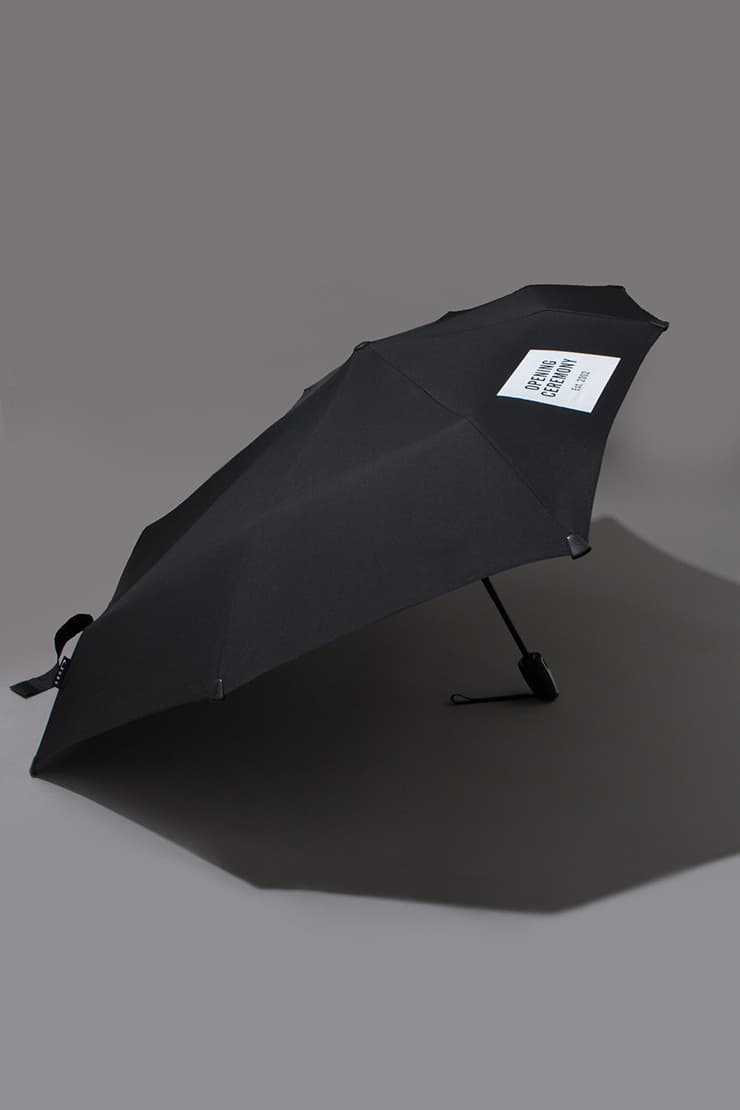 After going through three broken umbrellas in one week, Dutch industrial designer Gerwin Hoogendoorn put together the senz, the technically-crafted, kite-shaped parasol built to be stormproof. It was impressive enough to catch the eye of  buyers at Opening Ceremony, who apparently "oohed and aahed so much"  that they decided to collaborate with Hoogendoorn for one of their own with a limited edition run bearing the OC logo.
The senz is actually pretty impressive once you get to know the advantages behind its stylish, unconventional look. Instead of joints, it utilizes a patented rib technology for a stronger, more flexible skeletal structure that holds everything together, while allowing it to bend in different angles without breaking. The featured aerodynamic design not only withstands gusts up to 50 m.p.h, but also adapts to wind changes, which the user adjusts to accordingly by pointing the umbrella's shorter side to the proper direction. It's also worth noting that the senz has UV 50+ protection for sunnier days, and since the top curve doesn't block your line of vision, you'll be avoiding street collisions with other pedestrians.
The senz for Opening Ceremony umbrella is now available online for $79 USD. Check out a video here as well for a demonstration on how it works.